For Smith, something clicked two days ago
Rajasthan Royal's captain admitted that during the IPL, he tried to alter his natural game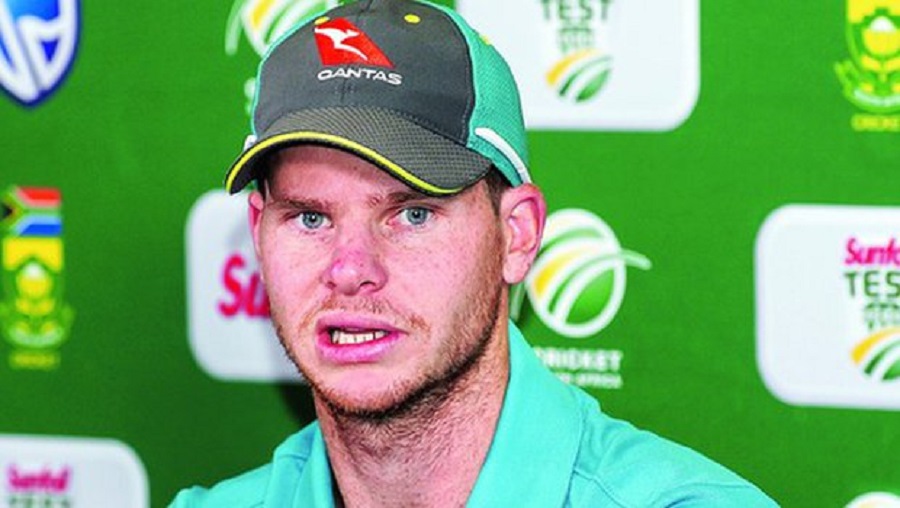 ---
|
Sydney
|
Published 25.11.20, 03:22 AM
---
Steve Smith said on Tuesday that he has "found his hands" after a disappointing IPL campaign and is ready to take on the Indian bowlers.
Smith, who captained Rajasthan Royals in the IPL, managed only 311 runs in 14 games in the UAE and mostly looked out of touch but a couple of days ago, he said, he had finally found his "touch".
"I think in the last few days, people who know me well, said that I have found my hands and I am excited about it. So I plan to have a few more hits at the nets and get started in a few days' time," Smith said during a virtual news conference facilitated by the series' official broadcaster Sony Network.
So when did he feel that he has got his rhythm back? "It was about getting that feel in the way my hands come up. It's hard to explain but it probably wasn't quite being right till two days ago," Smith said.
"Then something clicked two days ago. It changes where you meet the ball. I had that big smile on my face while training the other day. It's taken me a lot longer than usual."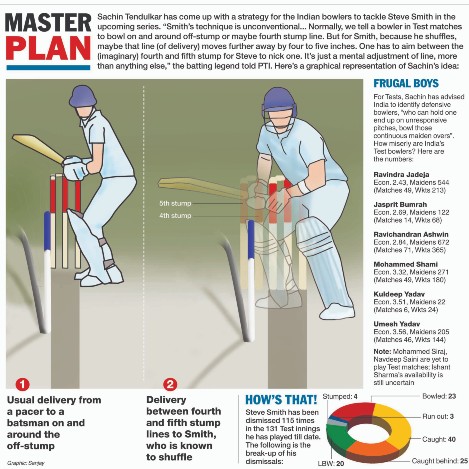 Smith admitted that during the IPL, he tried to alter his natural game. "In the IPL, I got caught up with trying to be a bit more powerful and that's not my game. There are players in the world who can hit sixes at will and I am probably not one of those," he said.
Asked how he has been so successful against India (6 Test hundreds and few more in ODIs), he feels it's the quality of the opposition that brings the best out of him.
"I don't know. In a big series, I try and stand up and get the best out of myself. Ashes and India series are the two biggest and as an Australian cricketer, there is something inside me that comes out and I am not sure.
"I have always started the first Test well against India and that gives me a bit of rhythm throughout the rest of the series. It's something to do with that," said the man with 26 Test hundreds and 7,000-plus runs.
There has been some talk about his perceived weakness against short-pitched bowling. Smith said that only someone like New Zealand's Neil Wagner has been a issue for him.
"You are alluding to the short-pitched bowling approach that others might take (watching Wagner's bowling to him). That's kind of flattering if people think that's the only way to get me out as they have exhausted all other options," he said.
Looking ahead, Smith reckons the absence of Rohit Sharma and Virat Kohli will leave a "big hole" in the Indian team but pointed out that the visitors have a lot of talented players such as KL Rahul and Mayank Agarwal who can put their hands up in pressure situations.
"Look, Rohit is obviously a tremendous white-ball player, so obviously it leaves a bit of a hole," Smith said.
"But I guess the beauty with the Indian team is there are so many batters coming through, that are of high quality."
"You can look at someone like Mayank Agarwal in the IPL, just smashed, KL Rahul in the top order as well. There are plenty of options there for them so, look you leave a hole no doubt, but quality players are there to back him up," Smith said.