Bhaichung Bhutia draws parallel with Sourav Ganguly
'I have the experience, the knowledge and plans for Indian football'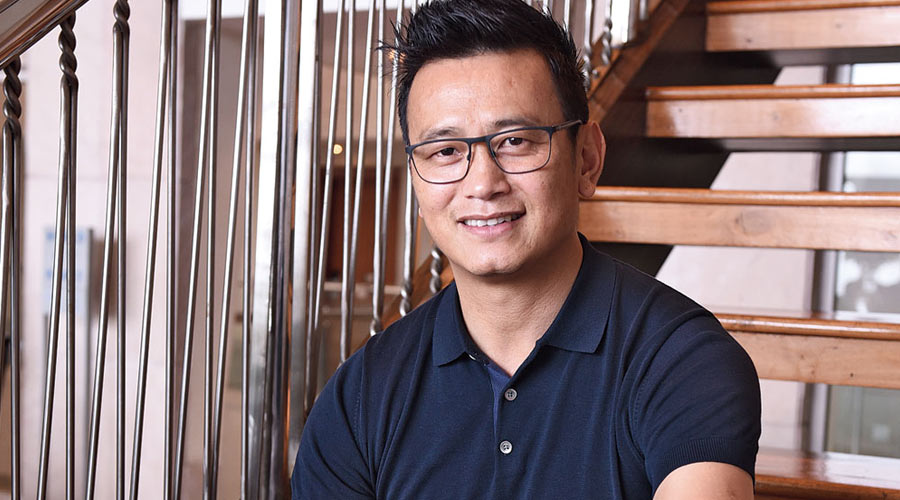 Bhaichung Bhutia
File Photo
---
New Delhi
|
Published 27.08.22, 04:01 AM
|
---
Former India captain Bhaichung Bhutia on Friday cited his "credibility", "experience" and his equivalent in cricket, Sourav Ganguly, to hammer home the point that he is "definitely the right man" to lead the All India Football Federation (AIFF).
Both Bhutia and Ganguly are iconic former captains of their respective sport. Bhutia threw his hat into the AIFF election ring once again even as former goalkeeper Kalyan Chaubey, seen as the BJP candidate, has emerged as the frontrunner for the top job. Both the former players filed their nominations on Thursday. The elections are slated for September 2. "I'm not new to AIFF. I'm working with the sports ministry," Bhutia said.
"The government is supporting all sportspersons. Our PM is helping sports grow in India. "I have the experience, the knowledge and plans for Indian football. I can do it. With so much negativity around, we need reforms. Sportspersons are now motivated to enter administration." A decorated player with more than 100 international appearances, Bhutia added, "Look at Sourav Ganguly, he is an iconic cricketer and doing so well in cricket administration." Sourav Ganguly, in Calcutta, welcomed the two former footballers' battle for the AIFF top post.
"It's always good when you have sportspersons coming to the administration. It's very good that Kalyan (Chaubey) and Bhaichung (Bhutia) are fighting for the president's post," he said on the sidelines of a promotional.
Bhutia was all praise for Chaubey's keenness to help the sport navigate its way through one of its toughest phases as an administrator but reiterated that he can do a "much better job". Given a chance to run the AIFF, he said he will do his best to arrange substantial funding for all state associations in order to organise regular tournaments in all age groups, set up football centers of excellence across the country and also use the training facilities to develop coaches and conducting advanced courses for the referees. Though he had once contested the legislative elections and also floated a political party in his native state of Sikkim, Bhutia said he does not belong to any big national party, and it can help him in managing football administration better.
"See, whenever there were big politicians at the helm you would hear one state saying he belongs to my party, he belongs to another. But with me, I can go to any state without any issues, because I am not affiliated with a big national political party. "Let me and Kalyan and have a discussion, and the media can also be part of it and then decided who is the better man to lead Indian football," he said.