Did form pack up and leave? (Smith swag)
Australia captain said that if form — 10 runs from the first two Tests at an average of 3.33 — had indeed deserted him, it must have packed up and left without so much as a goodbye wave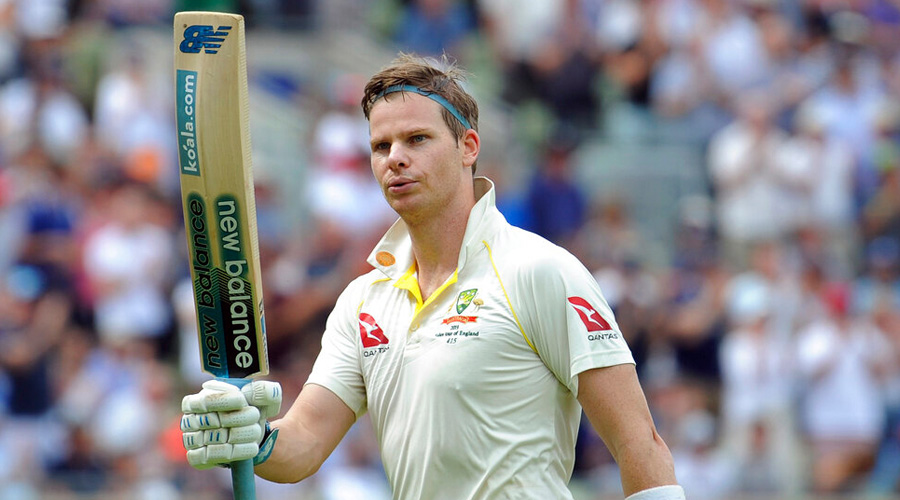 "I read a lot of things, as I've said numerous times and plenty of people said I was out of form," Smith said after his 131 helped Australia reach a first-innings total of 338."
File picture
---
Calcutta
|
Published 09.01.21, 01:25 AM
|
---
Steve Smith chose to look at the lighter side of things after completing his 27th Test hundred, barely a month after scoring two consecutive ODI tons against India at the SCG. The former Australia captain said that if form — 10 runs from the first two Tests at an average of 3.33 — had indeed deserted him, it must have packed up and left without so much as a goodbye wave.
"I read a lot of things, as I've said numerous times and plenty of people said I was out of form," Smith said after his 131 helped Australia reach a first-innings total of 338.
"So it was nice to come back into form, if that's what you want to call it. It was only about three or four weeks ago I scored two hundreds at the SCG, so it makes me laugh sometimes when people say that kind of thing.
"I missed out in the first two Test matches obviously, and came back today and scored some runs and helped put us in a decent position."
Smith decided to be a bit more positive against Ravichandran Ashwin in this Test after the batsman had fallen to the off-spinner in two of the four innings in the series.
"I decided to be a bit more positive," Smith said. "Early on, I hit him over his head, just to put a bit of pressure on him to bowl where I wanted him to bowl. It was a concerted effort to do that and I was happy with the way I played him. I just wanted to be a bit faster on my feet, put pressure on, come down the wicket sometimes, and play off the back foot a bit better."
Asked how batting for him has altered in recent years, Smith said: "I think the plans have been different… I feel in a way sometimes less likely to get out, but it's harder to score if that makes sense.
"That's probably shown in a few of the games over the last two years just with the fields they (opponents) are setting, and the way they're bowling.
"I've had to scrap pretty hard for my runs. This game, I was probably a little more aggressive early, tried to put it back on to the bowler a little bit more and I got off to a nice start, I think I was almost a run-a-ball 20 or thereabouts.
"So I sort of got myself going, and got into my innings. "Then you've just got to play the game — absorb pressure when you need to, put pressure on when you need to.
"I thought I did that pretty well in this innings."
Stat-o-sphere
Rohit Sharma has now hit exactly 100 sixes against Australia across all formats. He has 9 sixes in Tests, 76 in ODIs and 15 in T20Is against the Aussies. The next best is 63 by England's Eoin Morgan.
The stand of 70 between openers Shubman Gill and Rohit Sharma was the first 50-plus opening stand for India in 13 Test innings. The last was 317 between Rohit & Mayank Agarwal against South Africa in Visakhapatnam in October 2019. It was also India's first 50-plus opening stand away from home in 17 innings, after the 63 between Murali Vijay and KL Rahul in Adelaide in December 2018.
For the first time in 92 innings, India's openers lasted 20 overs in a Test outside Asia. The last instance was Virender Sehwag & Gautam Gambhir playing out 29.3 overs in the second innings in Centurion in December 2010.
Steve Smith now shares the record of scoring most Test hundreds — 8 — against India. Besides Smith (25 innings vs India), the other members of the club are Garry Sobers (30 innings), Viv Richards (41 innings) and Ricky Ponting (51 innings).
This was Smith's first Test hundred in 22 innings outside Ashes Tests since making 111 in March 2017 against India in Dharamsala.
Mohandas Menon