Test series: Aussies want net gain from Ravichandran Ashwin's duplicate
Maheesh Pithiya, interestingly, didn't see Ashwin bowl until the age of 11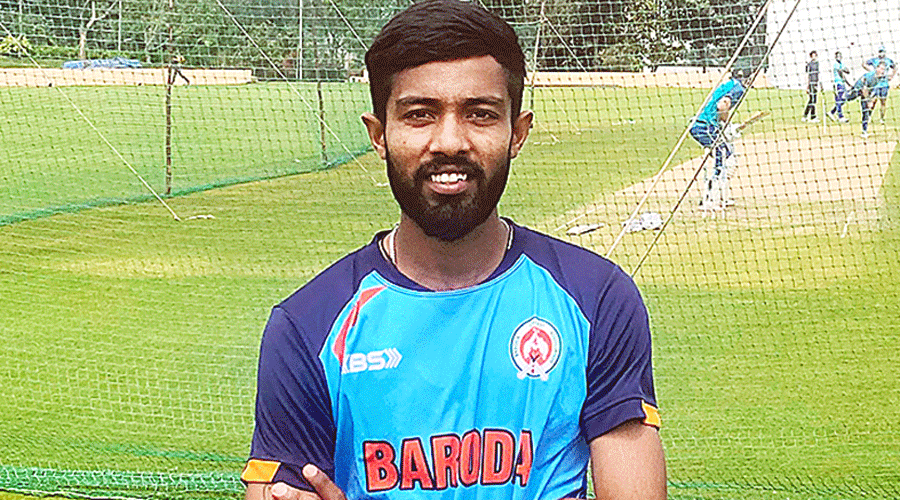 ---
Bangalore
|
Published 04.02.23, 04:38 AM
|
---
Australia have roped in Maheesh Pithiya, a 21-year-old spinner whose bowling action has a resemblance to Ravichandran Ashwin's, to train on spin-friendly tracks as part of their preparation for the upcoming Test series against India.
"Of all the stops Australia have pulled out to prepare for their trip to India, the most noticeable at their Test tour's first training session was the presence of a Ravichandran Ashwin duplicate," a report in cricket.com.au said.
"With facing spin the major focus on Thursday, Pithiya was the standout among the local 'netties', bowling tirelessly and virtually without break through the day as he troubled the likes of Smith, Marnus Labuschagne and Travis Head, who all had long batting sessions."
Pithiya, interestingly, didn't see Ashwin bowl until the age of 11. Growing up in Junagadh, Gujarat, he didn't have access to TV and when he finally watched the India ace in action against the West Indies in 2013, he started idolising him. The youngster, who made his first-class debut in December for Baroda, was flown in for the four-day training camp at the KSCA Ground in nearby Alur by Australia after seeing his footages in social media.
Shashank Mehrotra, a left-arm spinner who played first-class cricket for Hyderabad, is also among the net bowlers at the Australia camp.
"While no spinner in the world can perfectly mimic the challenge Ashwin will pose in this series, facing Pithiya over the coming days will at least help the Australians come to terms with the visual cues of the world's top-ranked Test spin bowler," the report said.
The Australian batters were also tested out by throwdown specialist Khaleel Shariff, who has worked with numerous Indian Premier League teams.
While practising on tailor-made spin-friendly pitches is understandable, one is not sure of the benefits of batting at nets against a bowler whose action resembles that of Ashwin. One can duplicate the bowling action, but how does one duplicate Ashwin's topnotch bowling skills?
Written with inputs from PTI