Covid-19 too much of a risk for 'realistic' Geoffrey Boycott
Former England opener steps down from his role of a commentator for BBC Radio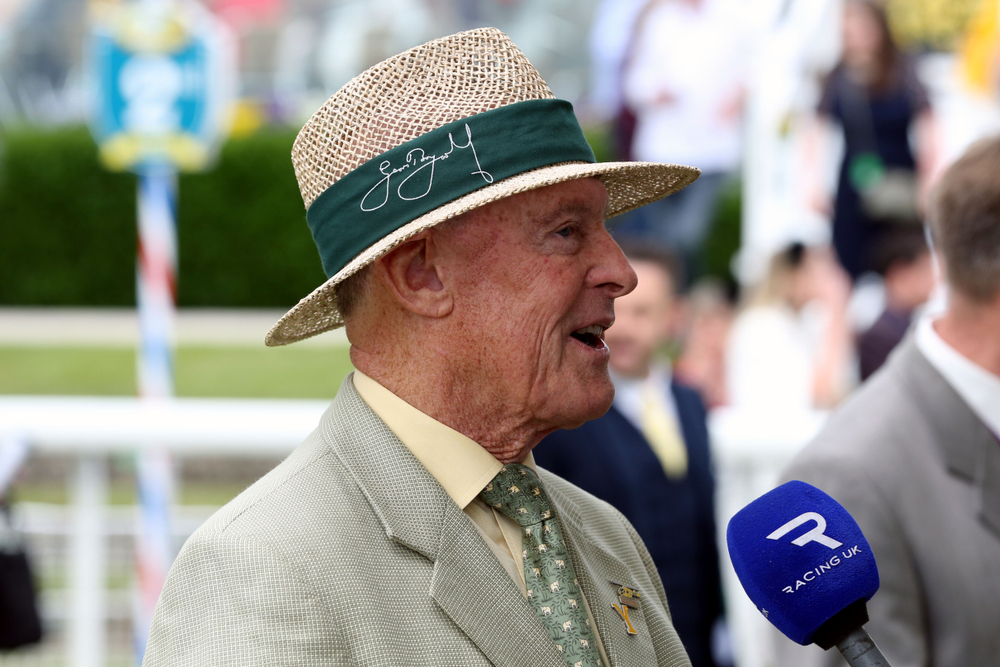 Geoffrey Boycott
(Shutterstock)
---
London
|
Published 06.06.20, 07:22 PM
|
---
Geoffrey Boycott is stepping down as a regular cricket commentator on BBC Radio's Test Match Special after a 14-year run because the former England opener feels that at the age of 79, having survived throat cancer and undergone a quadruple heart bypass, he cannot take any further risks with the coronavirus pandemic.
His distinctive brand of Yorkshire bluntness will be missed by fans across the cricketing world and especially in India, but in a statement in London on Friday, he was commendably frank.
Thanking the BBC's TMS and BBC Sport "for a wonderful 14 years", he said in a series of tweets: "I have thoroughly enjoyed it and just love cricket with a passion. I also wish to thank all those that have said how much they have enjoyed my commentary and for those that haven't – too bad."
The man who scored 8,114 runs in 108 Tests, with 22 centuries and an average of 47.72, and was knighted last year by Theresa May, the former Prime Minister with whom he formed a mutual admiration society, explained: "My contract with BBC finished end of last summer. I would have loved to continue but I need to be realistic & honest with myself. Covid-19 has made the decision for both of us."
It is not in Boycott's character to surrender the stage — that was considered both the strength and weakness of his occupation of the crease and indeed he was once dropped for his "selfish batting" after scoring 246 not out against India at Leeds in 1967 — but he said: "Recently I had a quadruple heart by-pass and at 79 am the wrong age to be commentating in a bio secure area trapped all day in confined spaces with the same people – even if some of those commentators I regard as friends and others I admire."
Referring to fellow commentator Jonathan Agnew, the BBC cricket correspondent who continually teased Boycott about the alleged slowness of his batting, he said: "Hopefully I may still have some input@bbctms if that tall lanky ex Leicestershire medium pace bowler needs an honest appraisal or wants to take the mickey out of me maybe he will give me a call while on air. To everyone out there Be sensible Stay alive Your life is precious."
He added: "I love good cricket and hate bad cricket and just tell it how I see it."
His departure was confirmed by Barbara Slater, director of BBC Sport, who said: "Geoffrey has been an iconic voice in our Test Match Special box for 14 years.
"While we wish the circumstances were different, we would like to take this opportunity to sincerely thank him for his contribution to our cricket commentary over the years and we're still hoping to hear his unique cricketing insight at some point on TMS this summer."
Boycott is said to have invented the expression "corridor of uncertainty" to refer to the area outside the off stump where a batsman was unsure whether to go for a ball or leave it alone.
Inept batting or sloppy fielding invariably drew comparisons with his grandmother's cricketing skills — she could either hit the ball "with a stick of rhubarb" or have "caught that in her pinny (meaning apron)".
In a somewhat uncharitable report, the Guardian suggested that Boycott jumped before he was pushed.
"Sources suggest that while the former Yorkshire batsman may yet appear as a guest on an ad hoc basis, there were already plans to move him out of the commentary box before the pandemic struck," its report said.
Responding to the story confirming that Boycott's TMS innings had come to an end, a Twitter contributor wrote sarcastically: "White, male, straight, tory and knows about cricket. Surprised he lasted this long at the BBC."
According to the Guardian, Boycott retweeted the comment, adding, "Absolutely right," before later deleting it.
It is fair to say the Guardian has failed to reflect the spirit of the occasion.
Others captured the spirit of the occasion. Former England captain Michael Vaughan probably spoke for the legions of Boycott fans. "I personally am going to miss working with you..Thanks for all your laughter, insight & general advice over the last 10 yrs we have worked together .. Love him or not Geoffrey is a gem & a national treasure," he tweeted.
Sourav Ganguly would probably echo that sentiment for Boycott once said of the former India captain: "The Prince of Calcutta. Two of his special qualities are his intelligence and articulation, both of which have helped him immensely in the world of contemporary cricket."