Confidence or skill, what ails Kuldeep Yadav
Bowling 19 overs, conceding 152 runs and going wicketless -- that's the left-arm spinner's performance in the ongoing ODI series versus England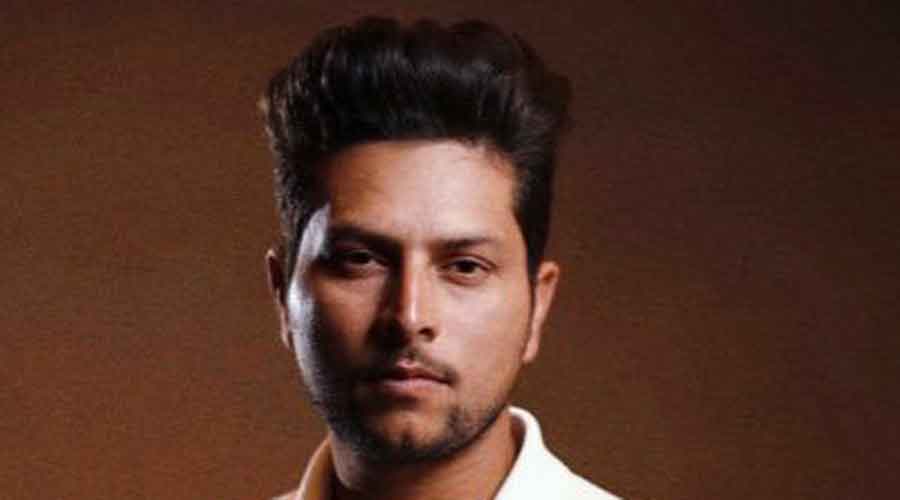 Kuldeep Yadav
(twitter.com/imkuldeep18)
---
Calcutta
|
Published 28.03.21, 01:12 AM
|
---
Bowling 19 overs, conceding 152 runs and going wicketless. That's Kuldeep Yadav's performance in the ongoing ODI series versus England.
Considering the success the left-arm spinner has had in white-ball cricket — the only Indian to record more than one hat-trick in ODIs — such figures would only leave one baffled.
Jonny Bairstow and Ben Stokes did simply look unstoppable with the bat in the second game, but Kuldeep leaked runs in the first ODI as well, not even coming close to taking a wicket.
Agreed, the conditions at the MCA Stadium in Pune have favoured the batsmen, and in both the matches so far, batting has looked easier in the second half. On such flat pitches with five men inside the circle and against an explosive batting line-up, a spinner's job does get more and more difficult.
Also, Hardik Pandya's not bowling at all in the two matches compounded Kuldeep's problems. But in spite of these issues, it's not the first time that Kuldeep has bowled on tracks loaded in favour of batsmen. In fact, his second ODI hat-trick — versus the West Indies in December 2019 — came on a Visakhapatnam deck that was equally flat, if not flatter.
Yes, not being given the chance to don the India cap on a regular basis looks to have affected Kuldeep's confidence. But is being short on confidence the only reason for his poor figures?
"Confidence could've been an issue but only in the first ODI," said Kuldeep's personal coach Kapil Pandey, who had a chat with him on Friday night.
"I just told him to cut down on the flight and force the batsman, say someone like Stokes, to play more square cuts and hit a six only over the cover region. If needed, on these flat tracks where almost every bowler has been expensive, he can also come round the wicket and change the angle."
The coach made another fair point. "Kuldeep plays on these flat wickets, but when pitches are offering a fair amount of turn, we don't see him playing," he remarked.
Former England left-arm spinner Monty Panesar was critical of Kuldeep's length. "He doesn't have a flipper-like delivery or something that could get a set batsman off strike. He's hoping the ball that turns away or the chinaman will get him a wicket and in the process, he's keeping on tossing them up. But the batsman will keep whacking them away," Panesar told The Telegraph.
Echoing Kuldeep's coach, Panesar added: "He may look to come round the wicket, especially against left-handers and try and make them hit on one side of the wicket, particularly on wickets not having enough on offer for spinners. He has to be clear in his game plan and it's more about structuring his overs in such conditions."
Kuldeep is obviously looking out of sorts, so should India persist with him or let him take some time off? "Firstly, it depends on what call the team management takes along with the frame of mind Kuldeep is in. But I think he's a spinner with the X-factor, so it's fair if you give him one or two more matches," Panesar said.