Pace legend who loved wine and Dylan
Bob Willis Passes Away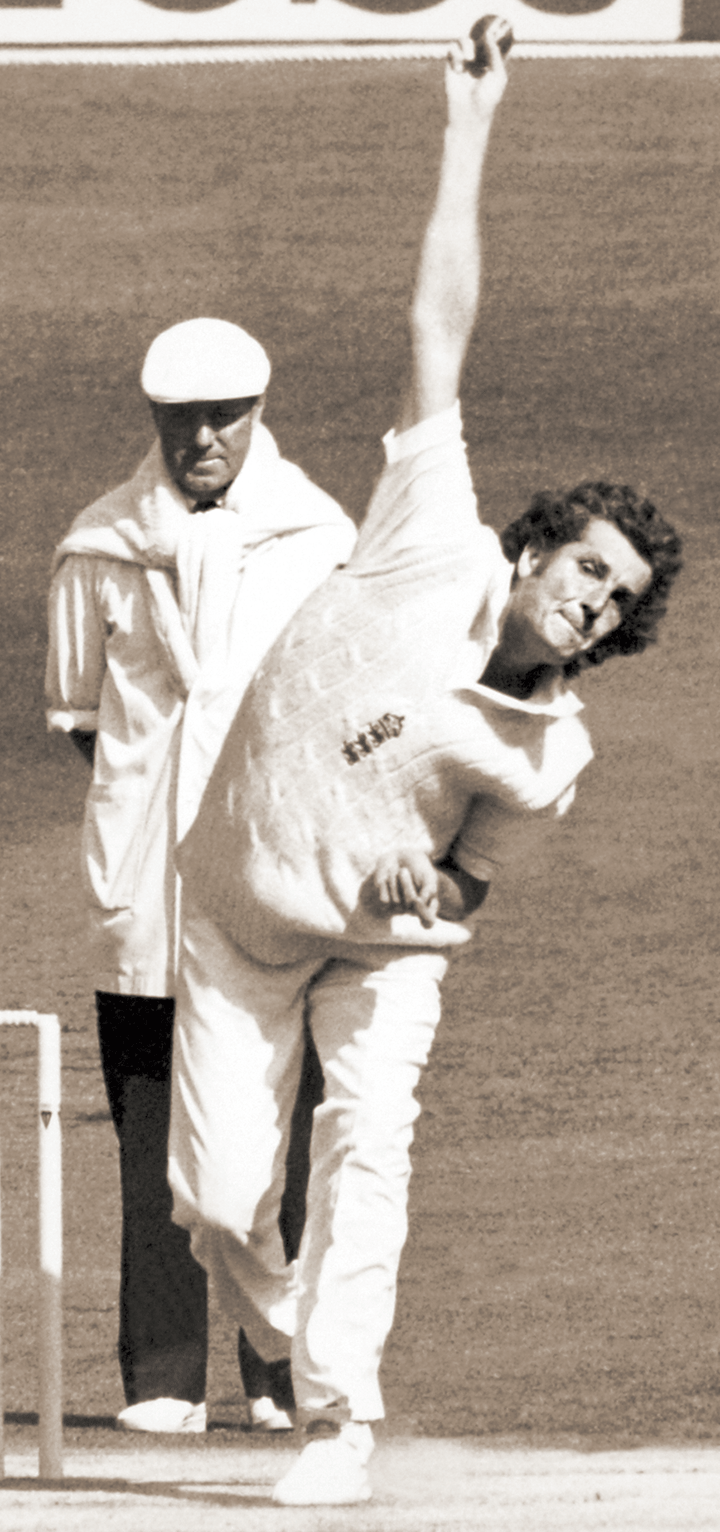 Bob Willis during his heydays
(AP)
---
London
|
Published 04.12.19, 10:08 PM
|
---
England's pace legend Bob Willis, who played a key role in the "Miracle of Headingley" in the 1981 Ashes series, has died aged 70, his family announced on Wednesday.
The fast-bowler and former captain played in 90 Tests and 64 one-day Internationals for England over more than a decade after his debut in 1971, retiring in 1984. He went on to have a successful career in broadcasting with Sky Sports and gained huge popularity with his dry, if acerbic, wit and pointed analysis.
Willis was diagnosed with prostate cancer three years ago. In their statement, his family said: "We are heartbroken to lose our beloved Bob, who was an incredible husband, father, brother and grandfather. He made a huge impact on everybody he knew and we will miss him terribly.
"Bob is survived by his wife Lauren, daughter Katie, brother David and sister Ann."
Willis' former county Surrey paid tribute on Twitter, saying: "All at Surrey County Cricket Club are devastated to learn of the passing of former Surrey and England bowler Bob Willis.
"Our thoughts are with his family and friends at this time."
The former pace bowler took 325 Test wickets — fourth in England's all-time list after James Anderson, Ian Botham and Stuart Broad — but his standout moment was undoubtedly the Headingley Test in the 1981 Ashes series.
That fabled 1981 series will always be known as Botham's Ashes but it was Willis who bowled England to a sensational against-the-odds victory. Leading an English attack that had only about 130 runs to defend, Willis ran through the Australian batting with figures of 8/43 as England went on to win the game.
Botham would later describe his teammate as a "tremendous trier, a great team-man and an inspiration — the only world-class fast bowler in my time as an England player".
Willis was troubled with injuries early in his career and was forced to have surgery on both knees in 1975, before playing another nine years at the top level. For about 10 years of his career, Willis, with his piston-like action and his distinctive mop of unruly hair, was the spearhead of the English attack, even on the slow tracks of India. As he famously demonstrated during England's 1976-77 tour of India when in the second Test at Eden Gardens, he picked up 5 for 27 in India's first innings — including getting Sunil Gavaskar out for a duck caught by Chris Old off the fourth ball of the match. England captain Tony Greig made a gritty 103 in spite of running a temperature and England won easily. But Willis fell in love with the 80,000 and odd Calcutta crowd.
"The adulation from the local fans was something else — you would step outside the hotel in Calcutta and there would be two or three thousand people just waiting to get a glimpse of us. It is an extraordinary place to tour," he was once quoted as saying.
Former England captain David Gower described Willis as "a very loyal friend and a loyal supporter".
Gower told BBC Radio 5 live: "I toured with him as a captain and I took over the captaincy from him and then had him as what was called in those days as an assistant manager. He was a very loyal friend and a loyal supporter.
"Without going into too much unseemly detail, it was an era where you were allowed to have more fun than you are possibly today. Various tours Down Under were colourful, let's put it that way.
"There is a huge contrast to Bob because a lot of people, especially in recent years, have seen him doing Sky's 'The Debate', 'Verdict' those sort of programmes where his opinions have been put across in great style... He was a bright man, very opinionated in all sorts of things, not just cricket, and was such very, very good company."
He was also a Chardonnay-sipping wine producer who would tell his companions "life is too short to drink Italian wine" and loved his Bob Dylan. So much so that he supposedly added "Dylan" to his given name Robert George through an affidavit in the sixties when the legendary singer was the rage and had captured the imagination of teenagers like Willis.
He was renowned on England tours for playing Dylan records at loud volume in his hotel room on a portable cassette player.
Dylan's anti-war anthems would reverberate around Willis's head as he ran into bowl with murderous intent. When batsmen looked back to find out what had happened to their off stump, the answer, it was joked, was blowin' in the wind.