Barclay confirmed as the new chairman of ICC
Decision comes after Cricket South Africa (CSA) decided to cast the decisive vote in his favour in the second round of voting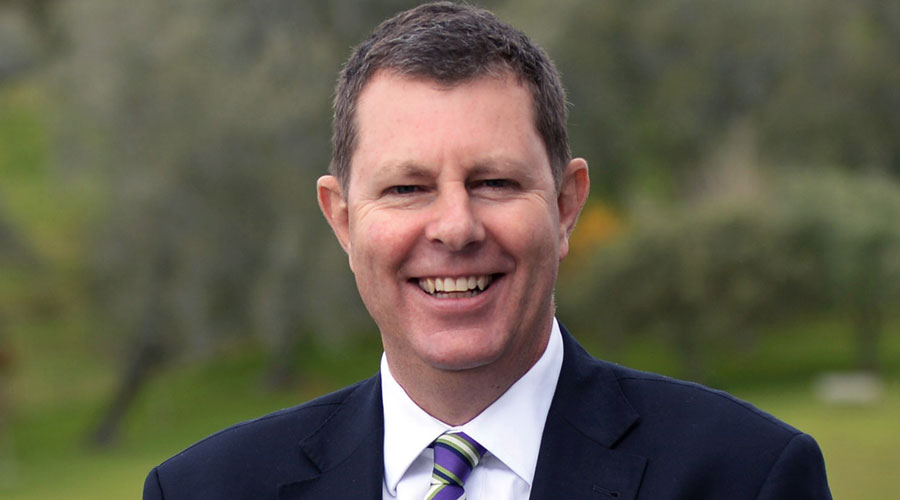 Greg Barclay
File picture
---
Calcutta
|
Published 26.11.20, 03:23 AM
|
---
New Zealand's Greg Barclay has been confirmed as the new chairman of the International Cricket Council (ICC) in a long drawn-out election process after Cricket South Africa (CSA) decided to cast the decisive vote in his favour in the second round of voting.
Though the ICC maintained a veil of secrecy surrounding the election through secret ballot, The Telegraph learns that Barclay defeated Imran Khwaja 11-5, a two-thirds majority in the 16-member electorate. Barclay had prevailed 10-6 in the first round, falling short by one vote in meeting the two-thirds majority mark.
The Telegraph had first reported on October 14 that Barclay had thrown his hat into the ring and was tipped to succeed Shashank Manohar as the second independent chairman of the world body. Manohar had stepped down in July this year and Khwaja had been at the helm since as interim chief.
Barclay enjoyed the backing of the big three — BCCI, Cricket Australia and England & Wales Cricket Board — but fell short of the two-thirds majority in the first round after CSA's representative and former ICC chief executive, Haroon Lorgat, voted in favour of Khwaja.
Sources also revealed that CSA changed its representative in the second round under pressure reportedly from one of its stakeholders. Acting president of CSA, Rihan Richards, did the needful for Barclay in the second round of voting, which was held earlier this week.
A third round of voting was, therefore, not needed.
Besides the big three, CSA and NZC, Barclay is believed to have got the nod from the West Indies, Ireland, Afghanistan, Scotland, Bangladesh and Malaysia boards.
Khwaja enjoyed the support of Pakistan, Sri Lanka, Zimbabwe, Singapore and independent director Indra Nooyi. The interim chairman was also learnt to have enjoyed the backing of an influential former ICC top official.
The elections brought to the fore the clear divisions within the ICC board and it would be interesting to see how Barclay manages to work in tandem with all the members.
The most contentious aspect Barclay will have to deal with is the debate over the big three-encouraged bilateral series versus the push for one ICC event every year in the next Future Tours Programme cycle, beginning after the 2023 World Cup till 2031.
Chief executive Manu Sawhney's role will also be in focus since he had stood by Khwaja and vouched for the staging of as many ICC events as possible to fill its coffers.
An Auckland-based commercial lawyer, Barclay has served as a director of NZC since 2012, a position he will give up once he takes charge as ICC chairman. He will also quit as chairman of the International Rugby League.