ACA push to lift ban on Steve Smith, David Warner and Cameron Bancroft
ACA claimed there was 'new information' that was sufficient for the penalties to be re-examined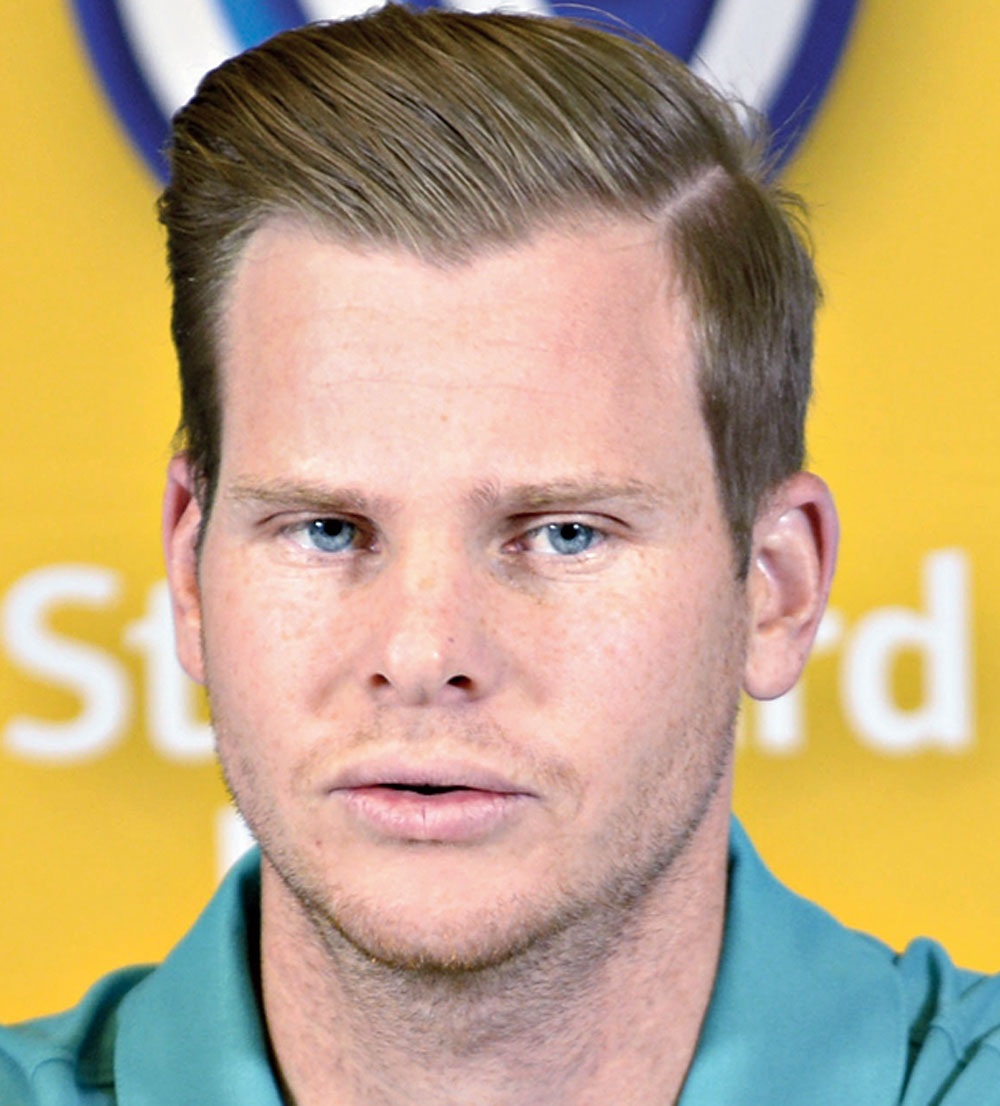 ---
Published 30.10.18, 09:56 PM
|
---
Calcutta/Melbourne: Cricket Australia (CA) will await receipt of a formal submission from the Australian Cricketers' Association (ACA) after the players' union revealed on Tuesday that it would be "relentless" in its push for an immediate lifting of bans imposed on Steve Smith, David Warner and Cameron Bancroft in the wake of the ball-tampering scandal.
At a media conference in Melbourne, ACA president Greg Dyer and chief executive Alistair Nicholson claimed the details contained in the 145-page culture review-constituted "new information" that was sufficient for the penalties to be re-examined.
"With this new information, common sense, common decency, basic fairness, proportionality and natural justice demand that the punishment is reduced," Dyer told reporters.
"The players have already lost time in the game, chances to play for Australia, endured public humiliation and faced massive financial penalties."
The CA review by the Sydney-based Ethics Centre accused the Australian board of ignoring the spirit of the game, leaving players without moral guidance.
Though Dyer claimed the bans should be removed to allow the trio to return to top-level cricket, the ACA declined to address any further action it might consider taking should its submission to CA prove unsuccessful.
In a release issued prior to the media conference, Dyer said: "… What the Longstaff Review reveals is that Cricket Australia itself must also take a share of responsibility for what happened in South Africa.
"Yes, this moment of madness was 'individual' but now there is evidence and independent verification of system failure as well. This is hugely significant…
"My message to Cricket Australia is a simple one: These contrite men have been punished enough. Let these contrite men play."
The ACA also called for the "urgent" implementation of all 42 recommendations in the report, which also included complaints from those involved in the sport of a bullying culture in elite men's cricket. Among the recommendations was an anti-harassment code to stop sledging and training to improve team leaders' "moral courage."