Spotify gets serious about audiobooks
It now has 'Charts' across 16 cities in India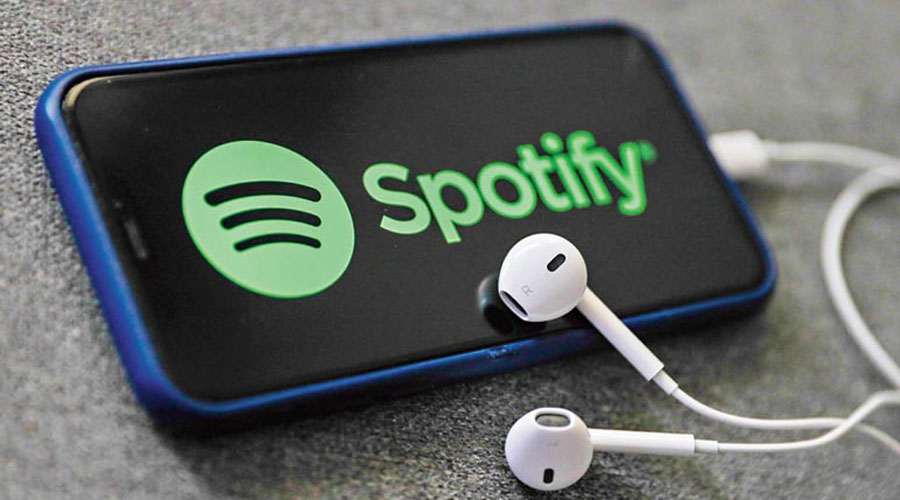 Spotify eyes the audiobooks market, which is expected to grow to $15 billion by 2027
---
Published 13.11.21, 12:28 AM
|
---
Spotify has made a natural progression in the audio space with the acquisition of digital audiobook distributor Findaway, which was founded in 2004 and today operates a collection of brands and connects content creators with reseller partners like Apple, Google, Scribd, Audible, Nook, Rakuten Kobo, Chirp, Storytel Audiobooks.com and several other global brands.
"With this acquisition, we're going to be able to accelerate the addition of an audiobook catalogue onto the platform so that users can effectively get all of the audio content that they want all on one platform," said Nir Zicherman, head of audiobooks at Spotify, in an interview with The Verge.
According to estimates, the audiobook industry is expected to grow from $3.3 billion as of 2020 to $15 billion by 2027, which makes Spotify believe that Findaway is worth the investment. And it also marks the beginning of Spotify's ambitions in the audiobooks space, so it may choose to expand the team further in the future.
Before the deal, Spotify's interest in audiobooks came in the form of testing the format with a handful of classics, like Frankenstein, Jane Eyre and Persuasion. And earlier this year, it announced a partnership with audiobooks platform Storytel to allow Spotify users to access their audiobooks through Spotify's app. What we don't know yet is whether Spotify would launch new subscription tiers, similarly to Audible, to accommodate audiobooks.
Coming to Spotify's core strength, which is music, of course, the company now offers city-wise 'Charts' across 16 cities in India, to track the most popular songs in each city individually. This will help fans see what's trending in their area, and to give artistes the opportunity to go deep on all the data and see what music is moving listeners around the world.
Each week on Friday, Spotify will update the 'Charts' for Calcutta, Ahmedabad, Bengaluru, Chandigarh, Chennai, Delhi, Ernakulam, Guwahati, Hyderabad, Imphal, Jaipur, Lucknow, Ludhiana, Mumbai, Patna, and Pune based on activity from listeners in that city. Spotify is also launching 'Local Pulse' charts that rank the most uniquely popular songs each week in every city, compared to its popularity around the world to show off the distinct taste of local listeners.