Samsung setting new records in the festive season
Demand for innovative home appliances is on the upswing for the company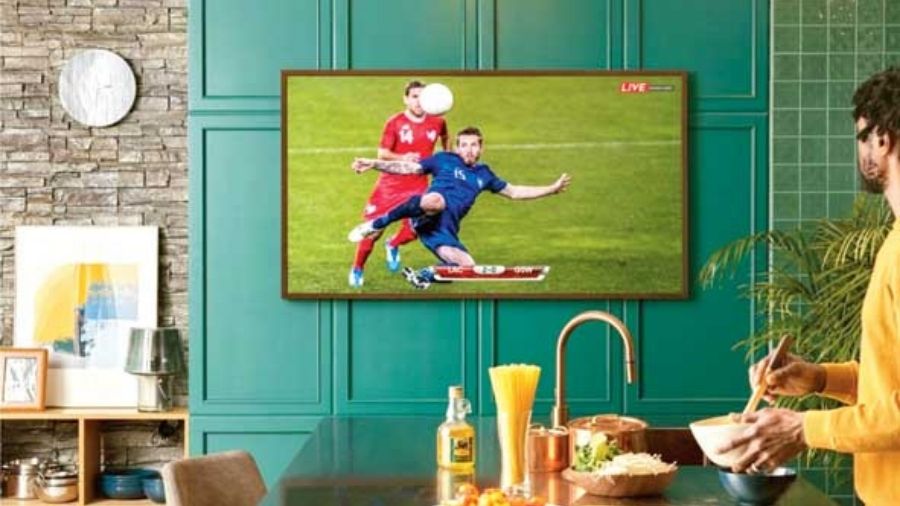 There are some excellent festive season deals on The Frame TV from Samsung.
Picture: Samsung
---
Published 08.10.21, 10:57 AM
|
---
It is turning out to be a great year for Samsung, be it in way of innovative home appliances or growth figures. Innovative products such as The Frame are helping the South Korean company set new records. A few years ago, most would have thought that a product like this — it's a TV when it's on and art when it's off — is niche. The Frame has set new benchmarks. Or consider the convertible French-door refrigerator in 580L capacity, which has been designed for compact modern kitchens.
Unlike last year, when companies and consumers didn't know what to expect during the first phase of the pandemic, demand has picked up and there is good growth across product categories, like large-screen TVs, front-load washing machines, and bigger-capacity refrigerators.
Here's what Raju Pullan, senior vice-president, consumer electronics business, Samsung India, told us.
Tell us about what Samsung expects this festive season vis-à-vis the previous one, which was overshadowed by the early days of the pandemic?
As per the August market share that's come in, in television we continue to be number one at 31.5 per cent, refrigerator we are at 35.8 per cent (the highest ever share) and we are number one there, and we have also become number one in the direct-cool segment, and in washing machine we are at 22.5 per cent. Just before the festival we launched a series of new products in India. We have two new consumer promotions – the Big TV Festival (we are calling it out separately this time from home appliances) in which we are offering up to 20 per cent cashback, and free soundbars on select TV models. We are seeing that attach ratio of soundbar has gone up from five per cent to 15 per cent in the premium TV segment because consumers want a cinematic experience. We are giving three years of complete comprehensive warranty, which is usually 1+1. For home appliances, we have announced 'Home Like Never Before' offers under which consumers can get cashback of up to 25 per cent and low-cost EMIs.
This festival we are targeting growth through October and November, something like 30 per cent over the last festive season. And we are expecting a growth of 65 per cent in the premium category (30 per cent overall). Last year, we saw a growth of around 60 per cent. The stronger vaccination drive across the country is helping growth. Last year, tier-II cities and below had a higher growth compared to metro and tier-I cities because many of the big mall and retail attachment stores were shut. So this time with better vaccination protocol we are seeing stronger sales.
Far more small- and medium-sized enterprises are also open, which is creating positive vibes in the trading community. We have close to 650 brand stores across the country, which is an increment. We have also increased our retail visibility, creating far more premium corners.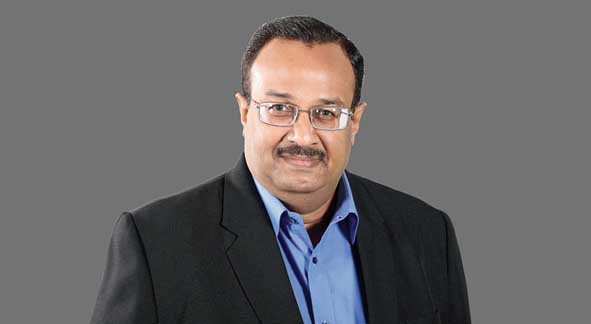 What is the big learning from 2020?
There is the apprehension of a third wave, which maybe there or may not be there but we hope that it doesn't come. The learning from 2020 has been very strong and consumers are far more digitally inclined and the time spent by consumers — offline and online — to close a sale is far reduced now. Consumers are not going store to store; they know what they want. AR-based demonstration is helping, like in the case of The Frame or The Serif; consumers can experience the product without going to a store… check out the dimensions and where it fits in one's home. The digital transformation has also changed consumer behaviour. We have trained all our experience consultants to engage with consumers remotely.
Many of our dealers who have multiple stores, their own dot.com sites that were not attuned to new-age consumer purchase behaviour, we have supported them technologically.
Are people spending more money?
I just saw the August figures. The QLED segment, which is the premium category… we grew 50-55 per cent last year while this year it is 63 per cent. Consumers are going for products in which they find value and convenience. Yes, there has been an increased propensity and brands like ours are helping.
Are people going back to stores as much as you would like?
We have seen strong growth in both online and offline. The time spent (to make a decision) by consumers at the store has reduced drastically because of the pandemic. But they are reasonably well-researched, so they know what they want. We are seeing stronger footfalls in offline. A large part of the premium category is important for offline because consumers like to touch and feel. They would like to see various features and finish… there is very good traction on The Frame, for example.
Any particular product that's in big demand?
We have launched a range FDR — French-door refrigerators, which offer more space and flexibility. But it's difficult to spot one product which is seeing huge growth because each category has something to offer.