Fire-Boltt BSW001: Health monitor on your wrist
Priced at Rs 2,999 this smartwatch offers serious competition to the likes of Amazfit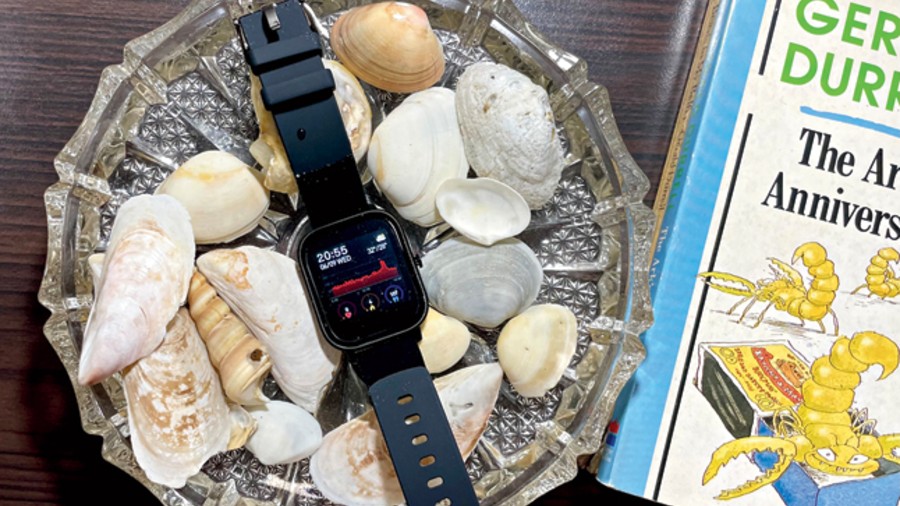 ---
---
Are smartwatches something you can live with? In case you are searching for an answer, it's best to buy an inexpensive one, just to get a feel of the device. There are plenty of reasonably priced options in the market but one has caught our attention — Fire-Boltt BSW001.
Don't begin to compare the watch with Samsung Galaxy Watch3 or any Apple Watch; those have some serious tech chops that come for a hefty price. BSW001 is for youngsters getting into the world of smartwatches or college students living on a limited monthly budget. In the advertisements online, there is a smiling Vicky Kaushal, which is something you would also be in case you are ready to make a few compromises.
What you get is a 1.4-inch TFT display, which gets bright enough for the outdoors while the device is water resistant but we wouldn't suggest that you swim long hours wearing it. To get the most out of the smartwatch, you need to download the app Da Fit, which gives you control over quite a few settings as well as watch faces. Besides giving a view of fitness and sleep data, options like notifications, alarms and goals can be worked on.
The pool of workouts include walking, running, cycling, badminton, skipping, basketball and football. While heart rate reading is on the lines of expensive models, the SpO2 reading needs to be taken with a few dashes of salt and pepper. First, SpO2 reading on all smartwatches can be slightly off and if it constantly shows 97-98 per cent, then think twice. There is also blood pressure monitoring, the reading of which has made me happy but we can't be sure of the degree of precision. The step monitoring function works well and so does the raise-to-awake function. Though the website mentions eight-day battery life but expect it to be less because chances are that you will have the brightness level turned up.
Frankly, with all these functions coming in at Rs 2,999, the smartwatch offers serious competition to the likes of Amazfit. Only if the screen had been slightly brighter and the bezels narrower! Otherwise, Fire-Boltt BSW001 is a good introduction to the world of smartwatches. It's inexpensive and gets the job done.