OPPO begins the year with vision 20/20 and an eye on millennials
With the Chinese smartphone maker aiming high, Walia is optimistic about the year that has started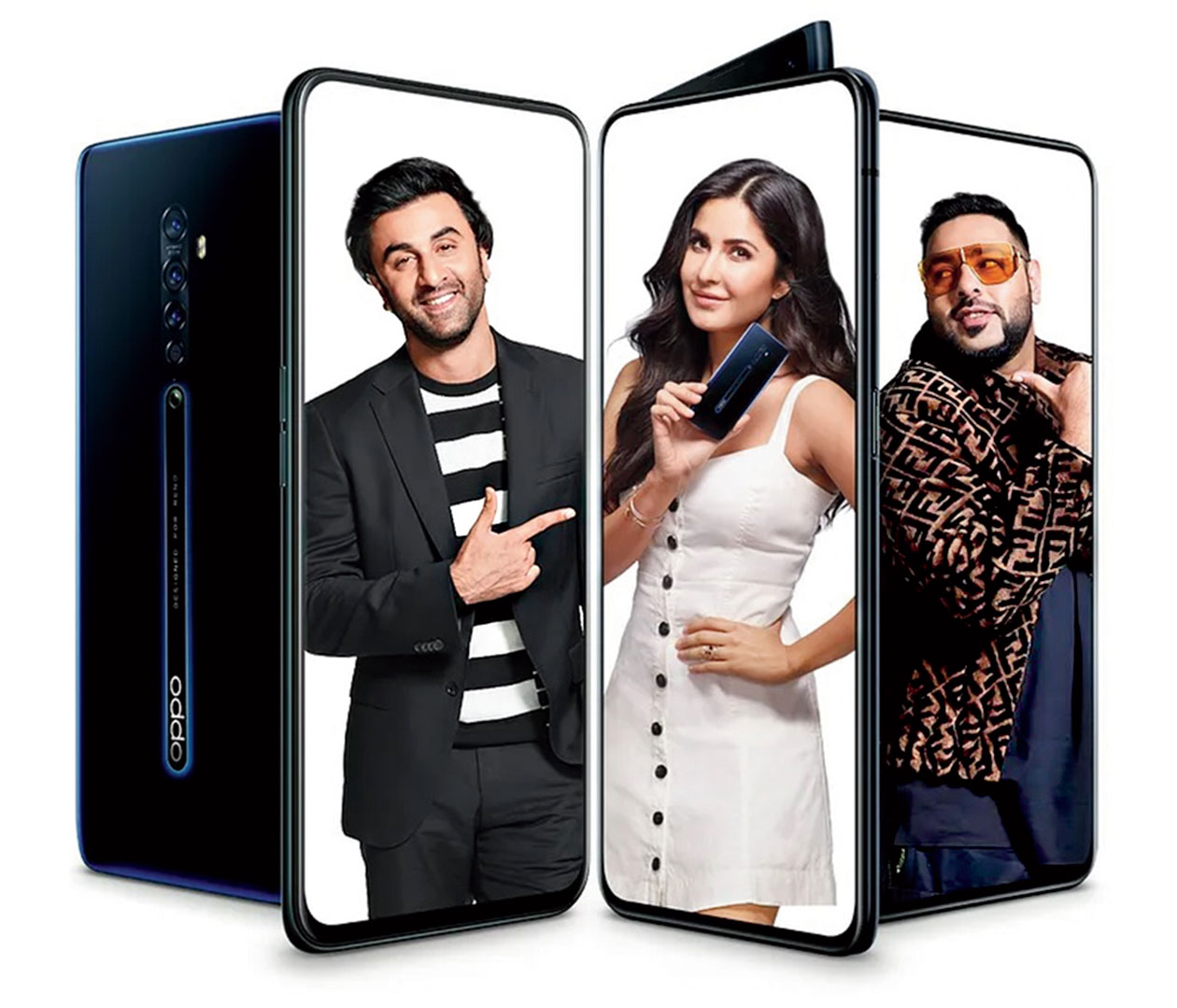 OPPO Reno 2 has been a big success for the Chinese smartphone maker in 2019.
Picture: Oppo India
---
Calcutta
|
Published 09.01.20, 02:15 PM
|
---
We would like to pace up our growth with a continued focus on Make in India as we expect to manufacture 100 million units by the end of this year," Sumit Walia, VP (product and marketing), OPPO India, tells t2.
With the Chinese smartphone maker aiming high, Walia is optimistic about the year that has started. Here's more from him.
What have been some of the high points from 2019 and what are we looking forward to this year?
If I were to break down 2019, it has been a year of expansion and also a lot of achievements and many firsts. The year has given us solid growth. In quarter two (of 2019), we were growing at 41 per cent year-on-year. Quarter three our growth doubled and according to IDC report, we have registered 92.3 per cent year-on-year growth, which has pushed the market share from under 10 per cent to 11.8 per cent. We have done well across the board.
We have expanded our portfolio, aggressively going after the $300-500 segment, which according to IDC is one of the fastest growing segments. We have a successful series called Reno and followed it up with Reno 2, which has many industry-first features, like 10x zoom. We have also pushed proprietary fast-charging technology. Beyond that, from customer experience, we have opened up a premium experience store in Hyderabad. This is something we are proud of because it is one of our largest experience stores in Southeast Asia. We plan to take this forward in 2020.
Our ongoing investment of Rs 2,200 crore in manufacturing has allowed us to achieve the mark of 50 million units, which we can produce from our Greater Noida facility. In 2020, we plan to gear up and reach 100 million units. Even on the retail side, we have expanded and gone beyond the 60,000 points across the country.
Gen Z forms a big part of your customer base. What attracts them to the brand?
We are going after young users, the Gen Z, who are looking for premium experiences. We are looking at Indian millennials in particular and what they want. When it comes to product, they want the smartphone to be an extension of their personality. They are early adopters of technology, which is something we are looking at. Reno 2 has pushed boundaries. Gaming is something very, very popular. This is the second year we have sponsored PUBG tournament across the country. We also had OPPOxSunburn2019 Campus DJ Hunt, which has attracted a lot of talent.
In way of R&D in India, what has your centre delivered?
Our R&D centre in Hyderabad is the largest outside China. The centre has made considerable contribution to come up with features and products for the Indian consumer. One of the most important things for millennials is power consumption and charging, since they are consuming a lot of content on their phones. The Hyderabad R&D centre has worked a great deal in this area. The other thing they are working on is AI, which will help in better proprietary technology on the camera front. Lastly, they are also focussed on the next level of connectivity… 5G. Reno 5G is the result.
How do you look at 5G developments in India?
OPPO as a brand wants to invest in a technology that highlights the future. We have been investing in 5G for long and have showcased the technology at Mobile World Congress in 2019. We are ready. At the same time we are watching the telecom landscape in India. We want to bring the devices to India. Let's see how the telecom space opens up. At the recent India Mobile Congress we showcased 5G with Qualcomm. We are keen.
OPPO relies a lot on star power in its campaigns. Does it help?
We have as consumers youngsters and have multiple series to offer. The Indian market is still very fragmented. To be able to connect with these consumers, having a celebrity helps. If you find the right insight and find the right celebrity, you can convey the correct proposition. A familiar face helps.