Never runs out of content
A few months ago Westway Electronics, the makers of Weston, staged a sort of comeback with a sleek, state-of-the art Android television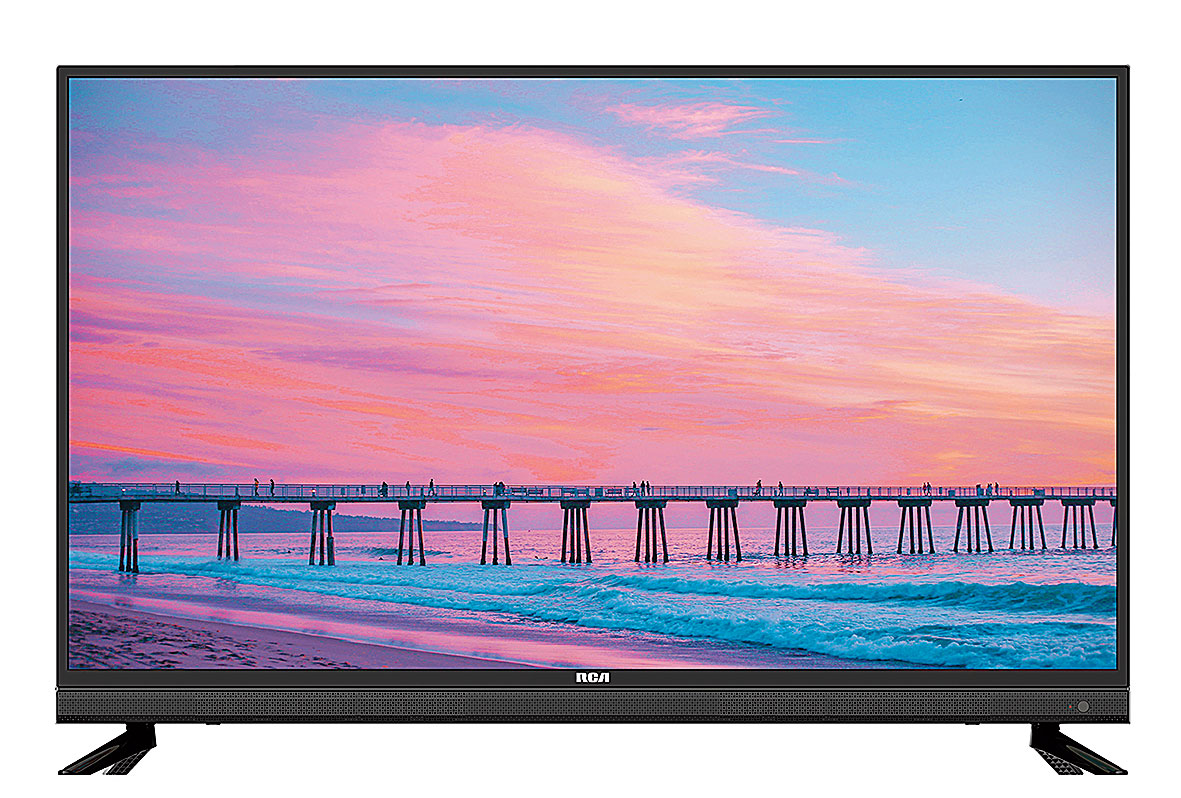 ---
|
Calcutta
|
Published 20.10.19, 07:13 PM
---
The name Weston evokes a flood of nostalgia in me. Our first colour TV — bought just before the World Cup Cricket final in 1983 — was a Weston. It arrived one afternoon, an intruder in our living room. Books, newsapers and a whole lot of other things had to be displaced to make space for the bulky new guest. It was on its convex screen that we saw the historic win of Kapil's Devils, beamed by the one and only Doordashan via a rooftop antenna. Weston was the first colour TV brand made in India, aeons before the Make In India campaign.
In the last two decades, however, the brand nearly disappeared from the market. A few months ago Westway Electronics, the makers of Weston, staged a sort of comeback with a sleek, state-of-the art Android television. It is manufacturing the smart TVs following the specifications of RCA or the Radio Corporation of America, a century-old brand.
Unlike its bulky ancestor that ate up a large corner of our house, Weston's smart TVs are slim and sleek. The remote also stands out for its simplicity and minimalist design. And if you are forever misplacing your remote, you can simply use the Smart App on your phone to control the TV. The brochure says the remote can also understand voice commands.
You can connect the TV with multiple devices using HDMI, USB, AV Port, Coax, cable and so on. Connecting your gaming console to the smart TV is easy and there's a screen sharing feature with the E-share app (for Android) and iMirror app (for iOS) that will help project content from your phone or laptop on the big screen. It can also beam what you've been watching on the TV in your phone. The user interface supports as many as 10 Indian languages.
Like most smart TVs, its app store gives you access to Amazon Prime, Hotstar, YouTube, Netflix, SonyLIV and many other streaming platforms, giving you access to a huge variety of programmes. My personal favourite was high-definition YouTube videos with full, booming sound. The biggest surprise of this smart TV is its built-in soundbar, that gives you a multiplex-like sound quality with high bass.
As for the picture quality, it's sharp, crystal clear and almost as good as 3D. The Quantum Backlit technology makes for brighter colours. The smart TV is apparently powered by a dual-core processor with Cortex A73 cores and quad-core GPU for graphics. The pictures are sharp because every dot in the 4K (4,000) grid of pixels lights up individually and every pixel turns itself off if a scene is dark.
There are six variants ranging from 32 to 55 inches. The sweetest spot is the price — Rs 10,999 to Rs 35,999. The TVs are not in showrooms yet and have to be ordered online. Perhaps that's the reason the prices could be kept so low. It's really a quantum leap for Weston —from the ancient boxes to wall-mounted sleek, futuristic smart TVs.
Gadget: 43-inch smart TV with soundbar

Tech Specs: Quantum backlit display, supports Android and iOS devices, multiple connectivity ports, full high-definition

Price: Rs 19,999 on Amazon

Best for: Watching Netflix and Amazon Prime