Microsoft sharpens Edge
Since May last year, as a part of a Windows update, its browser became impossible to get rid of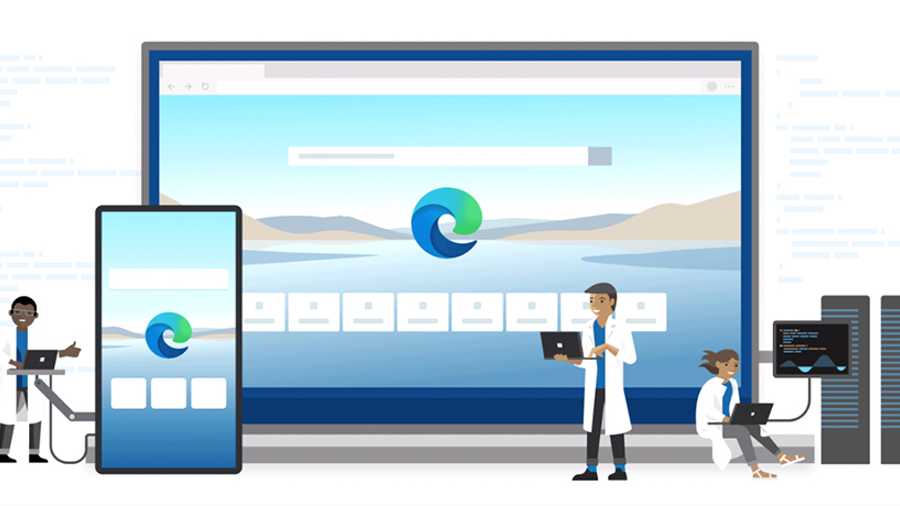 Sourced by the correspondent
---
Published 01.11.21, 12:11 AM
|
---
If you have been turning your nose up at Microsoft's Edge browser, be prepared to change your mind. The latest Chromium-based version of Edge offers you more than what other browsers do.
Chrome is the undisputed leader among browsers. Since May last year, as a part of a Windows update, Edge became impossible to get rid of. This means that if you buy a Windows device, Edge comes bundled with it. Microsoft has continued to push updates to improve the performance of Edge.
Edge vs Chrome
Edge and Chrome are very similar; both are built on the Chromium platform.
Benchmarking tests show that Edge performs much better. Edge does not hog your computer's resources. It uses around 0.9GB RAM whereas Chrome's usage hovers around 1.25 to 1.35GB.
A consistent complaint against Edge was its minimal support for extensions. Here, too, Microsoft Store's collection of extensions has grown considerably to rival Chrome extensions.
Additionally, if you want to add something that is only available in the Chrome Web Store, you need to simply toggle "allow extensions from other stores" on the Edge extension page. This is a distinct advantage. Click on the three horizontal dots on the top right of the browser and go to Extensions. The setting is on the bottom left.
Where compatibility is concerned, Chrome, having been around longer, has the advantage. However, the edge that Edge has over Chrome is that it has better privacy settings.
Edge vs Firefox
Edge and Firefox were the two alternatives to Chrome. Now, Edge is inching forward. The question is which of the two is more capable? Firefox has set Google as its default search engine and Edge has Bing. But in both browsers, you can set your preferred search engine.
If you compare the speed of the two browsers, Edge wins hands down. Edge is more compatible with the current web standards though Firefox is not far behind.
Firefox has Pocket integration so you can save web pages to your Pocket account. Edge, on the other hand, has its own read-it-later service. The Collections feature on Edge allows you to group similar web pages and name them — very convenient for future reference. However, Firefox's add-ons collection can rival Edge's which can instal extensions from both Windows Store and Chrome Web Store.
Privacy and Security
Edge now has tools to block first-party cookies that are used to keep you logged in or remember your shopping cart items and third-party cookies that keep track of your browsing activity.
Edge blocks trackers by using three levels of protection, Basic, Balanced and Strict. Basic blocks only the "malicious" trackers, Balanced blocks third-party trackers and any tracker designated as "malicious", and Strict blocks most third-party trackers across sites.
To turn this on, click on the three dots at the top right corner of your browser window and go to Settings. Then go to "Privacy, search and services". Make sure Tracking prevention is switched on, then select the level you want.
You can also see which trackers are blocked and make exceptions for specific sites. On the Privacy, search and services page, just below the three tracking methods, you can see which trackers have been blocked. Below that is Exceptions. Click on that and you can specify sites to allow trackers. It is better to do this manually. When you are at a site, you can click on the lock icon to see how effective your tracking prevention is.
Scroll down to Clear browsing data. You can also choose what to clear every time you close the browser. Below that, under Privacy, you can toggle on Send "Do not Track" requests. You can also selectively allow sites to check if you have payment methods saved.
To update to the latest version of Edge, click on the three dots on the top right of the browser window and go to Help and Feedback–About Microsoft Edge. The latest version is 95.0.1020.30.
Send in your problems to askdoss2020@gmail.com with TechTonic as the subject line