Ask Jeeves
When officials of Mumbai's Taloja jail refused to allow in a P.G. Wodehouse citing security threat, what were they thinking?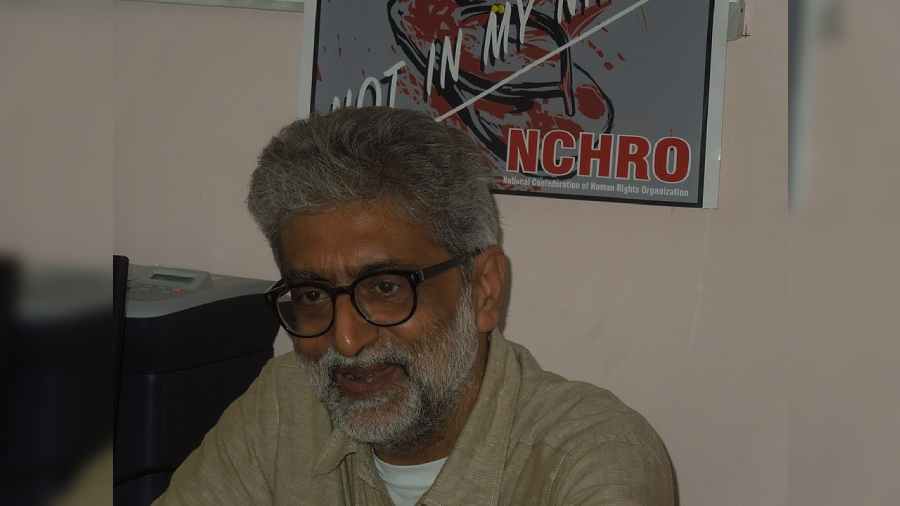 Elgar Parishad case accused Gautam Navlakha
Wikipedia
---
Published 24.04.22, 12:39 AM
|
---
The Elgar Parishad case accused Gautam Navlakha, 70, asked for his glasses, a chair for his bad back and two books — Against the Grain: A Deep History of the Earliest States by James C. Scott and The World Of Jeeves and Wooster by P.G. Wodehouse. When Taloja jail authorities refused all of these, the matter went to Bombay High Court. Justice Sunil Shukre remarked, "P.G. Wodehouse is considered a security threat? That's quite comical." But this is no one-off; it seems our jails are equipped to embrace the toughest of criminals but not books.
Between the lines
It was Taloja jail that also housed Rona Wilson, co-accused in the Elgar Parishad case. One of Wilson's lawyers later filed a complaint against the jail superintendent Kaustubh Kurlekar, who among other things reportedly did not allow in books for the prisoner. His argument being, "... people got weapons inside them". When activist Sudha Bharadwaj was in Pune's Yerwada prison, a friend had taken along on her birthday John Steinbeck's The Grapes of Wrath and Eric Hobsbawm's Globalisation, Democracy and Terrorism. The jail authorities returned these too. Another time, when Bharadwaj was in Byculla women's jai, she was sent two kurtas and the book Empire of Cotton: A Global History by Sven Beckert. The jail authorities allowed the kurtas in but not the book.
Book marked
The angrez ke zamane ka jailor seems to have been a bibliophile in comparison to the likes of Kurlekar. During his 700-day incarceration, Bhagat Singh apparently read 300 books. It is even said that the day before his hanging he asked for a book by Lenin and got it. When Nehru was in prison for a long stretch in 1922-23, he read more than 50 books. And Gandhi, during his time in Yerawada in 1921, read much, including The Seekers After God and Rudyard Kipling's The Jungle book. It seems long after the angrez, even at the time of Emergency, prison life did not preclude reading. Arun Jaitley, who did jail time those days as an ABVP student leader, once said that it was in jail that he read the entire Constituent Assembly debates. To get back to the Navlakha case, the Maharashtra government told the high court that the reason behind the barred Wodehouse was Covid-19 protocol made by the postal department and no fault of the prison department. The court reacted thus: "It is better not to point out your own contradictions… Why was he not given the book? Is humour banished from jail?" Apparently not. Plenty of prison humour to go around.