Unreformed: Former Finance Secretary's anguish
The point raised by Mr Garg demands attention because it may help assess the real agenda of the prime minister.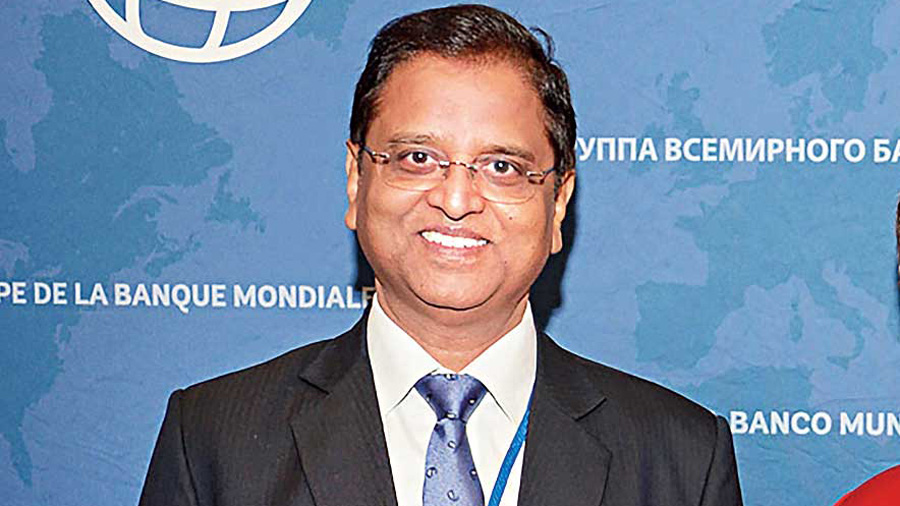 ---
---
The former finance secretary, Subhash Chandra Garg, recently revealed his anguish on being transferred from the ministry, allegedly at the behest of the finance minister, Nirmala Sitharaman. What is revealing, however, is another observation that Mr Garg made in this context. In Mr Garg's opinion, the government under the leadership of the prime minister has run out of steam for pursuing major economic reforms. Does this insider's perspective then suggest a lack of interest on the part of the prime minister and the finance minister to make India a $10 trillion economy by 2030? This expansion and growth of the economy had been announced as part of the political agenda of the government as well as a specific target that would be pursued from the provisional budget of 2019-20. With a comfortable electoral mandate under his belt, there was no compelling reason for Narendra Modi not to make a beginning, or at least chart out a pathway, to the promised land of $10 trillion. Now, of course, with the pandemic and the unprecedented lockdown in the early part of the year, that target has become impossible to achieve. Even a $5 trillion economy is no longer feasible in the near future.
The point raised by Mr Garg demands attention because it may help assess the real agenda of the prime minister. Mr Modi claims to be a nation-builder but is turning out to be yet another populist leader. The lethargy shown after the beginning of his second term was not expected of a leader who has pledged to turn the economy around. The moment was opportune. The economy had begun to slow down but, politically speaking, Mr Modi was in a solid position to undertake strong measures. Instead the government prioritized the construction of the Ram temple and a new Parliament complex: these issues seem to have distracted its attention from ushering in major economic reforms. After the pandemic hit, the options for serious reforms became limited since short-term relief measures and fiscal stimuli received top priority, warranting immediate action. Then, a little later, when the economy was really down and out from the effects of the lockdown, Mr Modi pushed for two sets of 'reforms' — in agriculture and for labour markets. These immediately became controversial because of their objectives and timing. Mr Modi had missed the opportune time to introduce these measures. He is also running out of time to unfurl a strong stimulus package.