Trying too hard to please the Chair in the House
DELHI DIARIES: Cong leader in Lok Sabha compared the Speaker with the Pope, saffron party members didn't like it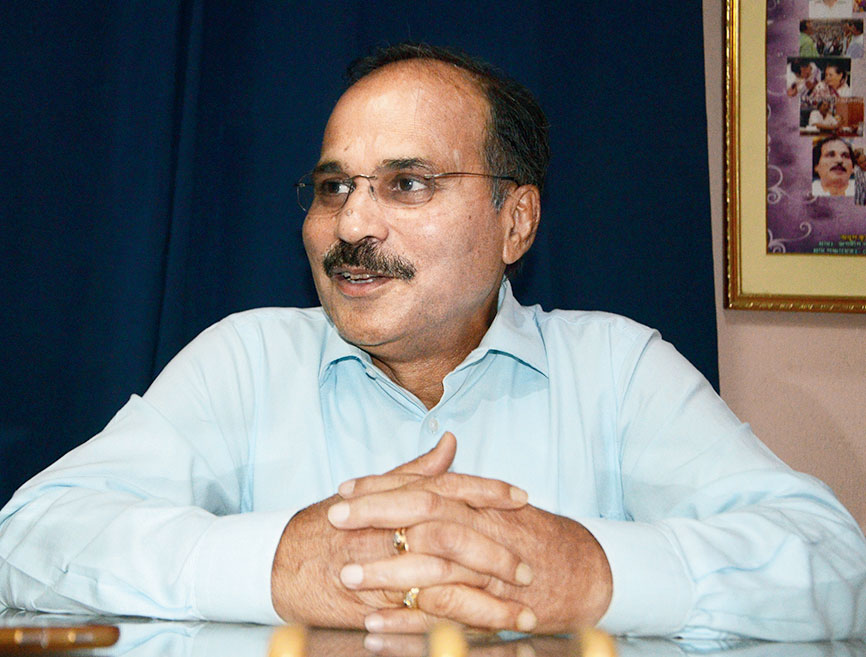 Adhir Ranjan Chowdhury
Telegraph picture
---
Published 07.03.20, 08:37 PM
|
---
The leader of the Congress in the Lok Sabha, Adhir Ranjan Chowdhury, is widely known to be a political fighter. He has friends across the political spectrum and everybody lauds him for his fighting spirit. In the Lok Sabha, too, he can always be seen striving to make a mark when he speaks. His struggle is greater because he gets very little time to speak on account of the Congress's depleted strength in the House. In his effort to shine within the limited time that he gets, he sometimes ends up transgressing. After the suspension of seven Congress parliamentarians for "gross misconduct", Chowdhury tried to blame the government and not the Speaker, Om Birla, in a bid to possibly get the suspensions revoked. "Sir, with all humility at my command, I must say that all the respected members in this House will always pay their honour and reverence to the Chair. We always regard the Chair as the 'Pope of the Vatican'. You are resembling... the 'Pope of the Vatican'," Chowdhury said in the Lok Sabha. Comparing the Speaker with the Pope was certainly not liked by the saffron party members, and they protested. Chowdhury claimed that he was not saying anything wrong, and went on. "We have never entertained any kind of guts and gumptions to dishonour the Chair," he added. Birla was not present in the House when Chowdhury was speaking, deliberately keeping away in order to underline his anguish over the conduct of Opposition members. But even members of the Congress felt that Chowdhury went too far in trying to please the Speaker.


Missed action
Huge gap
Riled up
The writers of the article are highly successful professionals, but they are also newcomers to the Congress and have little to show in terms of mass politics. Congressmen either ridiculed them or expressed outrage. One senior leader said, "These people would have been looking up Wikipedia to learn about [the] Congress 10 years ago, and now they lecture us. We now have new Pranab Mukherjees to teach us." An AICC member in his late 50s said, "I joined the party on Rajiv Gandhi's call and spent three decades in active politics, giving my blood and toil without a break. And some cricket commentator from Mumbai is showing us the way. This is what Rahul and Priyanka have done to the party."
Footnote
The Kerala government's controlling of India's first coronavirus outbreak has received accolades on a BBC talk show. There was praise for the manner in which the state's health department leveraged its primary health sector to handle the coronavirus and the Nipah and Zika scares. The larger question, however, was about how the state managed to control the outbreaks. Quick-witted Malayalis have been saying, "It's because Kerala invested heavily in health centres, not detention centres".