Trump. Starr. Ee i ee i o
From being 'that woman', Monica Lewinsky has become an evangelist for the cyberbullied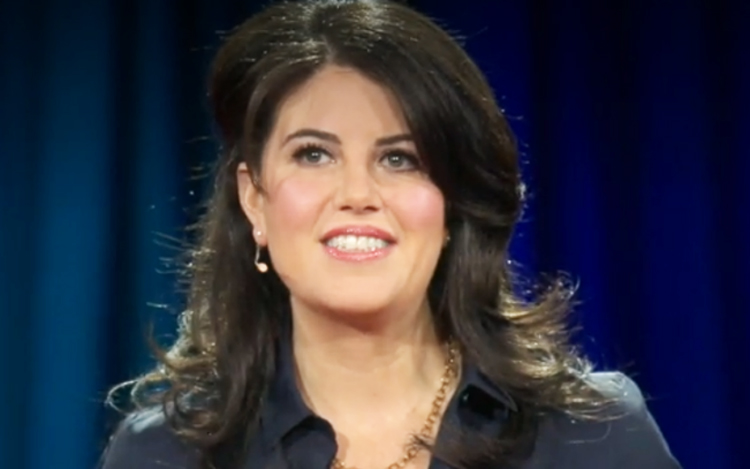 A screenshot of Monica Lewinsky during a TED Talks session
(Picture sourced by The Telegraph)
---
Published 08.02.20, 07:32 PM
|
---
Donald Trump has been duly acquitted in his US Senate impeachment trial and since then he has been on a rampage firing senior officials who testified against him. But wait, this is not about Trump and his karma. It is not about Kenneth Starr and his karma either — the man who investigated Bill Clinton in 1998, leading to the latter's impeachment by the House of Representatives, was back this time as Trump's knight in shining armour, frowning upon what he called the "age of impeachment". In the midst of the trial coverage there was a voice crying 'correction' — this is about her.

Her own knight in shining armour
The charges against Trump were abuse of power and obstruction of Congress. Different case. Different issues. But references to the 1998 case were but natural. What was not, was referring to it as Monicagate or the Clinton-Lewinsky scandal or the Lewinsky Scandal, as Monica Lewinsky herself pointed out. The charges against Clinton had been — lying under oath and obstruction of justice. They emanated from a sexual harassment lawsuit filed against him by Paula Jones and from Clinton's testimony denying that he had engaged in a sexual relationship with Lewinsky, who was at the time a White House intern. In 2020, the all-growed up former intern tweeted: "A gentle reminder for ways other than using my name re 1998. Let's not frame it by the woman + youngest, least powerful person involved (sic)." She proffered other, more accurate labels instead: The Starr Investigation, The 1998 Impeachment, The Scandal of 1998, The Clinton Impeachment and so on.
It's much bigger than us
Sometime end January 2020, when a Republican senator released a self-righteous statement saying he would not vote to hear witnesses in Trump's trial, Lewinsky tweeted: "Gee, too bad I had to give that videoed witness testimony for the senate trial in the Clinton impeachment..." The last few years have witnessed Lewinsky step out of a much-shamed past and do what she herself has described as reclaiming her narrative with confidence and wit. From being "that woman" she has become an evangelist for the cyberbullied. In a Ted Talk from 2015, she spoke of her own trial in virtual space as a 'rush to judgement enabled by technology". She spoke about right to freedom of expression and the responsibility that comes with freedom of expression. In her words: 'We all deserve to live online and off in a more compassionate world.' And when she was again asked what it felt like to be making news, being invoked, being collateral damage in a quite different impeachment trial, Lewinsky said, "Impeachment is a constitutional crisis, it's much bigger than me..."