True lies: Editorial on state of affairs in Jammu & Kashmir
Things are unlikely to change given the trust deficit between the State and the people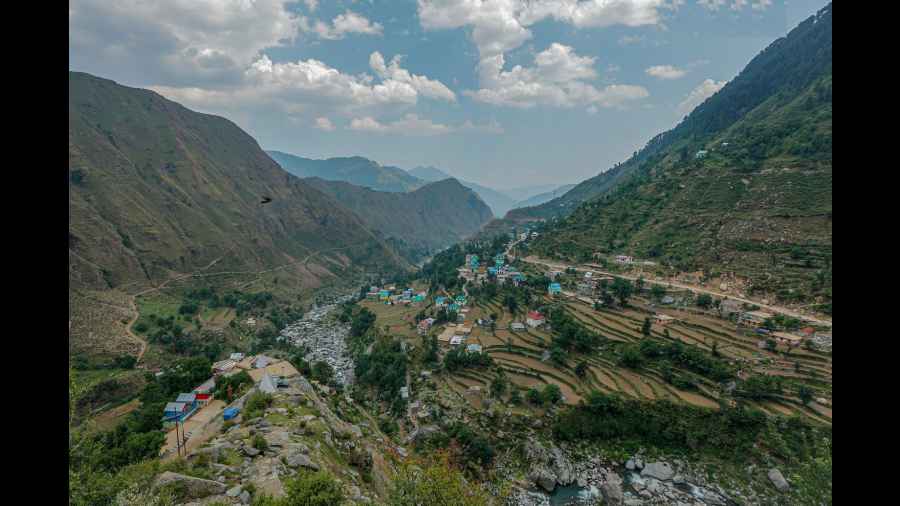 The Pandit community has been vociferous in its protests, pointing to the lack of security.
File Photo.
---
Published 05.01.23, 04:39 AM
|
---
Political rhetoric cannot be ignorant of ground realities. It is bound to come undone when based on fiction rather than fact. The Bharatiya Janata Party's spin on Jammu and Kashmir is a case in point. The Centre as well as the Kashmir administration is known to periodically assure the nation that normalcy reigns in this restive region. But facts belie such claims. The horror in Rajouri, where militants killed unarmed civilians, including two children, is the latest in a chain of incidents that shows that terror continues to shed blood in Kashmir. Militants have also been known to perpetrate targeted killings on minority communities with an eye on shredding what is left of a fragile community accord. Meanwhile, the powers that be seem to have discovered another truth, albeit belatedly. The Jammu and Kashmir police recently tweeted that Muslim victims of militancy were five times higher than that of Pandits last year. This goes against the hyperbole that the BJP and the sangh parivar have traditionally disseminated, saying that the killing of Kashmiri Pandits was equivalent to a genocide. In fact, the entire right-wing ecosystem had lent its weight to The Kashmir Files, a deeply polarising and problematic cinematic portrayal of displacement and killings of Pandits. The immediate reason for this volte-face seems to be petty. The Pandit community has been vociferous in its protests, pointing to the lack of security. In response to their demand for relocation, the lieutenant-governor is reported to have threatened that salary would be denied to Pandit employees who failed to report to work. It remains to be seen whether the protests crystallise into a wider disenchantment that, in turn, adversely affects the BJP's political prospects. Usually, such a threat brings about a change of tone in the party.
But the real inference from these developments is the BJP's instrumental use of the misery of a besieged people. This objectionable approach on the part of the party is not limited to the Pandits; Kashmiris in general have reasons to be disenchanted. From arbitrarily abrogating Article 370 to the stripping of its statehood, from the prolonged denial of elections to the encasement of the Valley in an asphyxiating security blanket after August 5, 2019, the BJP has hopped from one disastrous policy decision to another on Kashmir. Things are unlikely to change given the trust deficit between the State and the people. Is not the deficit the result of the BJP's ideological prism?