There's no shelter from the storm
There are no safe spaces that the targeted religious minority groups can inhabit without a lingering sense of trepidation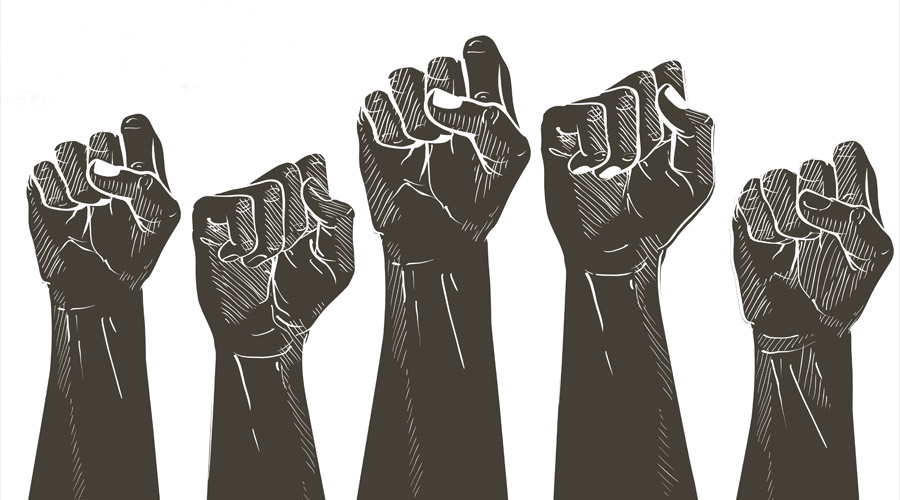 Representational image.
Shutterstock
---
Published 03.02.22, 12:02 AM
|
---
What is my country and where does it lie? Is it to be found in the meticulously-depicted national borders on maps, in expansive defence structures and their paraphernalia, or in the patriotism-laced speeches of political leaders? Perhaps, my home, my country, lies in my everyday, lived-in world. It lies in the sites that I regularly visit and call my own: playground, park, religious shrine or any other. Together, these make up my sense of place, my sense of belonging.
The ongoing row over outdoor-namaz sites in Gurgaon assaults this very sense of belonging. The aggressive Hindutva outfits that obstruct namaz congregations intend to disrupt existing, shared, inhabited spaces. Crucially, quotidian performances — social, religious or personal engagements — give individuals and communities their sense of rootedness. These performances offer them a secure anchor that makes them feel embedded in spaces and in contexts.
Various processions, parades, marches that constitute religious congregations pass through our public spaces periodically, stamping them with their presence and creating an experience of shared solidarities. The congregating groups seek to momentarily imagine these spaces in keeping with their preferred idioms and visions through such activities. But these ought not to be imagined in exclusionary terms. Rather, they must remain open and accessible, to be shared with 'Others'. This is a key trait that differentiates such gatherings from roving Hindutva bands like the ones that have lately been at work in Gurgaon.
Stridently refusing to acknowledge that public space is a commons meant to be accessible to diverse communities, the proponents of Hindutva routinely attempt to appropriate it in the name of the majority community. They aspire to purge public space of the signs and the presence of all those who, in their eyes, are the corrupting 'Other'. So designated, the latter are forced to retreat into the domestic space or to other community-specific sites. The suggestion of the Haryana chief minister, M.L. Khattar, that Muslims can pray inside their homes and religious places becomes striking in this context.
Outbreaks of communal violence serve to push targeted religious minorities away from the street, containing them within their own homes that can be harmed whenever the time seems ripe. What such outbreaks seek to emphasize is that there are no safe spaces for these vulnerable groups. In their aftermath, we have encountered the production of taut socio-spatial boundaries as well as the crystallization of communally-segregated neighbourhoods in many Indian cities. Are such communally-marked spaces safe? Are the events in Gurgaon linked to the attacks on churches that have been reported from different parts of the country? What do these instances tell us? Pushed out of the public space, besieged minority groups are being steadily forced to withdraw into their private refuge. Can these private spaces guarantee their physical and psychological well-being?
Civil rights groups have recorded repeated instances of the homes of members of minority communities being transformed, in one stroke, into sites of confrontation and violence. During such moments, these homes can no longer serve as sanctuaries that are immune to the threat of depredations. In that event, the sanctity of the homes, based on the fond belief that they will shield their occupants from external dangers, stands violated.
The circle of fear is then complete. The sense of unease and insecurity becomes permanent. There are no safe spaces that the targeted religious minority groups can inhabit without a lingering sense of trepidation. Their everyday, lived-in world, with its sense of familiarity and predictability, gets tarnished and they are left without a sense of space and safety — in effect, without a watan.
Anshu Saluja is a historian