The new terrorist
He lives and thrives in our midst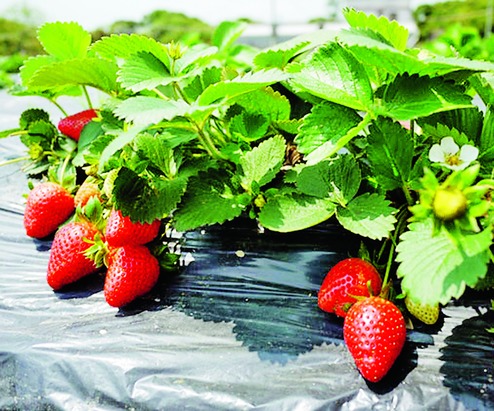 ---
---
The two-kilometre radius around the iconic Raisina Hill complex in Delhi is probably the most secure zone in the country. Policemen and paramilitary personnel are as much part of the landscape as the neem and jamun trees that dot this part of the capital city.
The Constitution Club lies within this high security zone and should have been impregnable on August 13 as the city bunkered down for Independence Day. Yet, a man with a gun blithely walked up to the tea shop outside the gates of the club in the middle of the afternoon, pounced on the student activist, Umar Khalid, attempted to kill him, and then throwing the jammed pistol after crossing the road, simply melted away from the scene.
Umar Khalid had come to the Constitution Club to attend an event, titled Khauf se Azadi (Freedom from Fear), where victims of sectarian hate and mob violence or their kin were to speak. In the same complex, a meeting of Bharatiya Janata Party workers belonging to the New Delhi constituency which was attended by the member of parliament, Meenakshi Lekhi, was also taking place.
To understand the meaning of what happened that day, let us for a moment consider a counterfactual. What if an armed assailant - at the same place, at the same time - had attacked someone who had come to speak at the BJP event? It requires no great insight to imagine the reaction. The entire area would have been cordoned off in no time, crack police teams would have been dispatched to chase down the 'terrorist', scores of young men from certain parts of the city would have been picked up for questioning, some would be made to crack under pressure and reveal details of a wider conspiracy, more young men would be arrested as a result, "sleeper cells" would be busted, links with terror networks across the border unearthed.
The attempted shoot-out would trigger prime time debates in television studios on the dangers posed by ' jihadi' terrorism; leaders of the ruling party would hold press conferences promising to beef up defences; and even the prime minister would probably put out a tweet expressing outrage.
But since the target of the August 13 attack was Umar Khalid, nothing of the kind happened. Khalid, a former student of the Jawaharlal Nehru University, has been relentlessly vilified by the ruling party, Hindutva outfits and several television anchors as an "anti-national" for being present at an event in JNU on February 9, 2016, to mark the death anniversary of parliament attack convict, Afzal Guru.
Khalid was among the students arrested on charges of sedition, but the police have yet to file a charge sheet in the case. Although a magisterial probe found no evidence of JNU students shouting seditious slogans and forensic examination found several of the videos of the event to be doctored, in the larger public narrative, Khalid is regarded as a member of the " tukde tukde" gang - an expression widely used by even the senior-most members of the ruling party and government to tarnish JNU as a whole.
It is easy to blame the police for not making enough effort to chase Khalid's assailant that day and not being able to arrest him for the next many days. But police laxity is only part of the problem. The real reason that Khalid's assailant could get away so easily is that he belongs to a new breed.
Members of this breed are not masked men, operating secretly, hiding in ghettos, part of a clandestine network that the "special cell" has specialized in tracking down through their own network of informers and electronic surveillance.
They are here, there and everywhere: ubiquitous, brazen, in your face. They do not live a furtive existence on the margins of society but are at the very centre of it - running a small business or working in some office, looking after their families, and keeping themselves busy with some vocation or hobby.
And for the last few years, their chosen vocation - egged on by the political leaders they venerate, the television shows they watch, the WhatsApp messages they devour - is to go after the "enemies of the nation", unworthy sons and daughters of Mother India who dare to think or speak or eat or dress differently from what behoves a true Hindu and a nationalist.
Within the chosen vocation, there are different activities to pursue and grades to scale. Attending rallies and shouting slogans in support of the leader is passé. To be a true patriot, one has to find enemies to attack - first on social media, and if one is "courageous" enough, physically. Then, depending on the degree of commitment, one can either be part of a group that only roughs up an "anti-national", or go a step further and actually kill him.
If one kills in the guise of a ' gau rakshak', there is no fear of punishment, and in fact, one can look forward to a bit of local fame heightened by a ministerial garland or two.
But cow vigilantism is a group activity and mob lynching does not bring individual glory. That is why some of them decide to become lone wolf assassins or gather ammunition to wreak violence on a larger scale.
In the last 10 days alone, we have seen a range of such actions. On August 17, when Swami Agnivesh approached the BJP headquarters in Delhi to offer homage to Atal Bihari Vajpayee, he was set upon by a group of party activists, abused and beaten up, and forced to leave under police protection. A month earlier, he had faced a similar assault in Jharkhand - and no BJP leader condemned it. It does not matter that Swami Agnivesh is clad in saffron robes: he is a critic of the ruling regime and therefore an "anti-national" who can be physically attacked at will.
On August 16, two Haryana residents named Naveen Dalal and Darvesh Shahpur uploaded a video claiming responsibility for the attack on Umar Khalid. They said they were members of a local cow vigilante group called Gau Rakshak Sena, labelled JNU student activists as "mad dogs" and said the attack on Khalid was their "gift to India on Independence Day." They are still at large.
And on August 9, the Anti-Terrorism Squad in Maharashtra arrested three men - Vaibhav Raut, Sudhanwa Gondhalekar, and Sharad Kasalkar - after seizing over 20 crude bombs from Raut's residence in the outskirts of Mumbai. Raut is a leading gau rakshak, and police suspect that the three men have links with the group which carried out the assassinations of the journalist, Gauri Lankesh, and rationalists, M.M. Kalburgi, Narendra Dabholkar and Govind Pansare in Maharashtra and Karnataka.
The ATS said Raut was planning terror strikes in different parts of the state. The BJP has vehemently attacked the previous Congress regime for "concocting" charges against Hindutva zealots who were held responsible for the 2006-2008 blasts at Malegaon, Ajmer, Hyderabad and the Samjhauta Express that led to the expression "saffron terror."
But the BJP is now ruling in both Maharashtra and New Delhi. Without strong evidence, the state ATS would have found it difficult to bring such grave charges against men associated with the dominant ideology now prevailing in the state.
The men who roughed up Swami Agnivesh, the armed assailant who attacked Umar Khalid, and the men arrested by the Maharashtra cops have probably never met one another. But they have many things in common: zealotry, intolerance, and the self-image of being supreme nationalists.
They also fit the dictionary definition of a terrorist: "a person who uses unlawful violence and intimidation, especially against civilians, in the pursuit of political aims."
Terrorists don't always sneak in from across the border. The new terrorist lives and thrives in our midst, and he does so with a growing sense of impunity...