The lack of a clear system for land titles is costing us dearly
A recent McKinsey report suggested that as much as 1.3% of GDP is locked in such disputes and complexities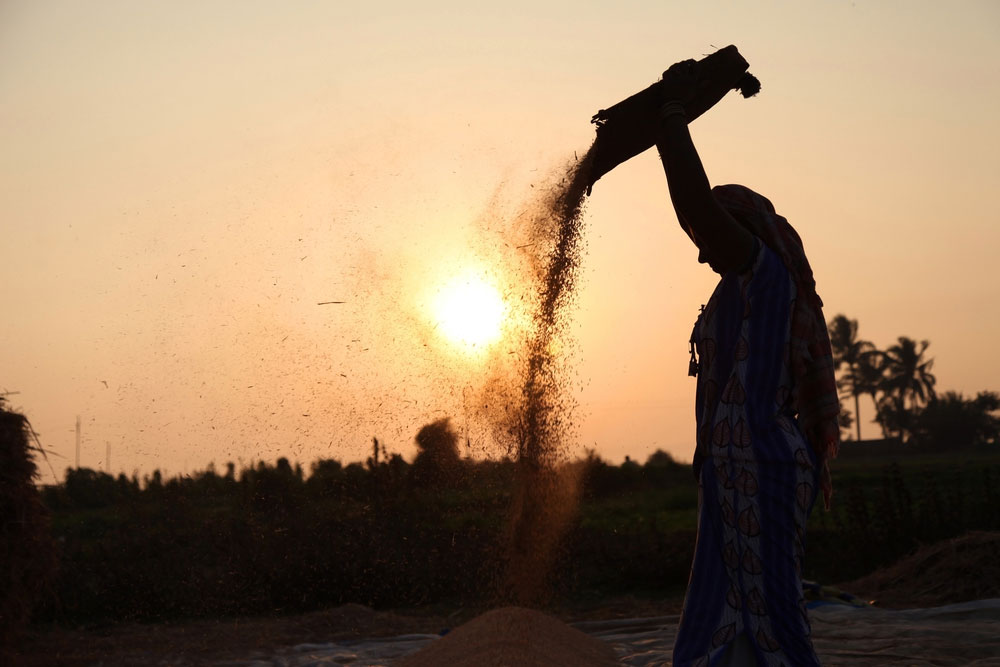 ---
---
Imagine this — as of 2018, two-thirds of all cases pending in civil courts in India relate to land, with each one taking around 20 years on an average to conclude. A recent McKinsey report suggested that as much as 1.3 per cent of gross domestic product is locked in such disputes and complexities. Real estate has now become an area where the absence of a clear system of titling has gigantic transaction costs. Farmers are also majorly hit as they bear multiple direct and indirect costs owing to land title related issues — delays and denials of farm loans, acquisition and compensation related problems, insurance claim settlements and so on. The absence of uniform and clear techno-legal solutions in this complex but crucial area has led to the creation of a parallel tout industry almost everywhere. Colonial baggage, lack of public awareness and opaque systems provided a fertile ground for vested interests to exploit the land regimes and create muddled land titles.
Multiple authorities — surveying, revenue, stamp, registration, lending institutions, local bodies and courts — have some power or the other to affect changes in land records. It has created an environment where each works in silos with an overall suboptimal outcome. Since land is a concurrent subject in our Constitution — both the Centre and the states have law-making powers — it has led to the existence of innumerable laws which has convoluted a subject that was already abstruse for the common citizen.
A solution to the current problem lies in technology and legislative initiatives. The first step should come from the top, in the form of legislative reforms. There should be a common, pan-India legal architecture. This would also be conducive to a common information technology support system for land records. Many laws, like land ceiling legislations, are almost defunct, and can be done away with as they add only to red-tapism when clearance for land titles is required.
The National Land Record Modernization Program, now rechristened Digital India Land Record Modernization Program, was flagged off in 2008, the ultimate objective being conclusive or clear titling. Many states have done well; Gujarat in geo-referenced surveys, Karnataka in the online availability of land records with QR code-based verification capabilities, and Andhra Pradesh, in 2017, tied up with Swedish start-ups to use post-chain technology in land record management. But more needs to be done. The Rajasthan Urban Land (Certification and Titles) Act, 2016 provides for a title clearing service with a fee of 0.5 per cent of land value, but it has yet to see actual implementation.
A single authority should take charge to purge the system of existing infirmities and pull the curtain on weak past transactions and records. It is high time that the Union government, with support of the states, revived the draft land titling bill, 2011 as a logical next step to the DILRMP. It should also be coupled with rapid capacity building and the creation of a cadre of new officers. Further, every transaction — not just sale, gift deed and so on — needs to be registered with this proposed authority. Registration charges should be reasonable so that people are encouraged to formalize land transactions. Separate maintenance of urban, rural, agricultural records is tedious and inefficient. With this new change, a single window should be there for all land-related information, transaction and records.
In this context, the use of Aadhaar has tremendous potential in purging land records of inaccuracies. It will also help curb benami transactions, pan-India interlinking and systemization of records and prevent fraud. Geographic information system- and artificial intelligence-based solutions for mapping land parcels is the way to go. These can also be used to track illegal constructions and nip them in bud. Technology can also provide a common communication platform for various authorities, curbing unwarranted official 'discretion' and red-tapism, all on a real-time basis.