Stark irony: when rankings are decidedly dodgy
Gujarat — the state that the PM once stewarded — tumbled five places to 10, a notch below Bengal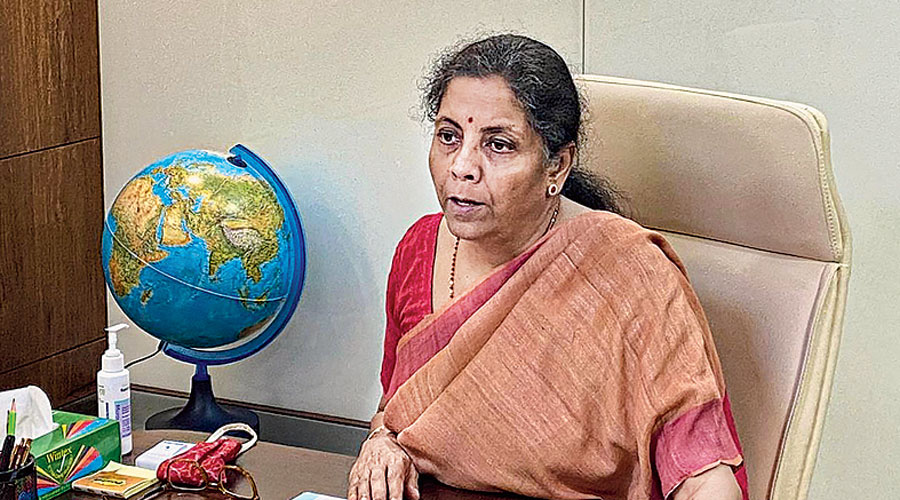 Nirmala Sitharaman.
File picture
---
Published 11.09.20, 03:38 AM
|
---
The irony could not have been starker. Late last month, the World Bank announced that it had decided to pause the publication of its closely-watched Ease of Doing Business report because of serious data integrity issues. Its officials expressed wonder that for three years in a row, India had consistently figured among the top 10 countries that had most improved their rankings. In the report for 2020, India had jumped 14 places to rank 63rd. A World Bank director voiced suspicions that things looked decidedly dodgy as very few countries showed the sort of success that India had shown over 20 years of the project. Less than 10 days later, the finance minister, Nirmala Sitharaman, unveiled a new rankings table for the 36 Indian states and Union territories that carried big surprises. Uttar Pradesh had jumped 10 places to rank second while Himachal Pradesh had leapt nine rungs to come in at seven. Gujarat — the state that the prime minister once stewarded — tumbled five places to 10, a notch below West Bengal.
There has been a lot of clucking of tongues over the new state rankings and it has nothing to do with the changed methodology and the new parameters on which performance was measured. The states were rated on the basis of 180 reform initiatives across 12 business regulatory areas, ranging from a single window system for submission of documents to secure business licences, to timelines for obtaining land, labour and environmental approvals. As in every year, each assertion made by a state government on its reforms initiative has been verified through feedback from firms. The difference this time is that the ranking has been solely based on feedback from over 30,000 firms. In theory, this is how it should work. In practice, feedback from firms can be manipulated by an autocratic leader. The department for promotion of industry and internal trade, which oversees this exercise, sought feedback on 80 recommended reform action points with the respondents. According to the feedback methodology, full marks were awarded for the question if 70 per cent or more respondents indicated they had "felt the reform". 
Yogi Adityanath's government has unveiled a new industrial policy with an attractive capital investment subsidy and is aggressively courting overseas investment, especially from entities looking to shift production facilities out of China. Gujarat must feel disappointed that it has plunged five places. That is an ignominy that Karnataka has suffered as well, dropping nine spots to 17. Maharashtra, the other popular destination for foreign investment, continues to lurk at the 13th spot. Rankings provide great chest-thumping moments. But if the exercise lacks credibility and stretches credulity, then all that enthusiasm can vaporize quickly.