Picnics that are bad for the planet
Picnickers should use bins to dump garbage, instead of littering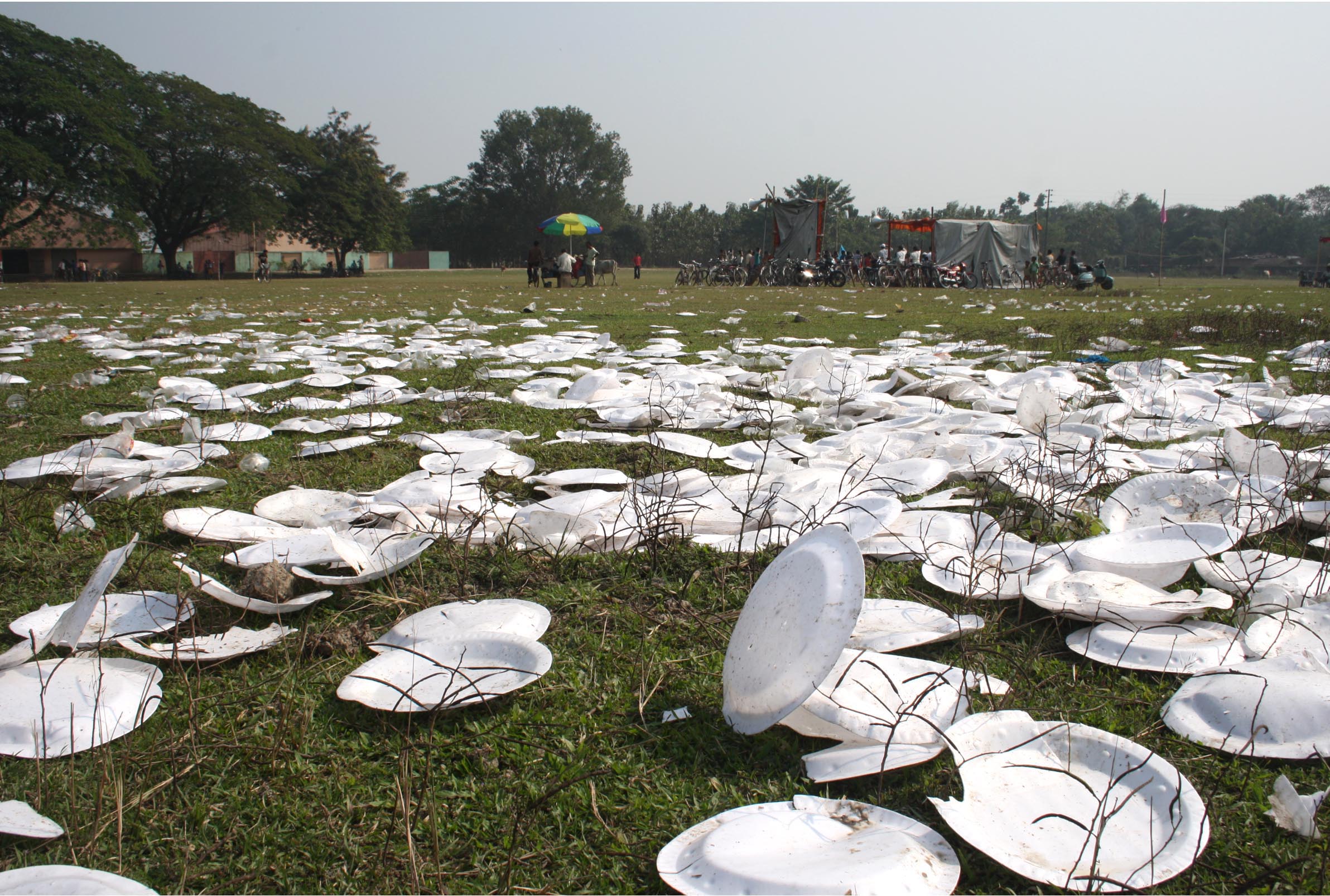 ---
---
Sir — Winter is synonymous with picnics. Unfortunately, even today, picnickers use plates and cups made of plastic or styrofoam to serve food, water, tea and so on. These products pollute the environment. Worse, these are not disposed of properly and open spaces are left full of rubbish. Picnickers should instead use products made of sal leaves and earthen cups which are eco-friendly. Also, bins should be used to dump garbage, instead of littering the picnic spots.
Sourish Misra,
Calcutta
Winning streak
Sir — The Indian team should be congratulated for registering a convincing 137-run win against Australia in the Boxing Day Test at Melbourne. India has taken an unassailable 2-1 lead — since they won the Border-Gavaskar Trophy the previous time — before the final clash at Sydney ("Virat talks of hard work, doffs hat to the bowlers", Dec 31). Beating Australia at home has never been easy. But the Indian team under their irrepressible captain, Virat Kohli, were determined to win. The victory at Melbourne is the perfect New Year gift for Indian cricket fans.
Ranganathan Sivakumar,
Chennai
Sir — Test matches can either be predictable and boring or closely fought, competitive and stressful. The third Test at Melbourne unmistakably fell in the second category where the Indian team, led by Virat Kohli, managed to keep an upper hand throughout. From Cheteshwar Pujara's century and Mayank Agarwal's promising Test debut to Jasprit Bumrah's brilliant six-wicket haul in the first innings and Ravindra Jadeja's promising comeback, things fell into place for India to script a historic win. Australian batsmen had no answer to Bumrah's deceptive googlies. No wonder, the team was bundled out for a paltry 151 in the first innings against India's total of 443 for seven. The only Aussie who showed some resistance was the all-rounder, Pat Cummins, who not only took six wickets in the second innings but also scored 63 runs.
India have proved that they can fare well even overseas. Kohli has matured as a captain; his field setting helped India's fortunes. By taking a lead in the series, India seem confident about winning the final Test as well.
Aditya Mukherjee,
New Delhi
Sir — Kudos to Team India for winning the third Test against Australia. The 2-1 lead in the four-Test series will undoubtedly give India the confidence to accomplish what no Indian team has ever done before: win a Test series Down Under. India have shown that things like a wet outfield or sledging do not affect their performance. Indian fans are now anticipating a grand victory in the final Test at Sydney.
Tushar Anand,
Patna
Sir — The third Test match proved Virat Kohli's mettle as captain. Those raising questions about Kohli's captaincy skills should remember that occasional missteps do not change this.
Saikat Sinha,
Calcutta