Master's voice: DD and AIR
Public broadcaster is mandated to serve people, not orchestrate praise for the ruling dispensation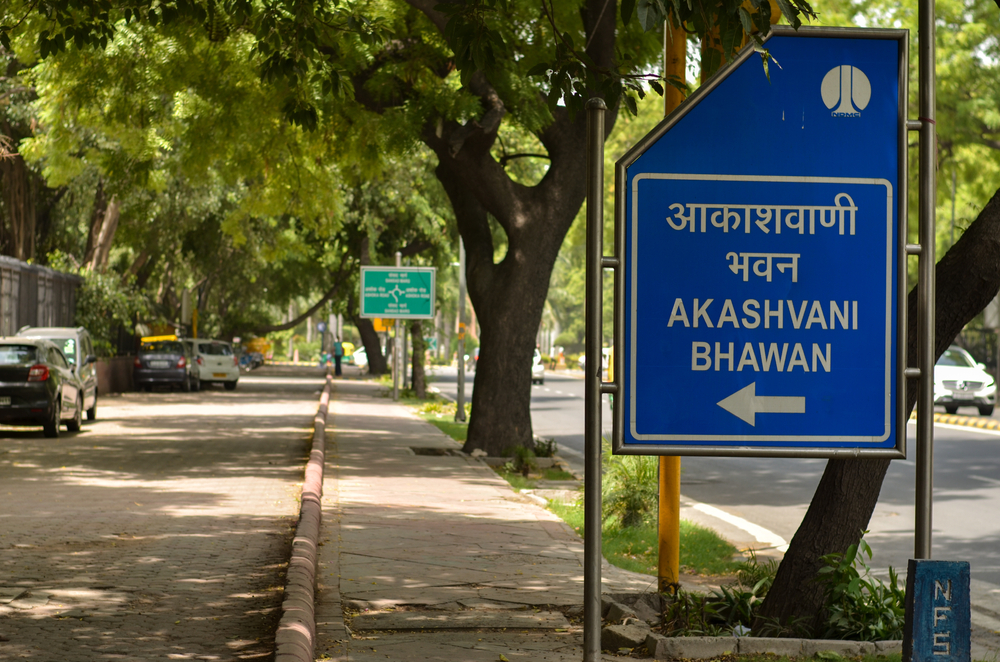 Akashvani Bhawan in New Delhi.
Shutterstock
---
Published 21.04.20, 08:28 PM
|
---
It is being alleged that the term, public broadcaster, is a misnomer in the case of Doordarshan and All India Radio. Perhaps the scorn has something to do with these State-owned networks — they are financed by the taxpayer — pandering to the whims of the party in power. Doordarshan and AIR have stuck to this rather sorry script, showing, to cite one recent example, citizens praising the prime minister effusively for depositing a princely sum of Rs 500 in their Jan Dhan accounts in these difficult times. Unfortunately, the public relations blitz by the Narendra Modi government has left segments of the people unconvinced. Perhaps that has something to do with the fact that the actors — many of the respondents had to be prompted to utter their lines of praise — did not quite look the part. But even ham-handed propaganda has a purpose. It seems that this orchestrated pat on the back for the prime minister was undertaken on account of rumblings on the ground. The foot soldiers of India's informal sector — migrants and wage earners — have been severely inconvenienced by the economic impact of the Covid-19 crisis as well as by the lockdown announced by the Centre. The states are also unhappy with the Centre's refusal, so far, to offer greater financial assistance or even pay them such legitimate dues as the GST compensation cess of the last few months of the previous fiscal. India Inc's repeated requests for larger, comprehensive financial relief have fallen on deaf ears as well. The dismal narrative needed a bit of spin to brighten the mood. As always, the 'public' broadcasters have been more than eager to oblige the government by spreading its word.

Two other issues merit attention in this context. A public broadcaster, as the general-secretary of the Communist Party of India (Marxist) pointed out, is mandated to serve the people. Blatant cronyism is unlikely to be an element in this charter of service. The other point concerns the notion of service itself. Public life, in the days of yore, was synonymous with seva. This spirit of welfarism has been completely eroded by competitive populism. Even crumbs thrown by an elected leader at the people who have elevated him to power, therefore, cannot go unmentioned.