A fractured verdict is not a licence to indulge in machinations
The outcome in Maharashtra could affect BJP's prospects in the Karnataka bypolls and assembly polls in Jharkhand and Delhi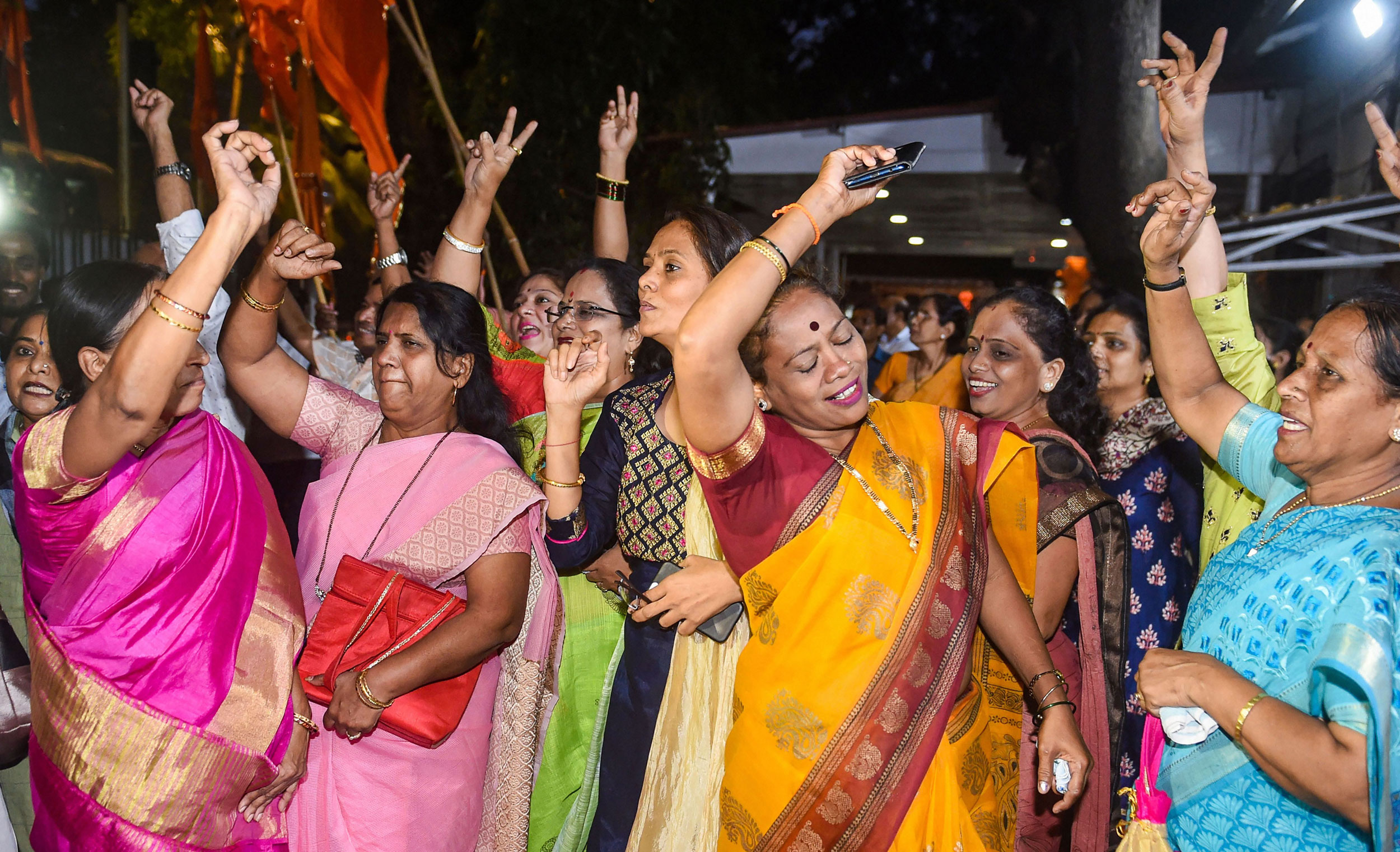 ---
---
Even 80 hours can be a long time in Indian politics. Devendra Fadnavis's reign as Maharashtra's chief minister lasted for a little over three days after the Bharatiya Janata Party realized that it would not be in a position to come up with the numbers necessary to win the floor test ordered by the Supreme Court. The apex court's involvement had been necessitated after the Shiv Sena, the Nationalist Congress Party and the Congress — an unlikely triumvirate that will now govern Maharashtra — were forced to approach the court after a round of unprecedented political skulduggery. In a nocturnal operation that evidently had the blessings of the Union government, Mr Fadnavis was sworn in as chief minister after a leader in the NCP was made to switch sides, even though it was the non-BJP coalition that had taken giant strides towards government formation. Constitutional principle and convention were disregarded by, among other holders of key offices, the governor, the prime minister and the president. Narendra Modi invoked a special emergency provision to end president's rule in Maharashtra; a benign president gave his approval; the governor acknowledged a letter of support, ostensibly from NCP legislators, in spite of the dubious nature of the document. A spirited fightback by Sharad Pawar, who was supported by a resolute Shiv Sena and the Congress, prevented defections in the coalition. The Supreme Court's directive to hold a floor test in a short period of time saved the republic from witnessing the sorry spectacle of the BJP coming to power by adopting unethical means in yet another state. The shenanigans of political parties must have prompted the three-judge bench to declare that the duty of protecting democracy has fallen upon the court. India's political fraternity must take cognizance of the court's censure and mend its ways.
The tumultuous events in Maharashtra are likely to have national repercussions. The loss of Maharashtra — for the time being — could affect the BJP's prospects in not only the bypolls in Karnataka but also the forthcoming assembly elections in Jharkhand and Delhi. The BJP's naked aggression to wrest power in spite of its political domination in recent times may not have gone down well with the citizens. If the Congress, Shiv Sena and NCP succeed in providing stable, quality governance, India's political fabric may see such novel experiments among seemingly ideological adversaries.
What is of concern though is the marked paucity of political commitment to the will of the people. Honouring a public mandate is the responsibility of every dispensation. A fractured verdict cannot be a licence to indulge in machinations, especially of the kind that besmirch Indian democracy.