Lost labour: Working Indian women
It is upon us, as a nation, to acknowledge our nirbharta on invisible women workers and their valuable contribution to the economy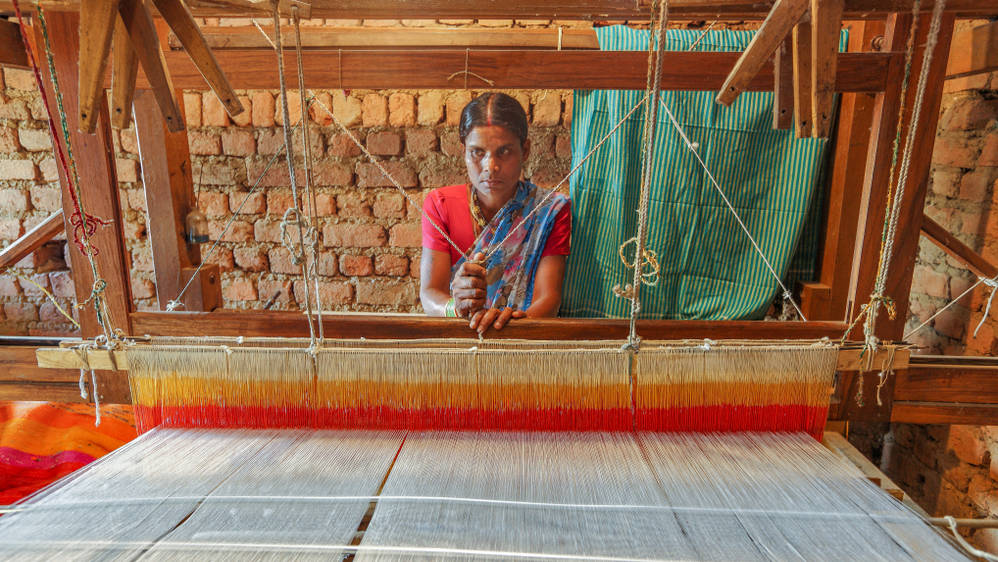 Women's engagement in home-based work has deep-rooted patriarchal and capitalist underpinnings.
Shutterstock
---
Published 31.08.20, 12:08 AM
|
---
Employment of women in India has an interesting trajectory. The periodic labour force survey (2018-19) states that approximately 83 per cent of the total number of women employed in India earn their livelihood as casual labour. Metropolitan cities are magnets for migrants. A study of Census 2011 shows that women constitute almost 70 per cent of the internal migrant community. 
Rural-urban migration primarily occurs to expand the opportunity set of the household. However, in contrast to the popular perception of the 'city' being the hub of opportunities, women are engaged in home-based labour, such as making earrings, dhaga cutting, filling bottles with limestone, rolling beedis and so on to add to the family income.
Women's engagement in home-based work has deep-rooted patriarchal and capitalist underpinnings. While patriarchy imposes severe mobility restrictions on women, capitalism portrays 'home-based work' as 'safer alternatives'. However, women do become subjects of exploitation and are made invisible in the value chain of products. They are paid meagre wages and are devoid of employment benefits as members of the informal economy.
One can only imagine the plight of women engaged in home-based work during the pandemic. Structural inequalities have amplified. Unpaid work (inclusive but not limited to extended childcare, household chores, sourcing ration and groceries, cooking, cleaning) has increased manifold. The impact of the pandemic and ensuing lockdown is being felt disproportionately by marginalized and vulnerable sections of society. The International Labour Organization stated that approximately 400 million informal sector workers are at risk of abject poverty in India. Research for this article primarily involved interaction with women home-based workers in Kurla, Mumbai. Their narrative indicated that their bargaining power, which was already negligible, has been severely impacted. They would be, yet again, treated as the reserve army of labour and be at the mercy of contractors.
Moreover, home as a 'workspace' does not provide a conducive environment for home-based workers. There are severe repercussions on their physical and mental health. The loss of livelihood brings with it unimaginable trauma and uncertainty. Angus Deaton, the Nobel laureate economist, and Anne Case coined the phrase, 'deaths of despair', to bring to attention the reduction in life expectancy among working-age Americans after the recession of 2008. It is likely that this pandemic will weaken the position of labour, deepen inequities and polarize society. Women in India already account for 36 per cent of global female suicides.
The government must intervene. To begin with, we have to build and protect the agency of women home-based workers by listening to their demands and incorporating them in policy. There must be recognition and payment of the work undertaken by women home-based workers. This would help attain the following Sustainable Development Goals: 1 (no poverty); 5 (gender equality); 10 (reduced inequalities).
The privilege of 'capitalizing' on a crisis is not available to all. The impoverishment of the vulnerable segments of society has amplified and is yet to be addressed. It is upon us, as a nation, to acknowledge our nirbharta on invisible women workers and their valuable contribution to the economy. How else can India become atmanirbhar?