Letters to the Editor: pro-poor mantras of governments nothing but 'jumla'
Readers write in from Howrah, Guwahati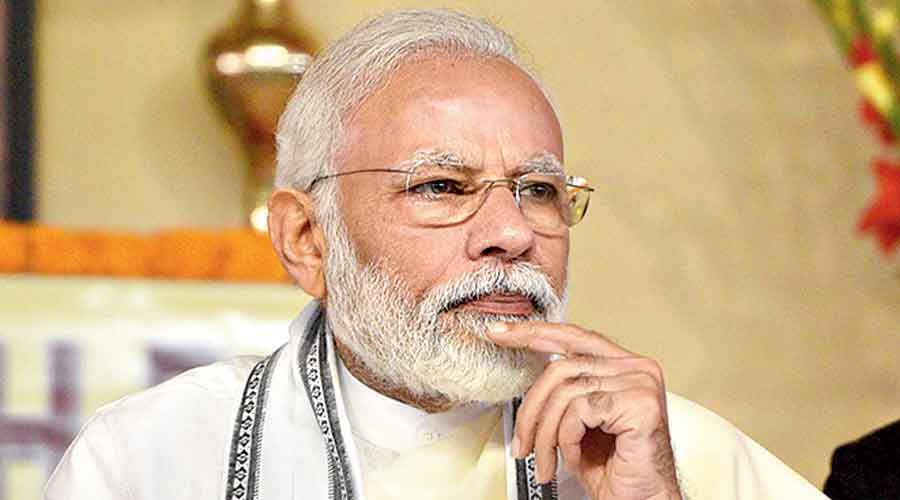 ---
Published 09.08.21, 01:30 AM
|
---
Sir — The prime minister, Narendra Modi, recently blamed the Congress for using 'garib diplomacy' without doing anything substantial for the poor and the marginalized. While there may be some truth to his accusations, the fact is that no government at the Centre, whether the Bharatiya Janata Party or the Congress, has done anything remarkable over the years for the uplift of the have-nots as various economic indices will reveal.
While the Congress regime was marked by rampant corruption, the Modi government with its whimsical policies like demonetization, unplanned lockdowns, corporatization and so on has shown that the pro-poor mantras chanted by different political parties are nothing but jumla to appease the electorate and win elections.
Balancing act
Sir — Delhi University has encouragingly decided to make planting trees part of the academic curriculum. But tree-plantation drives often ignore the fact that the restoration of grasslands, deserts, savannas, or rainforests means planting the right species in the right places. Large-scale record-breaking tree-planting makes news, not carefully planned, ecologically sound forests. Such mindless exercises cause more harm by disturbing ecological balance.
Jharna Sanyal,
Howrah
Equal footing
Sir — Gender is a social and cultural construct that is used by industry to further its own agenda ("Toy stories", Aug 7). This is reflected in the choice of colours when it comes to toys, video games and cartoons for boys and girls. These gendered identity markers are prefixed to guide individuals into the roles they are expected to play for the rest of their lives.
However, these distinctions, apart from creating psychological barriers and causing emotional and intellectual disadvantages, also lead to discrimination. In the digital age, this gender segregation can also be observed in the choice of online games that are played by not only children but also adults. While digital versions of games like Ludo are tagged with labels like girls or women, violent action games like PubG and Call of Duty are largely considered to be meant for boys. This segregation is absolutely unnecessary. Both sets of games can be played by people, irrespective of gender, based on their skill sets. But this does not mean that one set of games should be seen as more complex than the other.
Tejesh Vyas,
Howrah