Letters to the Editor: Men going on a marriage strike is a blessing in disguise
Readers write in from Calcutta, Mumbai, Tamil Nadu, Nadia, Ludhiana, Chennai, Coimbatore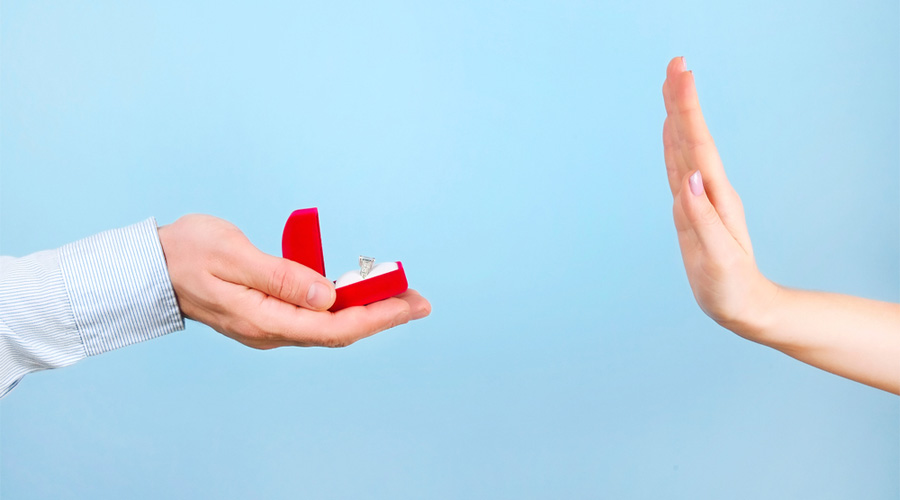 Representational image.
Shutterstock
---
Published 27.01.22, 12:47 AM
|
---
Good riddance
Sir — Men have had enough and they are going on a strike — a marriage strike. This curious trend emerged in response to the Delhi High Court's hearing on marital rape. Men fear that the criminalization of marital rape would lead women to 'misuse' such a provision and falsely implicate them. Women have rightly called to question the intentions of men who fear the criminalization of marital rape, which is a violation of human rights. Any law can be misused; this does not mean a woman's agency over her body should be snatched away. But the men going on a marriage strike deserve a vote of thanks — it saves women from having to turn them down. Given male attitudes to women's rights, it is a blessing in disguise.
Ekavali Singh,
Calcutta
Equal opportunity
Sir — The Supreme Court upholding the constitutional validity of reservation for other backward classes for admission into medical courses is a step in the right direction ("27% OBC medical pool quota upheld", Jan 21). While delivering the judgment, the apex court observed that merit displayed in open competitive exams is decided by many factors. Members of the upper castes, for instance, are used to certain privileges like access to quality schooling and good coaching centres, besides social networks and inherited cultural capital. This puts first-generation learners from backward classes, who lack these, at a great disadvantage. Therefore, while examinations present equality of opportunity to all candidates, reservations are needed to ensure equal distribution of such opportunities.
M.R. Jayanthi,
Mumbai
Sir — The ruling in favour of reservation for OBCs in the National Eligibility-cum-Entrance Test is a shot in the arm for the cause of social justice. The top court's assertion that reservation is not at odds with merit should put the arguments against quota to rest. The understanding that those with 'inherited disadvantages' cannot be treated on a par with those who have 'inherited privileges' is key to overcoming inequality.
G. David Milton,
Maruthancode, Tamil Nadu
Sir — Reservation was introduced for the uplift of backward communities. Unfortunately, it has been misused by political parties to strengthen their vote banks. Now, with the top court allowing 27 per cent reservation for OBCs in medical admissions, similar demands by economically weaker sections must also be considered.
S.S. Paul,
Nadia
Sir — It is necessary to eliminate the divisions in society in order to usher in real change. Discrimination based on castes will never let the country flourish. However, the authorities must also remain alert to the menace of fake caste certificates, because of which deserving candidates might end up suffering. 
Sunil Chopra,
Ludhiana
Sir — The reservation for OBCs in medical admissions was necessary to provide equal opportunities to all sections of society.
Papia Das,
Calcutta
Tragic lapse
Sir — At least six people lost their lives in a fire tragedy in a high-rise in Mumbai. This indicates that fire safety measures have long been neglected. In urban areas, licences for building any domestic structure must be issued after proper screening. Facilities like fireproof doors, screens and windows must be installed and wide exit points should be kept functional so that people can escape during emergencies.
P. Senthil Saravana Durai,
Mumbai
Sir — It is laudable that the Mumbai fire brigade has sought an annual electrical safety audit, along the lines of biannual fire audit, for buildings above 15 metres or five floors. This comes in the light of frequent fire accidents in the city's high-rises — the recent being the inferno in a 20-storeyed building in Tardeo area — on account of faulty electrical wiring. 
Bhagwan Thadani,
Mumbai
Deserved win
Sir — The South African team must be congratulated for their clean sweep against India ("India lose way again in chase", Jan 24). It must be noted that there was a clear difference between the performances of the two teams. For instance, while the Proteas wicket-keeper-batsman, Quinton de Kock, was consistent in his game — he deserved both the Man of the Match and Man of the Series titles — the Indian keeper, Rishabh Pant, was found lacking throughout the tour. Arrogance after the first Test victory and disunity among the players might be the reasons behind the humiliating defeat.
N. Mahadevan,
Chennai
Sir — It is unfortunate that even though the Indian men's team started their South African tour on a winning note, they seem to have lost the plot thereafter. After the 2-1 defeat in the Test series, the hope for a victory in the one-day internationals was shattered too as the host beat the Men in Blue 3-0.
The reason for the loss might be overconfidence after the victory in the first Test. Perhaps it is time the selectors chose players who have delivered consistently over those who can play the occasional stellar knock. The Board of Control for Cricket in India must also analyse each player's performance over the year before renewing their annual contracts.
N. Viswanathan,
Coimbatore
Parting shot
Sir — The death of Meat Loaf marks the end of an era. He was easily one of the greatest rock musicians of all time. Interestingly, Meat Loaf was a vegan and refused to change his name even though he was shunned by other vegans.
Dyutiman Bhattacharya,
Calcutta