Many tongues
Readers' Speak: It is nothing short of a crime if a community is robbed of its mother tongue merely because it does not enjoy any political, economic or numerical clout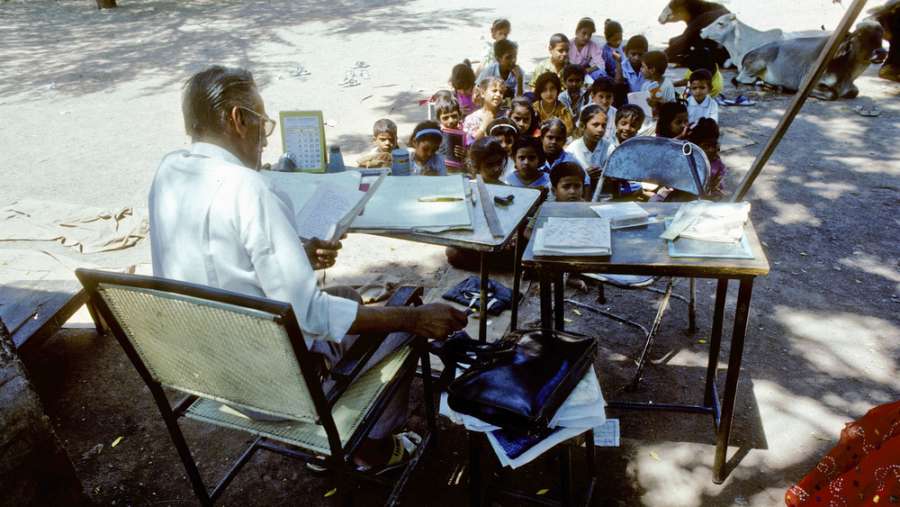 Even if indigenous languages were to be made a part of the curriculum or offered as an extra-curricular option, who would teach them?
Shutterstock
---
Published 02.08.20, 12:12 AM
|
---
Sir — A person's mother tongue is an inextricable part of his or her identity. If the mother tongue is not given its due, then the community which speaks it is doomed. This was the primary reason behind Unesco's decision in 1999 to designate February 21 (a red-letter day for Bengalis who fought for their mother tongue) as International Mother Language Day. Just as a child should not be separated from his or her mother, it is nothing short of a crime if a community is robbed of its mother tongue merely because it does not enjoy any political, economic or numerical clout.
It is thus extremely important that Indian schools make it a policy to offer courses on as many dialects and native tongues as possible so that students can opt for these. This will help make them more aware of their roots and cultural legacy. This does not mean that the importance of teaching English should be undermined. Since India is a multi-lingual democratic country, a neutral language like English has a significant role to play in binding people together. Moreover English is a tool to reach out to the rest of the world.
Still, studying at least one language of the respective states should be made mandatory in all schools. A thorough knowledge of as many languages as possible will help a child grow up to be more confident. A balance between English and a choice of indigenous languages will also allow an individual to have both roots and wings.

Kajal Chatterjee
Calcutta
Sir — The problem with the school system is that it is overburdened, understaffed and has a severe shortage of infrastructure. This is not a problem that can be solved in a day. Even if indigenous languages were to be made a part of the curriculum or offered as an extra-curricular option, who would teach them? Years of skewed policymaking that gave undue importance to English and Hindi have ensured that teachers who can teach Indian languages and dialects are few and far between. 
It is a fine thing to bring in a radical policy change on paper, but what about implementation? India has many policies that are poorly implemented on the ground as a result of which little progress has been made when it comes to strengthening the education sector in India.
Achintya Sinha
Gurgaon
Change from within
Sir — Much was said yesterday — as it is each year — about the so-called cruelty of a community that sacrifices the life of an animal. Yet many of these people do not think twice before biting into a roasted chicken leg or dipping into a bowl of mutton curry. Such hypocrisy is not surprising. But confronting people about this tends to achieve little result. Instead, future generations should be asked to ponder the pros and cons of a lifestyle where animals are raised for slaughter and treated cruelly all their lives — I am talking here of poultries and dairies. True change must come from within.
Rima Roy
Calcutta
Parting shot
Sir — The pertinent questions raised by the actions of the governor of Rajasthan are applicable to more than one state. A similar situation exists in places like West Bengal, New Delhi, Pondicherry, Karnataka, Madhya Pradesh and Maharashtra as well. Various dispensations cutting across political lines have over the years not hesitated to use the office of the governor in order to meet their political goals.
It is thus time to ask whether the role of the governor needs to be reimagined. Is the office of the governor still relevant if it is a nominated one where the candidate is supposed to play only a nominal role? The pomp and show of a colonial hangover can be dispensed with; considerable resources will be saved as a result. Since governors are political appointees, they are not immune to party compulsions. Otherwise, the post of the governor should be turned into one where the person seeks direct election and people can vote to have in power a person to keep the local government in check. This will be in line with our democratic credentials.
H.N. Ramakrishna
Bangalore