Save them
Readers' Speak: Saving vultures, and talking about MS Dhoni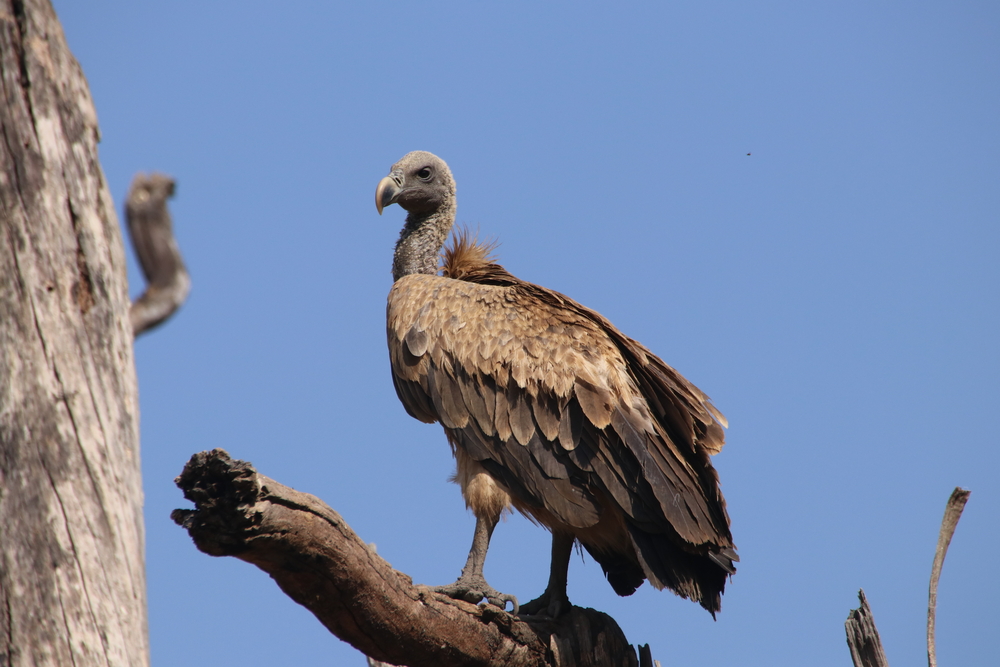 Indian vulture.
Shutterstock
---
Published 19.01.20, 07:11 PM
|
---
Sir — It was upsetting to read that a correlation has been found between the decline in vulture populations and the poisoning of animals in forests and urban areas. A vulture expert recently revealed that a post-mortem conducted on the carcasses of a vulture and a tiger showed that the same poison had led to both deaths. While the problem affects the Asian continent, attention must be paid to the situation in India, as three of the nine species of vultures found here are critically endangered. While human beings, in their ignorance, tend to dislike vultures, it must be remembered that these birds are scavengers and play a crucial role in maintaining the healthy balance of the ecosystem.

Ahana Chakravarti,
Calcutta
Left out
Sir — It was shocking to learn that the senior cricketer, M.S. Dhoni — arguably India's most successful captain — has been dropped from the annual contract list of the Board of Control for Cricket in India. Even more astounding is the fact that, Rishabh Pant, who has been found wanting in all departments of the game, has been included in the Grade A category of the list, whereas the best wicketkeeper of the side, Wriddhiman Saha, has been included in Grade B. If the BCCI can include Ravichandran Ashwin, Cheteshwar Pujara and even Ajinkya Rahane, who, like Saha, play only Test cricket, in Grade A, why was Saha left out? Further, Sanju Samson, who was given just one game and instead left to warm the benches for quite some time, has been denied even a Grade C contract.
These anomalies only bolster the arguments that in order to get a chance to play for India and to get paid large sums of money, players need to have strong connections in the board and among the selectors.
Incidentally, if one compares the contract amounts given to the members of the women's team with those granted to the men, it will become clear that the women are paid a pittance. The contract amounts for the women in the three categories need to be increased exponentially.
N. Mahadevan,
Chennai
Sir — The BCCI has defended M.S. Dhoni's exclusion from its central contracts on the grounds that he has not played competitive cricket since July 2019. Implicit in this statement is the admission that the decision to omit his name from the annual player contracts was not taken on the basis of his 'form'. A lesser player's omission would not have been questioned so widely. Dhoni is reportedly practising with the Jharkhand Ranji Trophy team and is getting ready for domestic cricket. His reinduction in the Indian team is said to depend on how well he performs in the Indian Premier League.
Irrespective of whether Dhoni continues to play or not, he has earned his place in international cricket. It is but natural that in a land where cricket is treated like a religion, a match-winner like Dhoni would be idolized. He has excelled in all the roles he has taken on, be it wicketkeeper, batsman or captain. As a keeper, he has always shown quick reflexes and seldom missed stumpings and catches. As a batsman, he executed the famed 'helicopter shot' and sent spectators into raptures. As a captain, he has kept his cool during tense moments and helped the team perform to the best of its ability. He has won numerous trophies for India.
His journey has been incredible: he went from being a ticket collector to one of the world's finest cricketers. He is no stranger to controversies, but none are bigger than his immense contributions to Indian cricket.
G. David Milton,
Maruthancode, Tamil Nadu
Sir — It is appalling that one of India's greatest captains who has helped the nation win two World Cups has failed to find a place in the BCCI's central contract list. How did Rishabh Pant get a contract — that too in Grade A — while Dhoni was left out? Moreover, Wriddhiman Saha has only made it to Grade B even though he is a far better player than Pant, and has proved it. It seems that the same bias shown by selectors in choosing players for squad has also worked in the awarding — or withholding — of contracts. The results of the selectors' bias are there for all to see: India lost the first one-day international match to Australia in a pathetic manner. If such favouritism leads to deserving players not getting their due, Indian cricket will suffer greatly.
N.V. Krishnan,
Chennai
Sir — It seems that the most successful captains of Indian cricket are destined to eventually get a raw deal. After the ignominious manner in which Sourav Ganguly was treated towards the end of his cricketing career — in spite of having been singularly responsible for changing the fortunes of the Indian cricket team — the same fate has befallen M.S. Dhoni, who has been snubbed by the BCCI in its awarding of central contracts.
Malini Bose,
Calcutta
Great honour
Sir — It was wonderful to learn that the Indian postal department honoured the legendary Indian footballer, Chuni Goswami, by issuing a commemorative postal stamp on his 82nd birthday ("Chuni stamp", Jan 17). According to the report, Goswami became only the third Indian footballer after Gostho Paul and Talimeren Ao to have a stamp issued in his name by the department. One hopes that the same honour will be bestowed upon yet another living legend of Indian football, P.K. Banerjee.
Sourish Misra,
Calcutta