Great show: India wins Boxing Day Test
Readers' Speak: Madhya Pradesh farmer names second wife and dog as heirs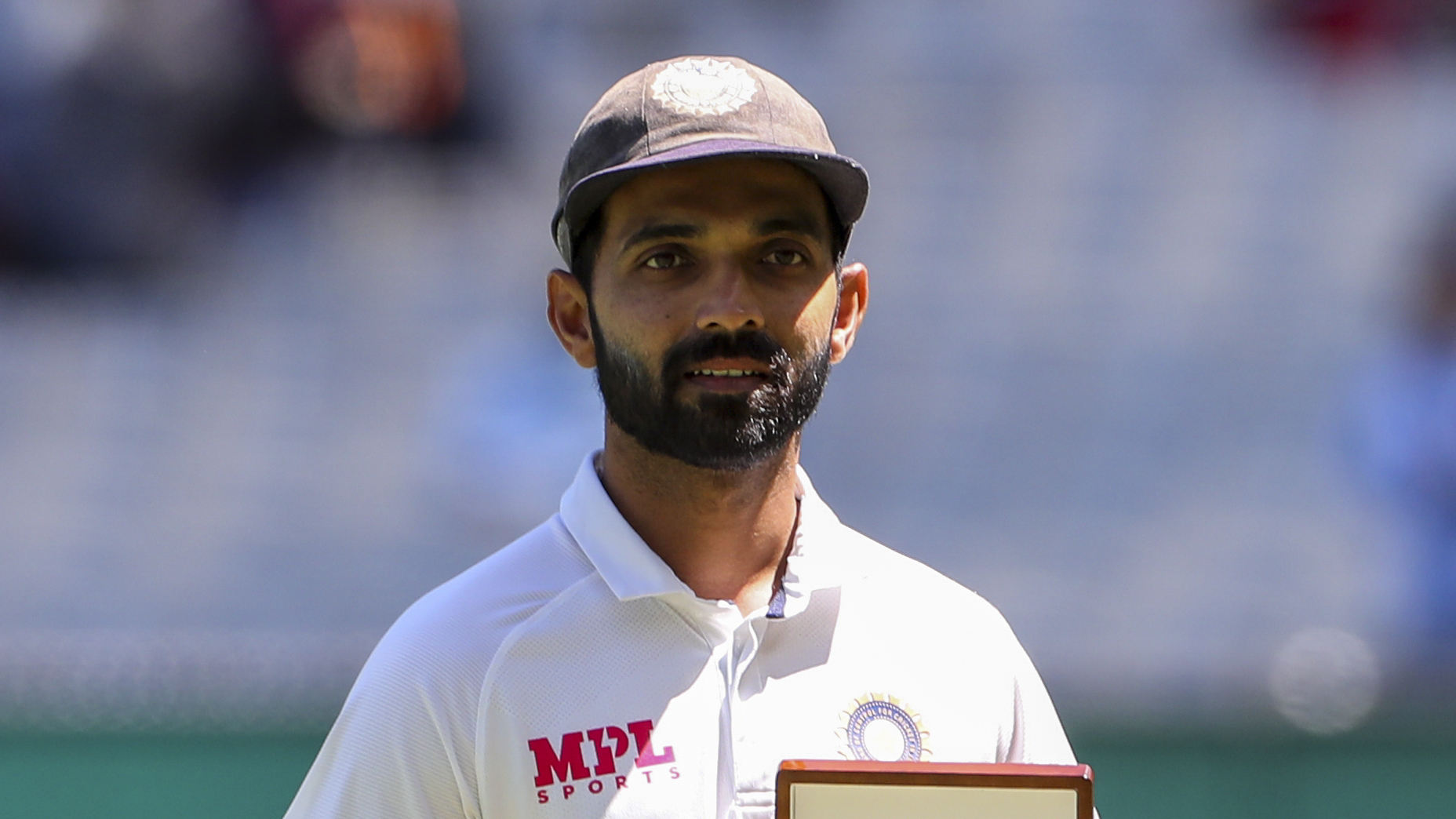 Ajinkya Rahane, inaugural winner of the Mullagh Medal, the Boxing Day Test Player of the Match award.
Twitter/@CricketAus
---
Published 02.01.21, 01:34 AM
|
---
Sir — After the debacle in the first Test match against Australia, Team India bounced back in style by winning the Boxing Day Test at Melbourne to level the four-match series 1-1. All eyes were on the stand-in captain, Ajinkya Rahane, how he would lead the team in the absence of Virat Kohli and, most importantly, how India would come from behind to erase one of its darkest moments in Test history. Rahane not only led the team admirably well but also hit a brilliant century in the first innings to give India its decisive winning lead ("An inspiration named Rahane", Dec 30). 
By winning this Test, Rahane has also become the second Indian captain after M.S. Dhoni to win each of his first three Tests as skipper. India has never lost a Test in which Rahane has scored a century. The win at Melbourne is all the more significant for India as it has been achieved in the absence of some key players, including Kohli. Perhaps the two major gains for India from this Test are the worthy performances of the debutants, Shubman Gill and Mohammed Siraj.
Ranganathan Sivakumar,
Chennai 
Sir — It was evident from Team India's remarkable showing in Melbourne that the squad was determined to win, especially after its ignominious performance in the previous Test in Adelaide where the entire batting order was bundled out for a paltry 36 runs in the second innings. The players had nothing left to lose and everything to prove. Ajinkya Rahane had a gargantuan job ahead; his team had to perform in the absence of the ace batsman, Virat Kohli — he had decided to play only the first Test so that he could go on paternity leave thereafter — and the fast bowler, Mohammed Shami, who was injured. 
It would not be unreasonable to say that even Indian fans were perhaps expecting their team to lose. Fortunately, Team India proved them wrong. All the changes in the squad line-up paid off, and the entire unit played a tight game, stopping runs and getting crucial catches. Rahane's field placements were accurately planned, and the bowlers backed their skipper's decisions. 
Rahane's captain's knock of 112 runs did a world of good in repairing his damaged reputation after his howler in the first Test, where Kohli got run out owing to a bad decision made by Rahane. Under Rahane's captaincy, the team beat Australia decisively. More important, Rahane proved that the team and, indeed, the nation can count on him in Kohli's absence. This is of utmost importance in Indian cricket, where all too often the burden of winning falls upon the shoulders of one or two players. Kohli should not feel as though the team's fortunes depend entirely on him; he should be able to rely on each of his teammates.
Malini Bose,
Calcutta
Novel choice
Sir — It was both amusing and oddly heartening to read that a 50-year-old farmer in Madhya Pradesh's Chhindwara district who has been feuding with his family has named his second wife and, interestingly, his dog, Jacky, as his legal heirs. He has cited them as the only two members of his family who take care of him. This is a novel way to acknowledge the fact that animals do indeed play a big role in the mental and physical well-being of human beings. However, is India's legal apparatus equipped to ensure that Jacky benefits from his inheritance?
Sayantan Guha,
Calcutta