Known good: efficacy of Covid vaccines
The Centre-directed system of inoculations has exacerbated the problems caused by urgency and has made nonsense of informed consent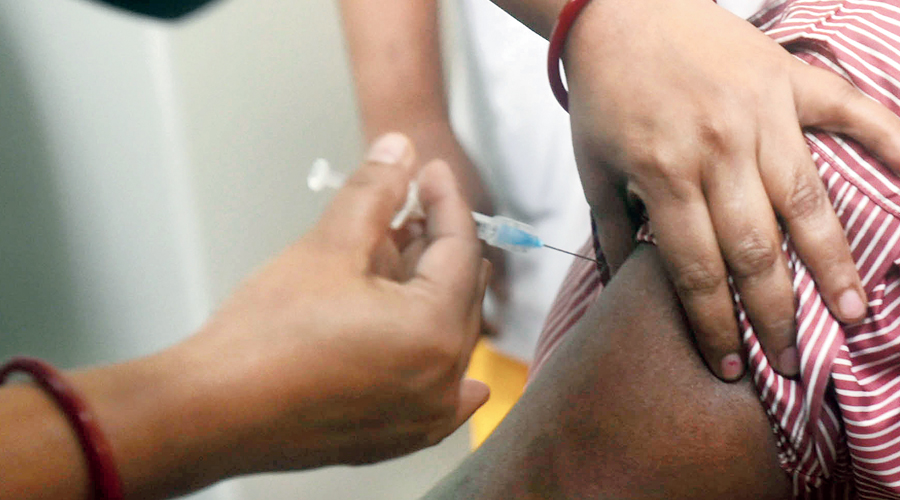 Representational image.
Shutterstock
---
Published 22.01.21, 01:32 AM
|
---
The need for inoculation against Covid-19 as soon as possible cannot be denied. But no vaccine should be administered without the recipient's trust and conviction that are based on full information about its efficacy. Only then can there be informed consent; its absence regarding the two vaccines being administered across India is disturbing. The Progressive Medicos and Scientists Forum, a national association, formulated the requirements that would set at rest the doubts and fears of concerned citizens. The forum stated that all data pertaining to clinical trials of both vaccines should be made available to scientists and healthcare workers so that they can make informed choices. The data from Phase III trials should be transparently presented as and when they become available, and the decision to grant emergency use authorization could then be reconsidered. Since it is Covaxin, the indigenous vaccine, that has not completed Phase III trials but has received EUA, the thrust of the forum's statement is clear. But Covishield — the Oxford-AstraZeneca vaccine — too has only completed its trials overseas, not in India.
The Centre-directed system of inoculations has exacerbated the problems caused by urgency and has made nonsense of informed consent. What is the point of telling someone that a vaccine has not undergone its Phase III trials, for instance, and is in 'clinical trial mode' if the person has no option? The system now compels a person to accept what is being given; refusal means there is no guarantee of a second chance, let alone inoculation with a vaccine of choice. Clinical trials require volunteers. If people must take whichever vaccine comes their way — or none at all — there is nothing voluntary about it. Consent seems to have been hijacked by the Union government; it decides who is to get what. Such a situation also raises fears of penalties: a ban on air travel without vaccination, for example. Many experts are wondering why the government did not wait for the indigenous vaccine to complete trials before release. It would be deplorable if this were a case of misplaced nationalism. Even if it is the most efficacious vaccine in the world, it must be proved to be so. Declaring both vaccines 'equal' at this stage, without permitting people to choose or even consent, increases fear and distrust.