Stop. Thief
There are dime-a-dozen cases of high-flying professionals and businessmen stealing crores and crores. But the Indian government continues to focus on the nip and tuck with the middle class's kitty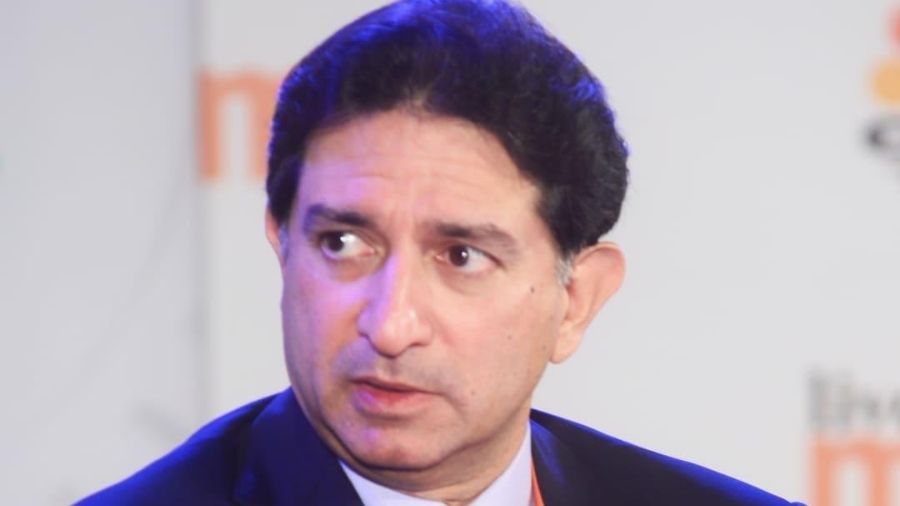 Promoter of Avantha Group Gautam Thapar has been granted bail by the Bombay High Court
File Picture
---
Published 27.03.22, 01:40 AM
|
---
Yes, promoter of Avantha Group Gautam Thapar has been granted bail by the Bombay High Court, but you do remember the broad charge against him, right? Something about colluding with Yes Bank founder Rana Kapoor. The CBI had alleged criminal conspiracy and cheating. The case turns on a transaction of Rs 307 crore. In Deepak Kochhar's case the money-laundering case involves Rs 1,875 crore. Banker's spouse and businessman had allegedly colluded. Chanda Kochhar was the CEO and managing director of the ICICI Bank those days.
Scam. Sham
And then there is Chitra Ramkrishna, former bureaucrat and CEO of the National Stock Exchange of India, who has been accused of sharing confidential information with a Himalayan yogi for not one, not two, but 20 years. Nirav Modi and Mehul Choksi were both involved in the Punjab National Bank scam; something to the tune of Rs 10,000 crore. Vijay Mallya owed 17 Indian banks something around Rs 9,000 crore for the longest time --- he has recently paid some part of it. Vineet Gupta and Pranab Gupta, who are owners of the pharmaceutical company Parabolic Drugs and also co-founders of Ashoka University, have only recently been charged of fraud worth Rs 1,626.74 crore. They have been accused of cheating 12 banks.
Penny wise, pound...
Of course, the rich and powerful steal to get richer and more powerful, but it boggles the middle-class mind nevertheless --- this very need to. For the financial year 2018, Chanda Kochhar received Rs 6.58 crore as annual compensation. Ramkrishna was reportedly paid Rs 44 crore in salary during her three years as MD and CEO of NSE. And even as you add those disappeared crores, here's how the Indian state proposes to fund its development --- suspending concessional rail fares for senior citizens, slashing EPF rates, sniffing around small savings rates, galloping LPG prices. In the meantime, Ramkrishna has applied for bail and Kochchar has approached the court for her retirement benefits.