In the name of the cow
A high court direction indicates that governments are accountable for the powers wielded by cow vigilantes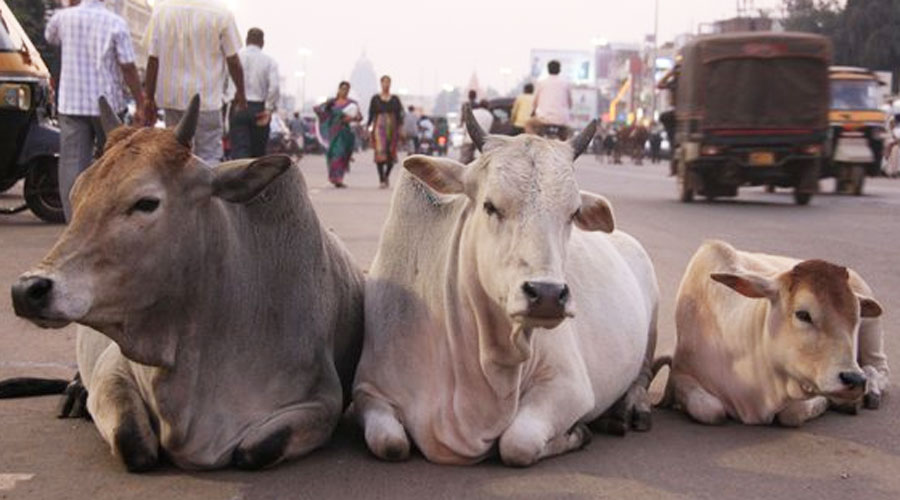 ---
Published 08.05.21, 12:28 AM
|
---
Courts have a habit of playing spoiler. The Punjab and Haryana High Court has reportedly directed the government of Haryana to explain what power or authority cow vigilantes have to raid citizens' homes. The high court granted bail to a petitioner from Mewat with regard to a first information report based on a complaint by a gau rakshak group. This group had forcibly entered the petitioner's house and discovered tethered cattle as well as, allegedly, instruments of slaughter. The FIR was recorded although there was no demonstrable killing of cows or sale of beef, which are forbidden by Haryana's law against cow slaughter. The high court emphasized that raiding a home was illegal; private citizens cannot take the law into their own hands. By granting bail to the petitioner, the Punjab and Haryana High Court established the hollowness of the complaint. This was important in the context of seven years of cow-related violence against members of minority communities and Dalits. Besides, it asked the government for an explanation of the vigilantes' powers. By implication, it suggested that the government is accountable for the nurturing of this form of violence.
That suggestion points to the Bharatiya Janata Party's intoxication with the cow. It is not enough for the party to consolidate its supporters' votes around adoration for this gentle animal; the cow must be placed at the centre of India's culture as a beacon for the Hindu rashtra that the BJP and its kin are certain will soon dawn. The flip side of adoration is organized violence: over 40 people have been killed by cow vigilantes since 2014 and many more injured. The intoxication, however, has spread from adoration on the one hand and violence on the other to science, medicine and academia. India may have acquired a unique place in the world by planning a nationwide examination on the incomparable virtues of the indigenous cow with prizes at the end. This assessment of nation-love and cow-love apart, research on the medicinal effects of the cow's effluents is encouraged: it seems that the cow's urine may cure cancer and dried cow dung may protect homes from radiation, among other miraculous benefits.
The public remains ignorant of how much of its money these projects use, even at a time when the whole country is racked by the insufficiency of medical support amid the raging second surge of the Covid-19 infection. The BJP's attitude is flamboyantly represented by the chief minister of Uttar Pradesh, who ordered help desks for cow protection to be set up in all districts: these are 700 in number. While 353 people died in the 24 hours ending Thursday last, cow shelters were given thermal scanners and oximeters allegedly so that the cows remained safe. Nothing is surprising in a state that gave 130 cow shelters nearly Rs 40 crore in 2020-21. The high court's response gains weight against this terrifying reversal of priorities.