Home care: Kejriwal's differential treatment
Free movement and the freedom to work anywhere within the country also mean that everyone has the right to live wherever they need to or wish to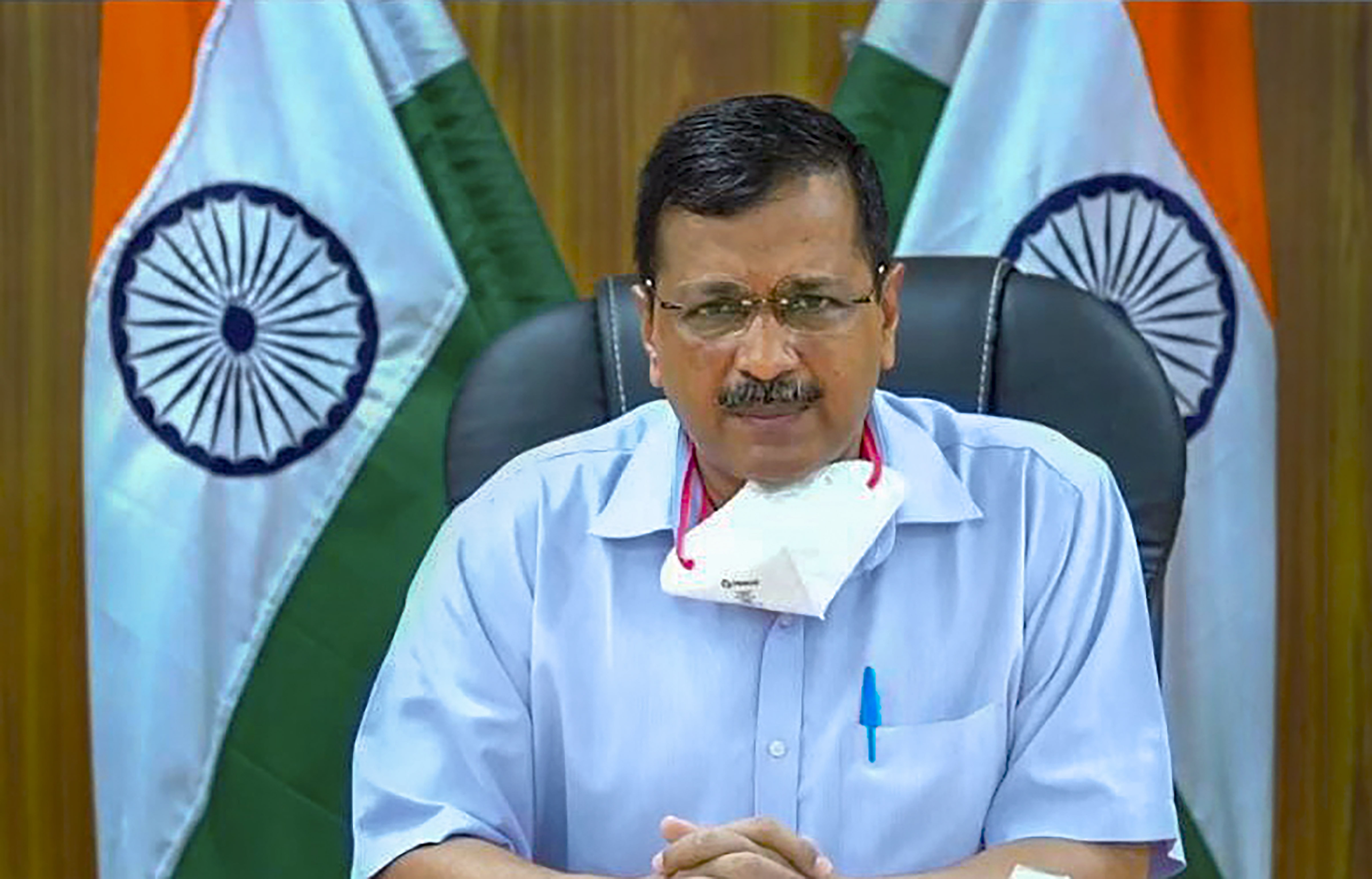 Delhi Chief Minister Arvind Kejriwal addresses a digital press conference, in New Delhi, Sunday, June 7, 2020.
PTI
---
Published 10.06.20, 07:28 PM
|
---
It is far from reassuring when a government shows signs of desperation. The order of the Delhi chief minister, Arvind Kejriwal, that all government hospitals in the national capital region and a few private ones should treat only those Covid-19 patients who are bona fide residents of Delhi seemed to indicate underlying awareness that the speed of the transmission of the virus was beginning to outrun the available medical infrastructure. The lieutenant-governor of Delhi, Anil Baijal, subsequently overruled the order, calling it unconstitutional. He referred to an earlier Delhi High Court order which, in Mr Baijal's opinion, had pointed out that equality and the right to life included the right to health. To discriminate in giving healthcare on the basis of place of residence would violate the Constitution, as Mr Baijal rightly underlined, and it also raises questions of ethics. Can hospitals turn away patients in need of care in the middle of a pandemic even when there is space just because the patient is not a 'resident' of Delhi? Apart from being inhuman, such an act would mean a government-approved sabotaging of the principles of healthcare. More, in these special circumstances, people have been stuck for days far from home all over the country; the Delhi government's order would have meant they could not expect treatment if they fell ill, especially if all regions decided to follow this shamefully self-regarding rule. It was unconstitutional as well as deeply unfair, since the sudden lockdown was not the people's idea.
It is important to understand why the Delhi government's attitude was unconstitutional, because it succumbed to a temptation that many states may face as the numbers of patients keep growing. Closing down the borders of states to block movement during a pandemic is a means to make management of the spread easier within the pocket of each state: it does not turn the states into self-enclosed entities that will only look after those who live there. Free movement and the freedom to work anywhere within the country also mean that everyone has the right to live wherever they need to or wish to; all parts of India can be 'home', where food, shelter and healthcare shall be the same as in their originating state. This right cannot be denied under any circumstances, especially in times of disaster.