If you, like me, love food and true crime, then you are in for a treat. An immersive dining series in Los Angeles brings to life the most nefarious serial killers in history and combines them with an innocent dinner. 'To Live and Di(n)e in LA' is immersive theatre spanning over two hours, where one is surrounded by around 30 guests and five or six actors playing murderers and victims.
"People can go to a theme park, people can go to a haunted house and really disengage from the world, but I feel people are just interested in something that's a little bit more dangerous and a little bit darker," says Matt Dorado — the visionary behind the LA events company, Drunken Devil — to TimeOut. "I think there's just a morbid curiosity that's being pushed out of people by the trouble that we're facing in reality."
While the venues may change, the script is the same. You will find yourself dining with the Black Dahlia or Charles Manson. Each iteration enlists a new chef to craft up courses inspired by the killers, with dishes corresponding with key events in the script. At its most recent event, the caterer, Elyse Lain Elshenawey, made tortilla gazpacho with grilled cactus to evoke the desert — the site where the 1950s killer, Harvey Glatman, would bury his 'glamour girls' after tying them up, photographing and strangling them.
While the dinner has wrapped up for this year, the next one, to be held in 2020, may even venture out to Chicago.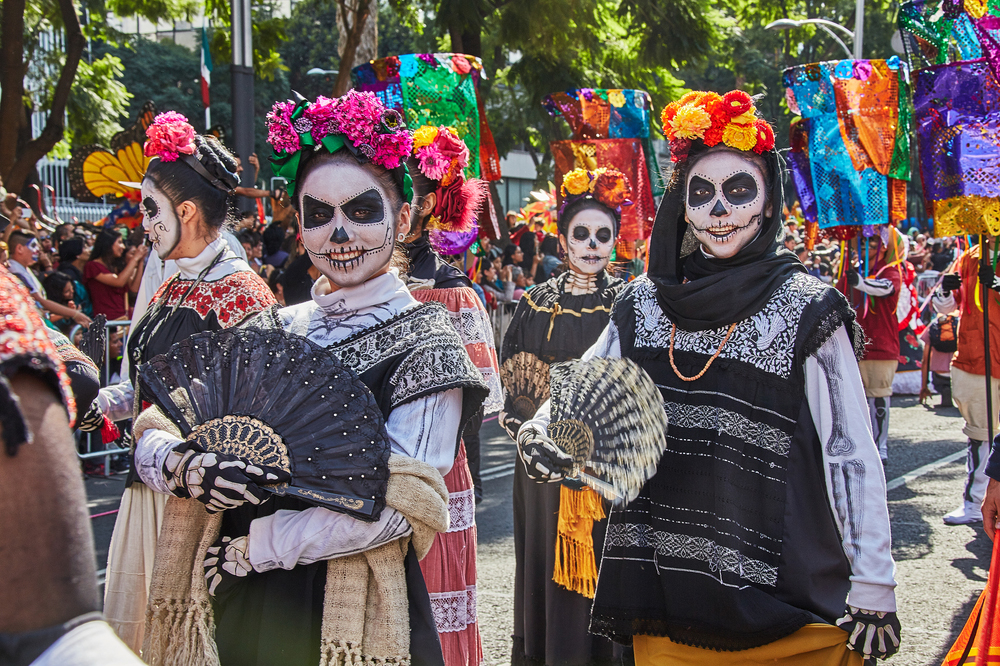 In purchases of costumes, decorations and greeting cards, shoppers said they plan to spend an average of $86.27 for the holiday or $8.8 billion in total spending, according to the National Retail Federation (Shutterstock)
Spooky season
Halloween is around the corner. As we approach October 31, it is hard to miss neighbourhood residences being decorated with bright orange pumpkins, faux cobwebs, grinning skeletons and all things spooky and ghoulish. However, the Halloween decoration at a Long Island home caused mail delivery to be suspended there. The homeowner, Richard Beatty, had placed a noose with a skeleton swinging from it. After the decorating was done, Beatty was reportedly confronted by his mailman. "The postmaster himself came here and knocked on my door and said he was suspending my mail until I took this stuff down, and I said do what you have to do because I'm not taking it down," Beatty said. The mailman, who is African-American, has been replaced by a fill-in mail carrier for the time being.
In purchases of costumes, decorations and greeting cards, shoppers said they plan to spend an average of $86.27 for the holiday or $8.8 billion in total spending, according to the National Retail Federation. Americans spend an estimated $2.6 billion on candy for Halloween, and the day itself has become the nation's second-largest commercial holiday. Kids and adults dress up in costume, with the young ones ringing doorbells for 'trick or treat' candy.
The survey also found that while online searching is still the biggest Halloween driver, Pinterest, Facebook, YouTube, Instagram and Twitter have grown in popularity for costume and decoration ideas since 2015.
Huge draw

It was time again for the annual 'Take Home a Nude' party. A celebrity-studded charity in New York City, the silent auction was hosted in the upper East Side of Manhattan by The New York Academy of Art. Stars like Brooke Shields and Cynthia Rowley admired works by featured artists such as John Currin, Tracey Emin, Eric Fischl and Damian Loeb as well as students. The Academy has been hosting the gala and benefit for over 20 years, tackling a rather controversial subject. Current and former students, along with artists such as Ryan McGinness, Philip Pearlstein and Spencer Tunick, are contributing models, but the auction also offers works with other subjects and in varied styles. This year, the event was held on October 15 at Sotheby. It honoured the painter, Dana Schutz.
By welcoming the cultural elite of New York, the event helps fund the Academy of Arts Painting, Figure Drawing and Fine Arts department through two types of auctions, hors d'oeuvres, cocktails and a sit-down dinner. It is one of the biggest art events in New York's cultural scene and always has immense success in drawing artists, celebrities, models and the cream of New York society. The event itself has grown from being a small student-run exhibition to a grand silent auction.
Close to history

If you love to explore, then October 19-20 may have been one of the most exciting weekends for you in NYC. It was the 'Open House New York' weekend — an annual event where hundreds of sites and attractions that are normally off-limits in the city open their doors to the public. These places include private homes, churches and workspaces across the five boroughs. A must-see part of the tour is the Great Hall in the City College of New York. This Neo-Gothic campus was designed by George B. Post, the architect of the New York Stock Exchange. The buildings are now landmarked, and the Great Hall is one of the largest rooms in all of New York.
The iconic City Hall in Manhattan is one of the oldest functioning government buildings. One can see the American Georgian interior featuring a rotunda with marble floors, a dome with a central oculus and one of the country's first keystone-cantilevered staircases. Some of the other places on the Open House itinerary are the Consulate General of France, Brooklyn Navy Yard, Snug Harbor Studio, Museum of Bronx History and Krypton Neon. While visitors can freely see many of the spots, some require reservations.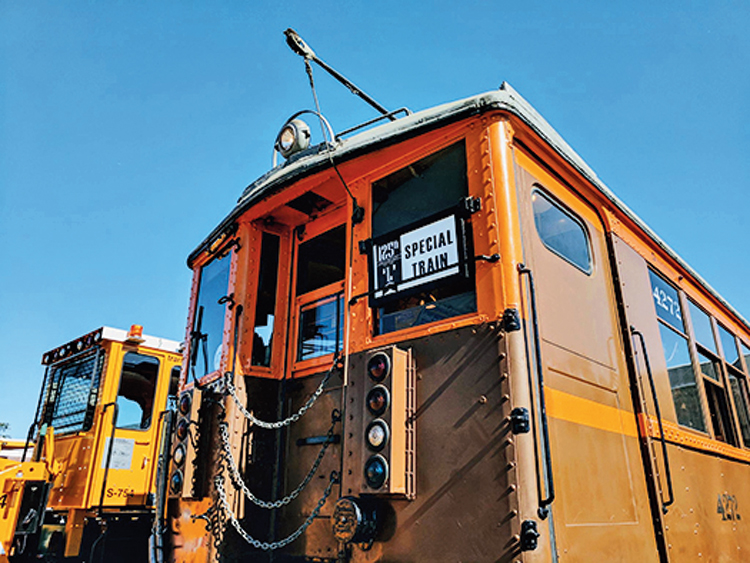 Visitors got to take a trip around the Loop on a pair of vintage railcars (Official Facebook page of the Chicago Transit Authority)
In Chicago, October 1 marked the 72nd anniversary of the formation of the Chicago Transit Authority. To celebrate this day, the CTA had a Customer Appreciation Day where visitors got to take a trip around the Loop on a pair of vintage railcars. On October 1, two restored 6000-series railcars from the CTA's Heritage fleet made a series of trips around the Loop, marking the first time since 1992 that these cars have hosted the general public.