Firing a cannon to kill a mosquito
It is feared that the spells of rain brought on by Cyclone Bulbul could turn dengue into an epidemic in certain pockets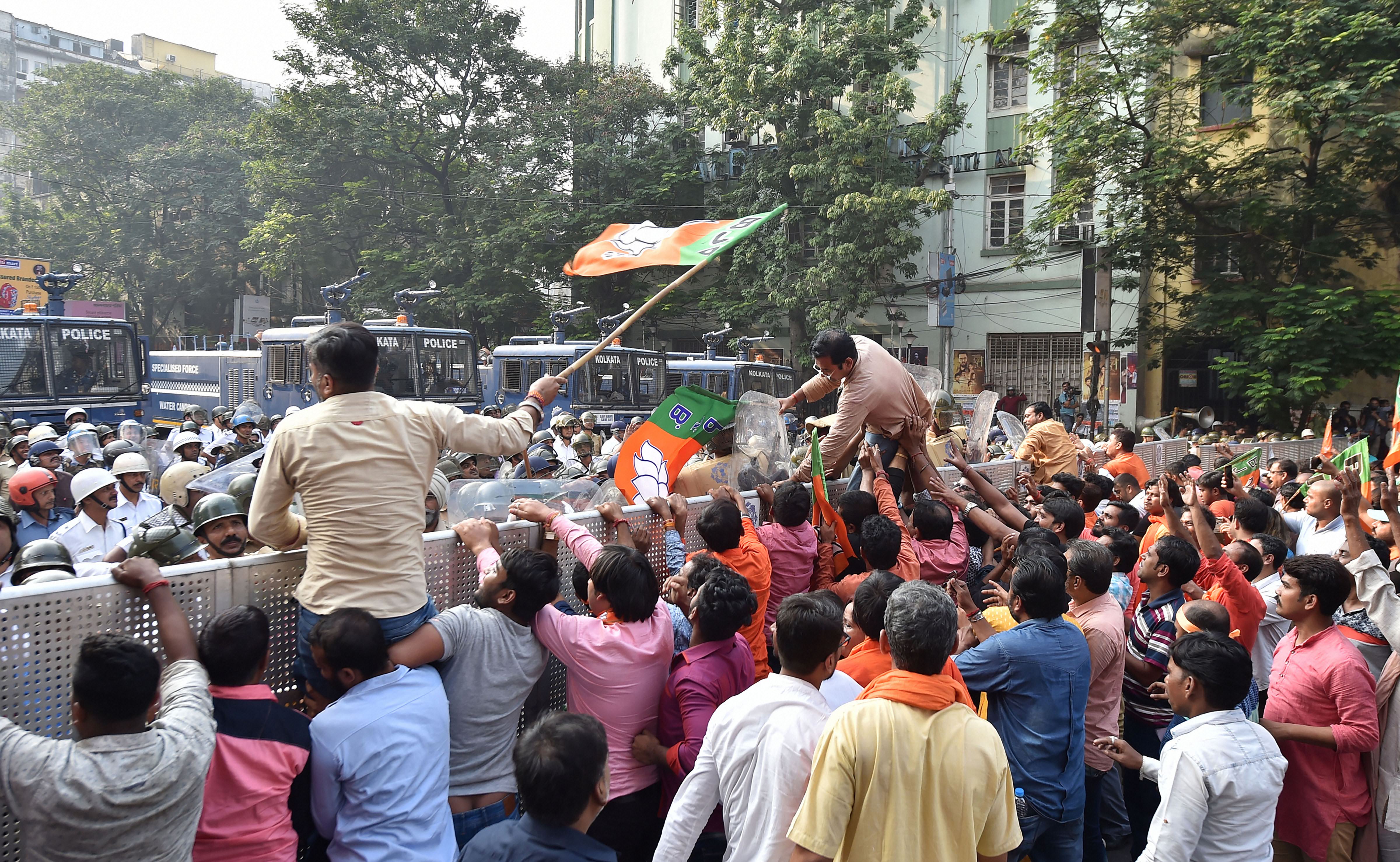 ---
---
The Mosquito Net
There is a saying in Bengali, which in translation means — firing a cannon to kill a mosquito. One day last week, some parts of Calcutta witnessed traffic snarls, baton wielding and water cannons aplenty in action over dengue mosquitoes. The BJP's youth wing had organised a rally — Corporation Chalo — to protest the Trinamul government's 'mishandling of dengue cases'. Police apprehended the supporters well ahead of the Calcutta Municipal Corporation (CMC) headquarters and all was bedlam.
Urban R*****s
Now, dengue in Calcutta is no mosquito of a problem. In fact, advocates Bikash Ranjan Bhattacharyya and Rabishankar Chattopadhyay said in court recently that more than 44,000 people have been affected by dengue this year across the state and at least 42 died. It is now feared that the spells of rain brought on by Cyclone Bulbul could turn dengue into an epidemic in certain pockets. A CMC official said last week that 1,700 cases of dengue have been reported from Calcutta alone over the past month.
Odomess
So what was the larger point of the protests that day? Yes, the rallyists were angry at the 'hushed up numbers' of the dengue stricken, but what kind of solution were they seeking or offering when they raised the demand for a 'dengue free' city? Were they promising cannons to fire at the armies of canny Aedes aegypti? Were they actually so angry with the mosquitoes or did it have something to do with the CMC elections not too far away and the possibility that the mosquito could well become a cannon mighty? Mayor Firhad Hakim only retorted: 'They have dengue in their brains.' At some point, though, state and Opposition will have to junk witty repartee and go after the mosquito and only the mosquito or else the voters will bite.