Face the dragon
China's bellicose behaviour towards Taiwan can, however, prove to be lucrative for India when seen in the broader context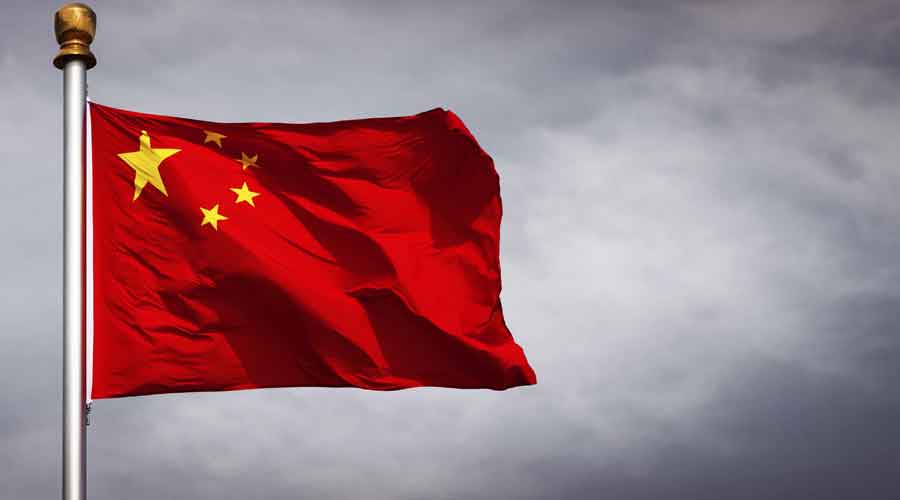 Representational image.
Shutterstock
---
Published 05.11.21, 12:19 AM
|
---
There is a pattern in the Chinese approach towards Taiwan — denying the legitimacy of the latter's existence, reinforcing the principle of 'One China', and the constant propagation of the Chinese Communist Party's message that Taiwan is the 'unfinished business' of the revolution that needs to be completed by using military force.
The latest Chinese violation of Taiwanese airspace — it involved some 56 fighter jets, including H-6 heavy bombers — demonstrates that Beijing is unlikely to shun its aggressive approach. China's bellicose behaviour towards Taiwan can, however, prove to be lucrative for India when seen in the broader context of containing China.
India, like Taiwan, has been one of the countries at the receiving end of Chinese perfidy. Having suffered unwarranted Chinese aggression, the time has come for India to craft a new grand strategy against China with the following components.
First, India must deepen its ties with Taiwan. Despite its small size, Taiwan has a robust economy with strong democratic foundations and transparent political institutions. It is one of the rising stars of the global economy and has demonstrated its prowess by successfully tackling the Covid-19 pandemic. If New Delhi has the appetite for risk, it can expand diplomatic ties with Taiwan. India must also carry out a diplomatic offensive and urge nations miffed with China to recognize Taiwan.
Secondly, India should try and become a member of the AUKUS and then actively lobby to include Taiwan and Japan in the grouping. This will not only lead to the cementing of ties between Quad and AUKUS but also help create an effective military deterrent against China.
Thirdly, India should step up its vigil in the strategic South China Sea region by developing a new maritime security and blue economy grouping focused on ensuring freedom of navigation in this stretch as well as in the Indo-Pacific.
Promoting the cause of human rights would be another important step. India, until now, has remained tight-lipped about rights and liberties of the Uighur people who have been persecuted by the Chinese State. New Delhi must change tack and raise the issue of human rights abuse of the Uighur people in international diplomatic fora, most notably in the United Nations. Some geopolitical experts may see this as a departure from India's 'sacred' Panchsheel policy of non-interference in the internal affairs of other countries. This should not matter because policies and foreign policy agenda change in accordance with time and situations.
Finally, developing alternative supply chains of critical commodities is essential. The SCRI initiative is one such attempt, but its scope is limited. India should actively reach out to its African and Asian allies to become a part of this initiative to reduce dependence on Chinese-led supply chains whose disruption, caused by China locking itself from the rest of the world to contain Covid-19, had catastrophic consequences for the supply of critical commodities in 2020.
While developing this grand strategy, India should be mindful of its pitfalls. China can actively subdue such an initiative with anti-India propaganda and threats of a two-front war. It can use its anti-India assets in the form of militant groups based in the Northeast. India must, therefore, be prepared to thwart any such Chinese misadventure.