Editorial: Not enough
The complete lifting of AFSPA from the Northeast must be the ultimate aim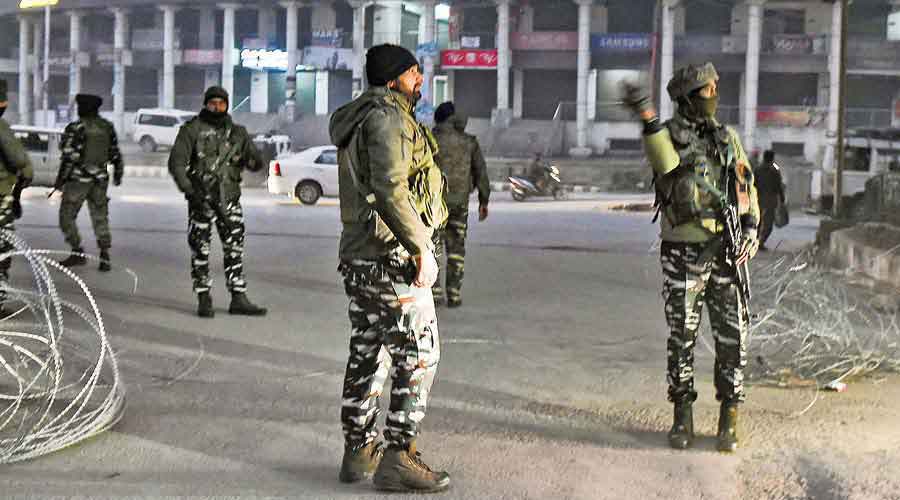 Repeal AFSPA demand grew louder in Nagaland after Army killed 14 civilians in Mon district in December last year.
File photo
---
Published 04.04.22, 12:05 AM
|
---
The Bharatiya Janata Party-led Central government's decision to partially withdraw the contentious Armed Forces (Special Powers) Act from parts of Nagaland, Assam and Manipur comes as a relief. It has been reported that 23 districts in Assam would now be completely free from the clutches of this legislation; the law would be partially lifted from six districts in Manipur, seven districts in Nagaland and one in Assam. The BJP has cited a reduction in insurgency and simultaneous development as the causal factors to explain the change of heart of the Centre. The truth, however, lies somewhere else. The spirited public protest against the killing of several villagers in Nagaland's Mon district — the state assembly had been forced to pass a resolution against AFSPA — may have been the proverbial straw that broke the camel's back.
This announcement, along with the settlement of several boundary disputes between Assam and Meghalaya, has generated a momentum in favour of peace and stability. Neither the Centre nor the state governments in the Northeast can afford to waste this window of opportunity. They must make progress in the talks that are being held with several armed insurgent groups to normalize the ground situation. That would do away with the need for heavy-handed legal instruments. There is also work left to be done. The historic injustices suffered by the victims of AFSPA must be recognized and addressed. Fleet-footed judicial enquiries may offer some balm: the Supreme Court had set a precedent by investigating extrajudicial killings in Manipur. The larger challenge, of course, would be to wean away elected governments from their fondness for the securitization narrative. State security is non-negotiable. But it must be remembered that the impunity granted to security personnel by draconian laws like AFSPA infringes upon civilian rights and liberties. The way to challenge militancy is by maintaining a balance between the imperatives of security and public life. Unfortunately, the latest instance of 'accidental' firing by the army on two men in Arunachal Pradesh exposes the fragility of this balance. Therefore, this is not a time for complacency. The complete, as opposed to partial, lifting of AFSPA from the whole of the Northeast, even though it is fraught with challenges, must be the ultimate aim of the stakeholders concerned.