Editorial: Doppelgängers' day
Is a cloned camel, or a human, really as pretty as a picture?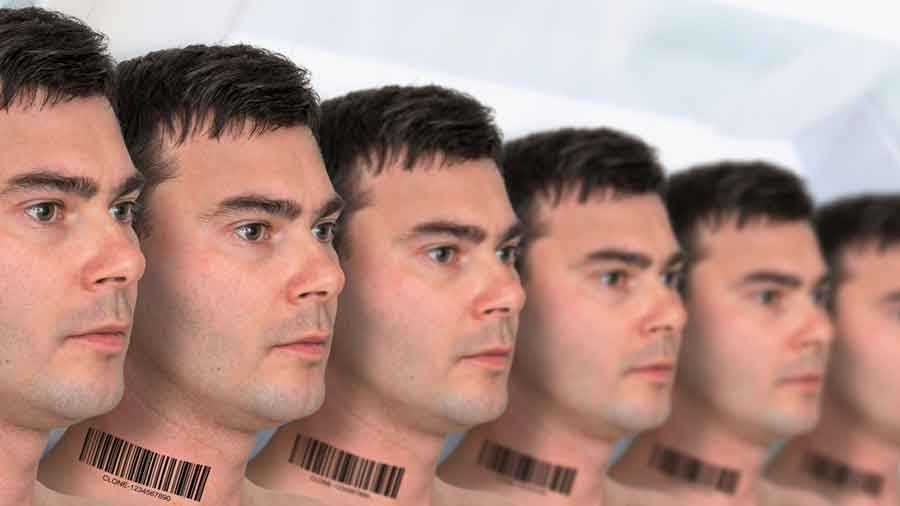 ---
Published 19.09.21, 01:34 AM
|
---
In Sonar Kella, Jatayu, aka Lalmohan Ganguly, had confessed that a ride atop the 'ship of the desert' was a childhood dream. It now seems that the dream of the ship of the desert, the camel — of turning into the proverbial princess from the toad, in a manner of speaking — could turn true. The news, admittedly, may sound bizarre, as bizarre as one of Jatayu's plots, but this is not exactly fiction. Reports suggest that cloning is in high demand in the competitive world of beauty pageants for camels, leaving scientists at a Dubai clinic working round the clock to produce carbon copies of the near-perfect beast. Apparently, not every camel is blessed with drooping lips and a tall, elegant neck — assets that seem to send camel aficionados into raptures. But technology — cloning — will now allow wealthy owners to replace their most beautiful camel with ones that resemble its grace and poise. Vanity is not the only reason why camels are being cloned either; there is, as always, a commercial aspect. Many owners want to reproduce racing camels, or animals that produce large amounts of milk — reproductive cloning to improve livestock breed or agricultural yields is not restricted to camels — while others want to recreate a beloved animal to beat the spectre of mortality.
It is estimated that 95-97 per cent of animal cloning attempts end in failure. Yet, as science advances, bringing cloning out of the realm of science fiction and into the domain of reality, there is growing concern about its implications. Nightmares envisioned in literature and popular entertainment have ranged from projects to clone dozens of dictators — imagine a world full of Hitlers — to recreating hordes of workers tasked to perform menial work only. In an ideal world, the goal of cloning, be it in humans or in animals, should be therapeutic — curing common and rare ailments such as diabetes and degenerative brain diseases. But this cannot rule out the very real fear that cloning could be used to facilitate eugenics to enhance certain traits to the exclusion of others. This can have unpredictable effects on the relationship of species with their environment, threatening the already fragile biodiversity. There is also concern that cloning could impair diversity in gene pools. And what about the question of consent? Would the camel or a human approve of the dawn of the Day of the Doppelgänger? The most pervasive fear concerns the upending of the theory of natural selection. That a cloned being with superior abilities could survive and then dominate the rest of its fellow beings is a possibility that cannot be ruled out. The United Nations' Declaration on Human Cloning says that cloning is "incompatible with human dignity": why, then, does such ethical concern elude animal cloning?
Those who endorse cloning argue that it could turn out to be humanity's antidote for mortality. But here, too, science is yet to provide a convincing answer. A cloned camel or a human may resemble the departed to a T, but can it really be said that the heart — those perfect droopy eyes and elegant neck notwithstanding — of a clone beats with the same rhythm as that of one who is now gone?