Editorial: Cold heart
The proposed delimitation exercise would further weaken pro-India political parties in J&K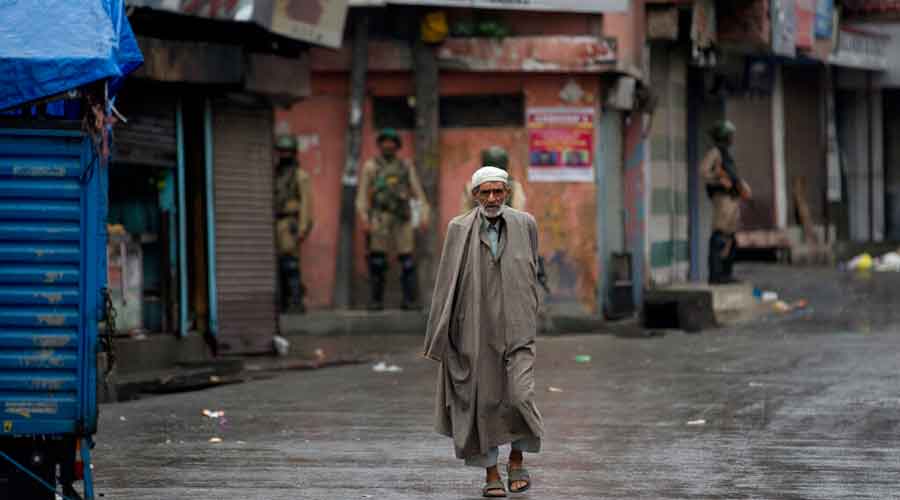 Representational image.
File photo
---
Published 24.12.21, 12:23 AM
|
---
Only six months ago, the prime minister, Narendra Modi, told leaders of political parties from Jammu and Kashmir that he wanted to eliminate "dil ki doori" and "Dilli ki doori" — the distance of the heart and that between Delhi and the region. But the Delimitation Commission appointed by Mr Modi's government appears to have other ideas. Headed by the retired Supreme Court judge, Ranjana Desai, the panel has proposed adding seven new seats to the Jammu and Kashmir legislature — six of those in Jammu and just one in Kashmir. This has sparked criticism from all major parties from the Valley, including the National Conference, the Peoples Democratic Party and the Jammu and Kashmir People's Conference. If the proposal is accepted, Jammu's seats will go up from 37 to 43, while those in Kashmir will nudge up from 46 to 47. This would represent a fundamental redrawing of the Union territory's political map, with the Bharatiya Janata Party, the strongest force in Jammu but with no meaningful presence in Kashmir, likely to gain substantially at the cost of regional parties. While no party that is dominant only in Jammu would still be able to secure a majority on its own, such a redistricting of constituencies could improve the BJP's chances of emerging as the single largest party in the legislature.
Any delimitation exercise is aimed at ensuring that each vote has the same value as far as is possible. But going by the latest population census data available, from 2011, 43 seats for Jammu would amount to fewer than 125,000 people per constituency. By contrast, Kashmir's 47 seats would mean more than 146,000 people per constituency. Both Jammu and Kashmir have remote regions that are difficult to reach — poor communication and connectivity hobble both parts of the Union territory — so they do not justify a lopsided increase in seats for Jammu. Nowhere in India is it more dangerous to play narrow, partisan games than in Jammu and Kashmir. Already, the revocation of its special status and statehood in 2019 has diminished India's standing in the Valley. The subsequent clampdown on the internet, the detention of mainstream political leaders, and some dubious killings have only added to the alienation of the ordinary Kashmiri. The proposed delimitation exercise would further weaken pro-India political parties and strengthen the hands of those who argue that Indian democracy cannot be trusted. It would be neither fair, nor sensible. The 'dil ki doori' would only increase.