Editorial: Caught in court
Equating moral policing with 'mental depravity' is pertinent to the present time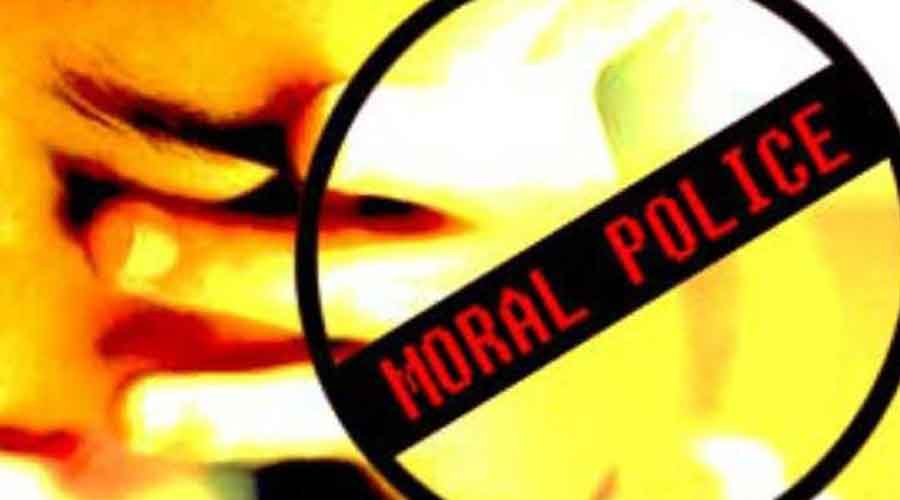 Representational image.
Twitter
---
Published 28.03.22, 12:39 AM
|
---
Certain rulings in court are important for more than one reason. The Kerala High Court's refusal, even after an out-of-court settlement had been reached, to quash a case in which a group of men allegedly beat up one man because he was with a woman from another community underscored two features. Pointing out that the assault was an instance of moral policing, the court equated it with 'mental depravity'. There has seldom been such a clear-cut condemnation of moral policing from India's institutions; usually, there is either support for it when it has to do with inter-community and inter-caste pairings, or an obsequious concern for the 'hurt sentiments' of the dominant group in a situation of conflict. The Kerala High Court reportedly mentioned murder, rape, dacoity and similarly grave crimes as indicators of mental depravity; moral policing was in the same bracket. The court laid stress on the fact that a group of people attacked one unarmed man and inflicted serious injuries on him for no apparent reason. Being with a woman from another community, it is to be inferred, cannot be a reason for violence. The high court's comment should apply equally to moral policing from all communities.

As important was the Kerala High Court's decision to override the out-of-court settlement. The Supreme Court has given guidelines for such refusal, and according to the high court, the Supreme Court's guiding principle is the securing of justice. Just as serious cases such as those of murder cannot be quashed just because the parties have settled it between themselves, so a case in which a mob attacks an unarmed man cannot be dismissed. The Kerala High Court reportedly felt that it would send a 'wrong message'. The two features of the high court ruling taken together are pertinent to the present time. Moral policing, especially with the use of concerted violence, was equated with the gravest of crimes in which making out-of-court settlements is useless. Khap panchayats, the political and ideological Right of all communities, aggressive defenders of an imagined culture who frenziedly attack paintings, films and courting couples — all need to pay heed. But a country where anti-Romeo squads and laws against a non-existent 'love jihad' thrive may, of course, pretend not to have understood the meaning of the ruling.