Digital demon: Not just in real life, queerphobia persists online too
The sharing and creation of queerphobic content should be criminalised as an effective deterrent and awareness campaigns undertaken to sensitize social media users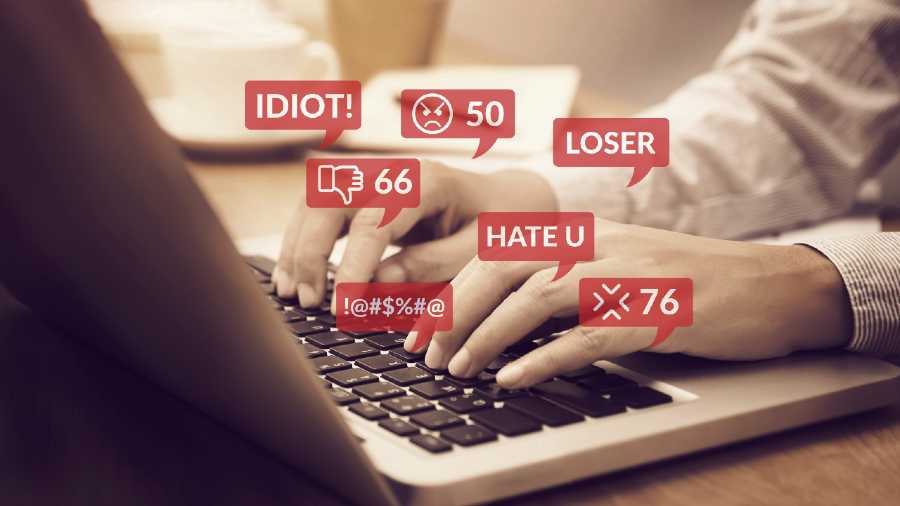 Representational Picture
Shutterstock
---
Published 02.05.22, 04:15 AM
|
---
Recently, a queer youth committed suicide on account of cyberbullying targeted at his sexual identity. Soon after, YouTube was stormed by supporters of 'CarryMinati', a popular YouTuber, when his video was taken down owing to queerphobia. Constitutional guarantees and legal measures have been extended to the queer constituency after the Supreme Court judgment in the Navtej Singh Johar case. Yet, queerphobia persists on digital media and, surprisingly, is yet to become central to the legal discourse.
Social media intermediaries serve as disseminators of information. They are 'networked publics' that differ from the traditional media by virtue of four defining attributes: persistence, replicability, scalability, and searchability of content. The burgeoning adoption of the smartphone has led to further popularity of these social media platforms.
The queer community is subjected to discrimination and marginalization not only in real life but also in digital media, which could otherwise have been a platform for them to assert themselves. The resultant deterioration in mental health adversely affects their well-being, often pushing them towards extreme steps like suicide. This is in stark contrast to the hope that was provided to the community after the Supreme Court read down Section 377 of the Indian Penal Code that criminalized homosexuality. At the moment, a concrete remedy eludes the problem of queerphobia that is rampant on social media.
Social media content is regulated in two ways. First, through laws that may require intermediaries to remove or disable access to prohibited content. The second is through the content guidelines of the respective social media intermediaries themselves. The Information Technology (Intermediary Guidelines and Digital Media Ethics Code) Rules, 2021 requires social media intermediaries to take down problematic content within a stipulated time period when reported. Here it is noteworthy that the sanction incurred depends on the content moderation policy of the platform. The sanction, at best, could bar the user from using the said account. Per contra sanctions for offending other individuals on gender, caste, religious lines frequently involve criminal and civil sanctions guaranteed by the sovereign authority of the State.
Social media intermediaries regulate content that flouts their stated values, such as those on sexual orientation and gender identity, enshrined in the platform's community guidelines, rules and policies. Some platforms like LinkedIn and Twitter review the content once it is reported by members while others like Instagram and Facebook use algorithms and human content moderators independently besides reporting mechanisms for its users. Thereafter, an internal complaints committee reviews the reported content and decides whether it should be taken down or not.
In the relative absence of laws circumscribing queerphobic content, the fate of queer folks is left to the rarefied functioning of the social media internal review committee, appeals against whose decisions are often shrouded in secrecy. At times, broad terms like 'bullying' and 'harassment' are used as grounds for taking down problematic content even though community guidelines clearly provide for more specific reasons like 'gender identity' and 'sexual harassment', leading to further invisibilization of the queer community. 
Recently, the government took a laudable step for sexual minorities. The IT Rules 2021 incorporated sexuality as a protected marker. However, its enforcement remains the key. The Constitution provides for the principle of equality, which needs to be applied. The sharing and creation of queerphobic content should be criminalized as an effective deterrent and awareness campaigns undertaken to sensitize social media users.