City lights
In this age of globalisation, Calcutta has become the point of origin,and Bengal its reflection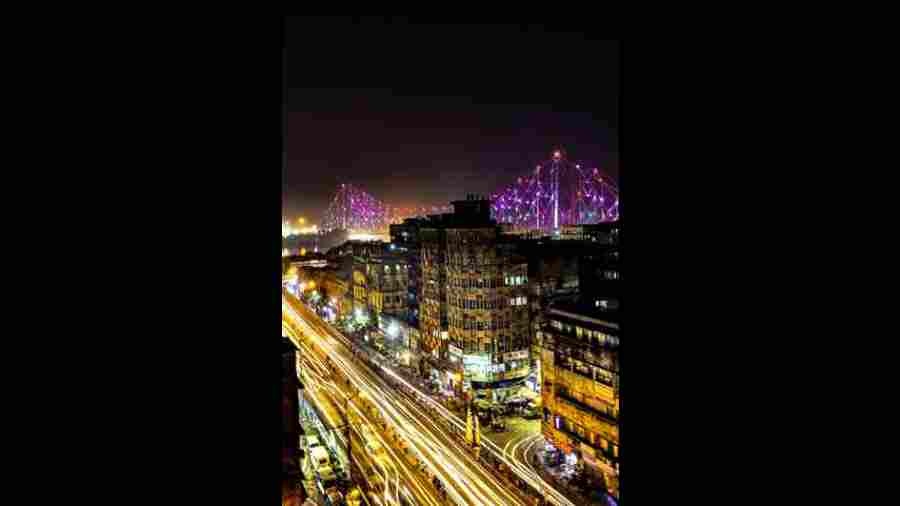 ---
Published 19.07.22, 03:48 AM
|
---
In rural Bengal, grand jatras were held once or twice a year. They were primarily organised by jute traders' or raw material sellers'associations and featured Bengali film stars. Our rural saloons were once decked up with Bollywood and Bengali movie stars; today they're decked out with real-life hairstylists. Real-time photos of film stars are now available on Instagram.
With the gradual reduction in the price of jute and paan over the previous decade and a half, the rural economy has been severely impacted. Jatras have become virtually non-existent in rural Bengal's cultural life; mancha performers are patronised by the ruling political party;rural bhadraloks, have begun to organise natyotsavs by inviting Calcutta group theatres.With the shifting economy and politics, the jatra has been supplanted by the jalsa.
There are other changes.Restaurants and shops selling luxury goods have grown in popularity luring consumers from the middle class. Small shopping malls and cafeterias serving pizzas and popular snacks have mushroomed.When my fifteen-year-old cousin came to visit me in Calcutta after finishing his Class X exams, he downloaded an app on his phone and ordered pizza for his evening snack.
Calcutta is now linked to its hinterland by buses and trains. Personal automobiles and journeys to Calcutta, be it for leisure or for medical treatment,have bridged the distance between rural and urban areas. However, the uneven distribution of electricity, medical and educational amenities continue to make Calcutta a desirable destination for rural residents. Rural pensioners frequently purchase small properties in or around the city to receive better medical care and a future point of transit for their children.The fifth pay commission has also enabled the rural middle class to purchase small flats in Calcutta's surrounding towns.The increasing expansion of the city has made Calcutta more accessible to the rural elite in the age of real estate.
Benchmarks of consumption are a major metric of development and of urbanisation.Shopping malls, multiplexes,branded stores, and flats in district towns and rural areas have, thus, led to the creation of an illusion of being part of the city experience.
Globalisation and urbanisation are leading to a homogenisation in spatial identity. All major cities, as well as emerging cities, should look the same, and rural areas should follow suit. As a result,in the name of development,the rural constituency is being compelled to develop an organic link to the metropolis,which once was a site of apprehension.Soon after World War II, rural areas lost their sovereignty rapidly. In this age of globalisation, Calcutta has become the point of origin,and Bengal its reflection.Globalised Calcutta has been transformed into the proverbial Khuror Kol (an invented contraption) that mesmerises the rural visitor.
Once upon a time, the Calcutta of yore could be captured through stories and people's narratives. Today, it is imagined through google maps and google images. The city signifies an aspiration even as the rural runs to catch up with what it symbolises.