Baton passed: Biden becomes US president
His substantial political and administrative experience — he is truly a product of the Capitol Hill culture — could be useful in neutering a host of challenges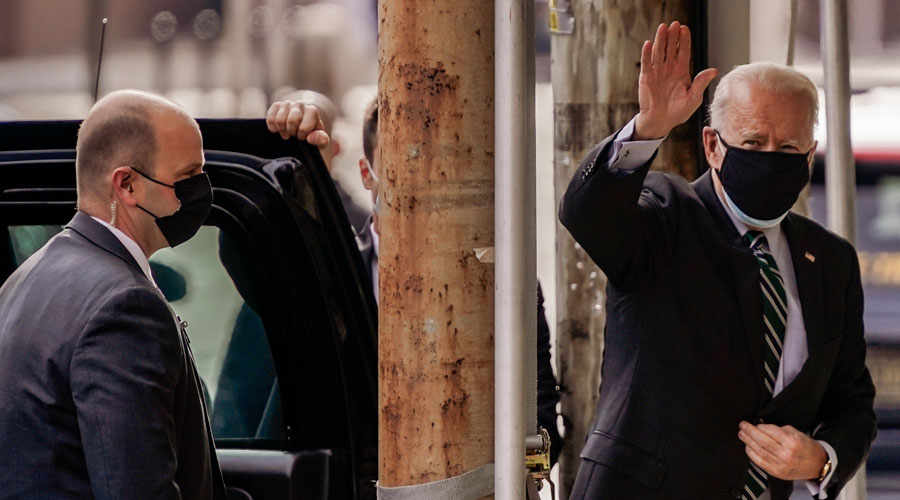 ---
Published 20.01.21, 12:47 AM
|
---
With Joseph R. Biden taking over the mantle of the presidentship of the United States of America, there is hope — within and outside the US — that America would reclaim its seat at the global high table, once again, under its new president. Indeed, if the executive orders of Mr Biden and his administration are an indication, the days of the pursuit of a contentious protectionist policy that was the hallmark of Donald Trump, Mr Biden's predecessor, are well and truly over. Rescinding the ban on travel from some Muslim-dominated nations, rejoining the Paris pact, extension of pandemic-induced limits on evictions and student loan payments and so on — each element of Mr Biden's policy agenda is an unambiguous rejection of the toxic insularity that had been institutionalized by Mr Trump. There are, of course, formidable challenges, principal among which is the economy. Mr Biden has announced a substantial relief package to mitigate some of the pain inflicted on the economy and employment. It is hoped that such a spirited and humane intervention would also be witnessed in healthcare — the other area of concern in the US — that is reeling under Covid-19. What cannot be denied is that Mr Biden has inherited a deeply sullen and divided US; racial and ethnic fires, allegedly stoked by the previous dispensation, need to be doused. Mr Biden's substantial political and administrative experience — he is truly a product of the Capitol Hill culture — could be useful in neutering these challenges. The unprecedented crises — economic, social and medical — may have prompted Mr Biden's team to resort to the executive route. But he must not refrain from attempting to revive the famed — but now fraying — bipartisan spirit to confront the hurdles and heal divisions.
Mr Biden's desire for representativeness has led to the inclusion of a number of Indians in 'Team Biden'. New Delhi, too, would be hoping to benefit from this spirit of inclusion at the diplomatic level, thereby augmenting a partnership that has shown a remarkable resilience to rebound even after occasional hiccups: Narendra Modi's personal investment in Mr Trump would count among these. In Mr Biden, New Delhi may well find a seasoned, reliable ally to chart the choppy waters marked by global economic decline, a lingering pandemic and — most notably — the implications of an assertive China. Defence technology, security, trade — a bone of contention between Mr Trump and New Delhi — and climate could well be the fulcrum of the new Indo-US relationship.
But there is also a case for India to emulate the US's robust institutions — the judiciary and the media — to serve as checks and balances for its own democracy which, at the moment, lacks a credible Opposition. One possible source of tension could be India's worsening performance in human rights and religious intolerance — issues on which Mr Biden may demand greater accountability. New Delhi must be mindful of this blip on the radar.