Aarogya Setu: Mind the gap
When an activist files an RTI to know more about the app's making, he comes up with zilch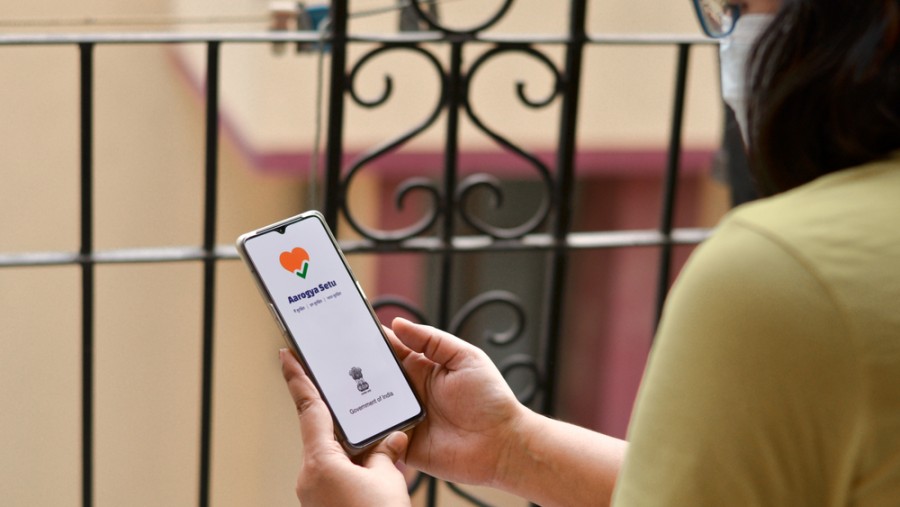 Between its launch in April this year and July it has been downloaded, reportedly, 127.6 million times.
Shutterstock
---
Published 01.11.20, 12:44 AM
|
---
If you were to look up Howrah Bridge on the Internet you would find information aplenty, from its proposal in 1862 to reports and committees, reviews, interruptions and commissions, how many tonnes of high-tensile alloy used, number of nuts and bolts used — the answer is none, gotcha. More than 70 years later, comes a bridge across ill-being and well-being, the Aarogya Setu. Between its launch in April this year and July it is downloaded, reportedly, 127.6 million times. At different times, across job types, geographies and services, it is made mandatory. The PM himself urges its use to fight Covid-19. And yet, when an activist files an RTI to know more about the app's making, he comes up with zilch.
Aap ka saath…
Of course, this has earned concerned bodies the rap and most likely a genesis story is on its way. The ruling BJP is well aware of the power of apps. During the 2014 poll campaign, the party launched Raksha for the safety of women, and India272+ to mobilise volunteers. In 2015, the Narendra Modi app was launched. It promised people, among other things, the "exclusive opportunity to receive e-mails and messages directly from the PM". In 2016, Amit Shah set a target of over 50 million downloads of the app. He directed the BJP state units to ensure one lakh downloads in each of over 570 districts. Even NCC cadets — 13 lakh across the country — were urged to download it. One of the major launches of 2016 was DigitalBJP. It was meant to connect office-bearers and party workers.
Fishers of apps
And then, a month after demonetisation, in the midst of criticism about it being an anti-Dalit move among other things, and just ahead of the Uttar Pradesh Assembly elections, BHIM was launched.  The PM said, "The mantra of Dr Ambedkar was to work for the uplift of the poor. And the biggest power of technology is that it can empower the poor." In 2017, came the one-in-all app, Umang --- 100-plus services of the Centre and state government on one single platform. That year, Mukesh Ambani said in a speech: "We are at the beginning of an era where data is the new oil." In his Houston speech in 2019, the PM said: "I will also add that data is the new gold." In 2020, as China clashed with India on the ground, India spiked Chinese apps. The war cry of Digital India Atmanirbhar Bharat Innovate Challenge was sounded. The apps are turning. Even for the Bihar elections underway the party has launched something called Kamal Konnect. The apps are churning precious data. Most precious and so much easier to read than whole minds and beating hearts.