Sambalpur varsity official's body found
Philomon Sabar had been missing since evening of October 18; Autopsy suggests death by drowning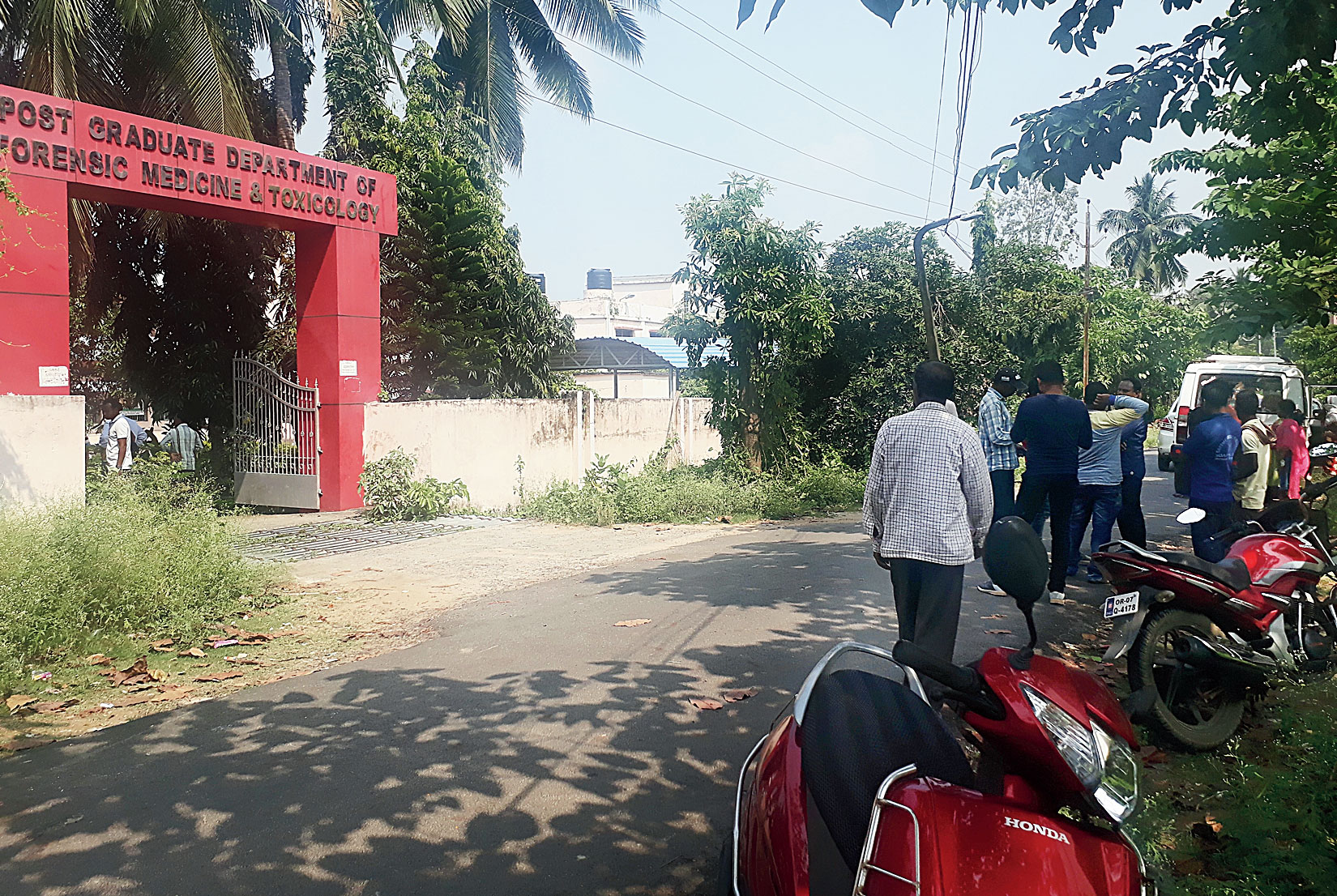 ---
---
The body of an official of the Berhampur University was found in a road side drain at Mandiapali near the Bhanja Vihar campus in the city.
The university's budget-cum-accounts officer Philomon Sabar, 58, had been missing since the evening of October 18.
"On Wednesday, his decomposed body was found in the road side drain," said Jagannathpur beat house investigating officer Venkiti Rao Dora. The beat house is within the limits of Chamakhandi police station.
The drain on Madiapali Road was covered with high bushes, and it was almost impossible to locate a body there. "We found the body on Wednesday evening after a shepherd smelled foul odour and informed the local people," Dora said.
The police had sent the body for post-mortem to MKCG Medical College and Hospital and later handed it over to the deceased's family members. "We have registered an unnatural death case at Chamakhandi police station," said Dora.
The deceased's wife Sushma Sabar said Philomon went out of the official quarters on Bhanja Bihar campus for shopping. "He had wanted to visit his native place at Mardaul village under Gumma block in Gajapati district earlier. We looked for him in various places, including Gajapati. I had lodged a missing complaint at Gopalpur police station on the morning of October 23," said Sushma.
"Philomon had no enemy, and I have no idea how he died," said Sushma, who, along with the couple's two sons — Pradipta, 32, and Sujit, 26, reside in the officers' quarters on the Bhanja Bihar campus.
Forensic medicine and toxicology's assistant professor Hemant Panigrahi, who conducted the autopsy, said Philomon had died of drowning. "The body was completely decomposed. There is no mark of any injury in his body. The stomach was completely empty and the death must have been occurred five to seven days ago. But, I have collected some samples, including his bone marrow, and the water he consumed for further laboratory tests," said Panigrahi.