Bhubaneswar inches towards ODF status
Community toilets of 164 seats constructed and existing 676 community toilet seats repaired under Project Samman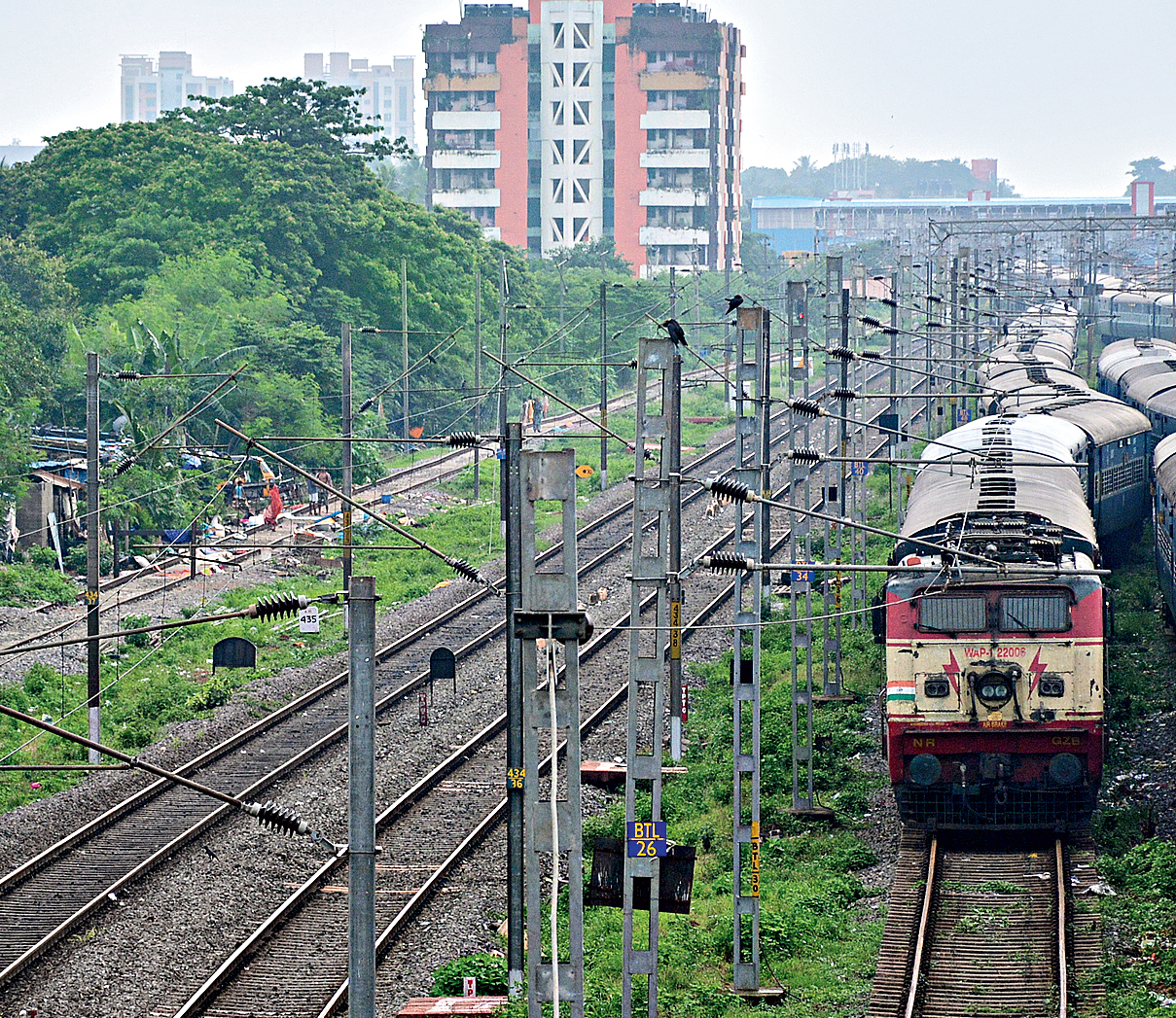 Railway tracks are often used for open-defecation.
The Telegraph file picture
---
Bhubaneswar
|
Published 10.12.18, 07:06 PM
|
---
The civic body has started the process to declare the entire city open-defecation free and submitted relevant documents in this regard to the Union ministry of housing and urban affairs for final certification under the Swachh Bharat Mission.
The civic body, through the data submitted to the ministry on Monday, claimed that it has built a large number of toilets in different categories, hired ward sanitation committees for safe operation and maintenance of the facilities, constructed a large number of household toilets and is presently undertaking the construction of 5000 more household toilets.
"We have constructed community toilets of 164 seats under Project Samman. We have also repaired existing 676 community toilet seats, which are now functional in various parts of the city. We are also slapping fines on those found defecating in the open," said mayor Ananta Narayan Jena.
Besides community toilets, the Bhubaneswar Municipal Corporation has also constructed public toilets with 154 seats under Project Samman and renovated existing 364 numbers of public toilet seats in different parts of the city. "The scenario has completely changed over the past one and a half years," said the mayor.
Moreover, the corporation, which has started the hybrid toilet project that served to the purpose of both public and community use, has made 320 toilets seats functional in various parts of the city. "The hybrid toilets are coming in dual use and it is a great concept," said Damana resident Jayanta Majhi.
Though the corporation had a tough time stopping people from defecating in the open and missed as many as four deadlines to declare the city free from such unhealthy practice, it has made significant progress in issuing the work orders for construction of individual household latrines.
Sources in the civic body said that they had issued 20,218 work orders for construction of individual household latrines of which 12,435 beneficiaries have already constructed the toilets at their home.
"It is the vision of the state government and our efforts that is yielding results," said BMC deputy commissioner Srimanta Mishra.
Mishra said that they had decided to come up with a preliminary resolution declaring the city as open defecation free in the next corporation meeting. "The ministry will verify our claims followed which a suitable announcement notifying the people will be made very soon," said the deputy commissioner.